Update: See the BIMsmith review of what's new in Revit 2023.
--
Revit 2022 is here.
Yes, we know it's still 2021. But we also know that just as 2020 wasn't that great, we're eager to move on to 2022 as soon as we can.
Revit 2022 is packed full of new features, bug fixes, and general updates that will be of interest to just about everyone who uses Revit.
Our team got an up-close look at the new Revit 2022 release – here are the top features and updates we think are worth knowing.
Revit 2022: Top Features and Updates
Revit Built-in PDF Exporter
Whoop, there it is.
Finally, we will no longer be living in the dark ages of having to deal with PDF printers and finding the magic combination of settings to get it all right. The new built-in PDF exporter allows users to export 2D PDF documents from Revit views or sheets.
With intuitive settings like Size: <Use Sheet Size> and Orientation: automatic, it kind of feels like Autodesk has been reading our diaries.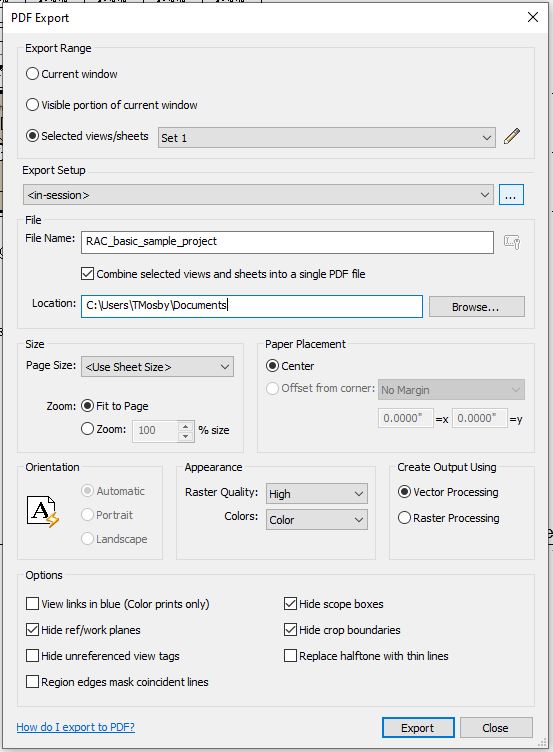 Show Wall Core Only
Step aside, tab key. With the new "Show Wall Core Only" feature, Revit users are now able to adjust visibility to only show the core layer of a compound wall in plan views.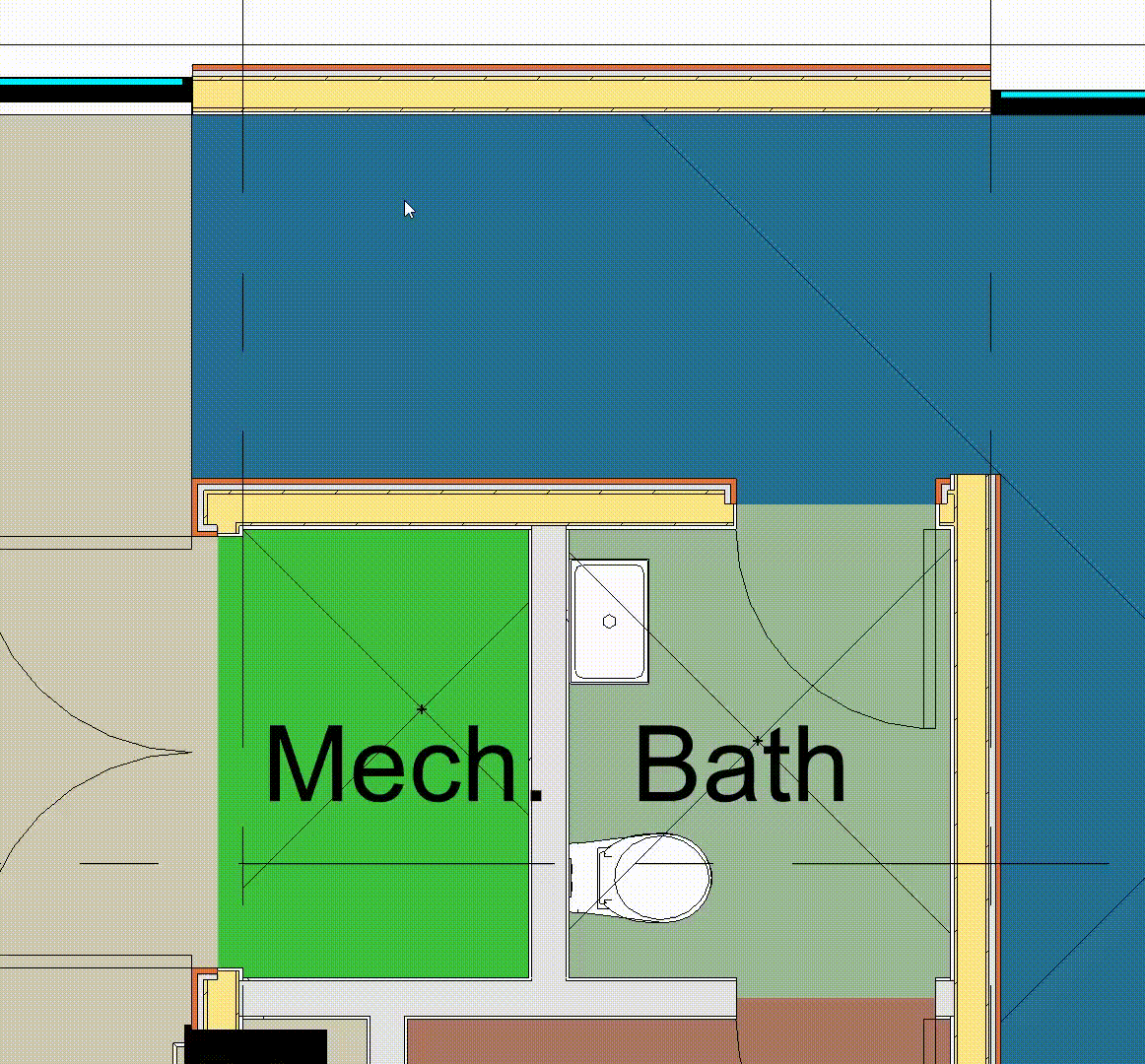 Not only will this addition help clean up a lot of plans from extraneous detail, but it should make dimensioning walls significantly easier.
Tapered Walls
Last year's Revit 2021 release included a new feature to create slanted walls. This year adds an update to that feature set with "tapered walls."
Creating a tapered wall works the same way as slanted walls, but with some additional options. You can create Tapered Regular Walls with straight, curve/arc, or elliptical paths using the Wall tool with either instance-based or type-based methods.
(Note: You'll need to turn on the Variable option for the wall's layers for this to work.)
Filter by Family and Type in Schedule View
This new filter enables Revit users to filter a schedule/material takeoff view by "Family and Type," "Family," or "Type."
This adds a layer of flexibility to schedule creation and will make some more narrowly focused schedules (e.g. bathroom accessories) easier to create.
It does feel a bit odd that schedules in previous versions of Revit did not have this feature, but it is nonetheless a helpful addition.
Split Schedule Across Sheets
When it comes to presenting deliverables for a project, schedules are commonly too long to fit onto a single sheet. While there are several ways to work around this inconvenience, they can get tedious.
Now, Revit 2022 allows users to split a schedule that's too long for one sheet and distribute it across multiple sheets.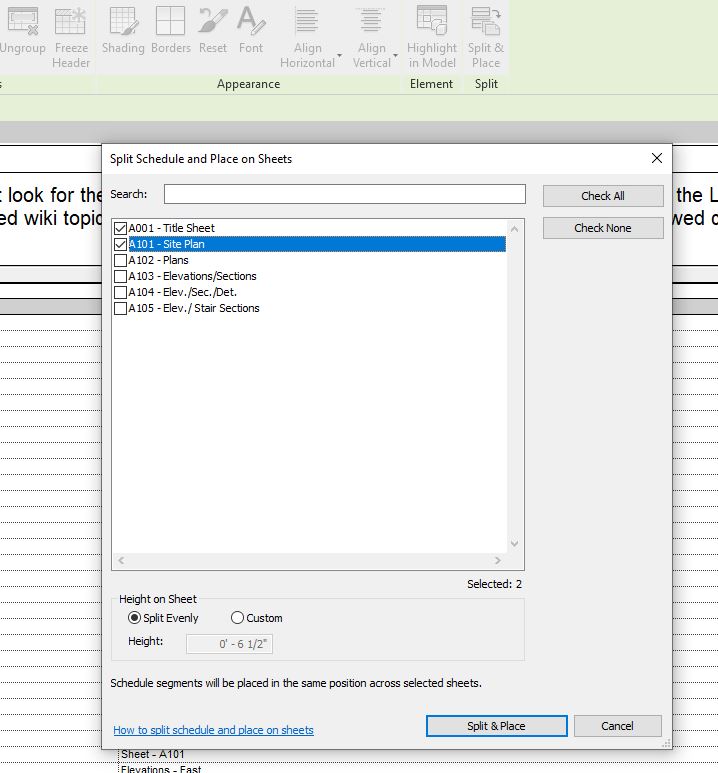 This will be a nice addition for use with spec sheets or any other schedule that needs to be split up into multiple sheets.
One nice touch to this feature is that after the initial split section of a schedule is placed, the remaining sections will be placed on subsequent sheets in the same location by default.
While the ability to split a schedule by height is nice, it would be nice in the future to see additional options to split by other criteria, such as the number of rows or a custom grouping.
Remember Last Used Tab in Material Browser
Up until this version of Revit, clicking on the Material Browser would land you on the Graphics tab. For anyone making multiple trips to and from a different tab within the Material Browser, the default setting could get annoying pretty quickly. In Revit 2022, the Material Browser will now open to your last-opened tab.
While this feature isn't anything that's going to rock the Revit community, it's still a nice element to have.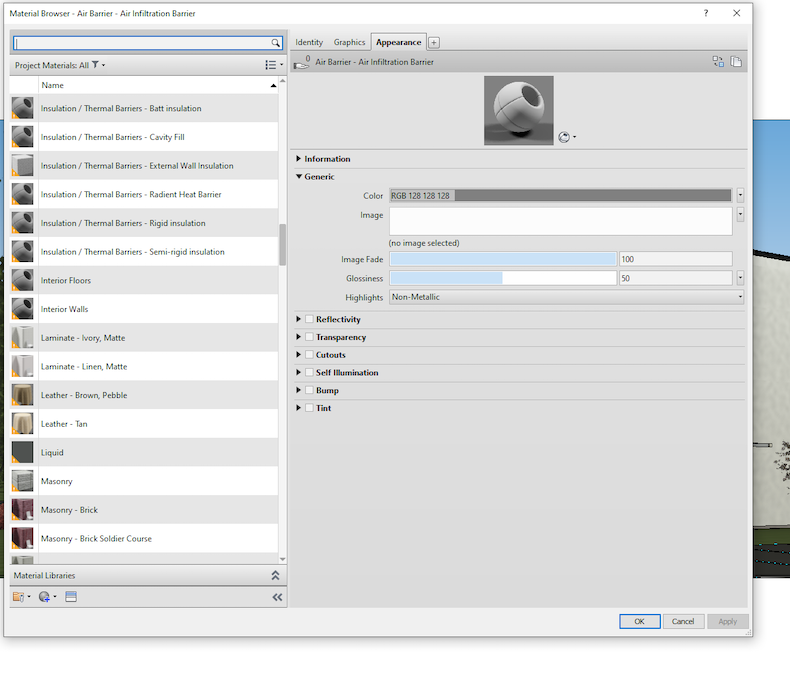 Load Autodesk Family Navigation Tools
This new feature is another fairly basic change to Revit's UI, focused on the Load Family workflow. Revit 2022 includes a few new breadcrumbs and link structures to help users understand what portion of a folder they're viewing for their search, as well as new forward/back and home buttons to navigate the hierarchy of the standard Load Autodesk Family workflow.
Revision Numbering Enhancements
Here's a fun one. In previous versions of Revit, it could be a pretty major pain to not be able to customize your revision sequences.
With Revit 2022, it's possible to create customized logic for how numbering sequences should behave. This includes the ability to specify a minimum number of digits for a sequence (e.g. "1" vs. "001" vs "0001").
There is a new Numbering dialog within the Sheet Issues/Revisions dialog that lists all numbering sequences in a project. The user is able to create new sequences or modify existing sequences, which will launch the secondary dialog.
With this feature, transferring project standards now also supports both Revision Settings and Revision Numbering Sequences.
Multiple Value Indication
Not every change needs to be monumental. With Revit 2022, there is a small but effective change with the way that Revit displays parameter values when there are multiple items selected.
Previously, if a second item was selected that carried a different value than the first, the value field would turn blank. If you weren't paying attention or hadn't seen this previously, it could be confusing and could even result in an attempt to reassign values for components to resolve the issue.
Now, Revit will display a <varies> value in order to show you that there are multiple values at play.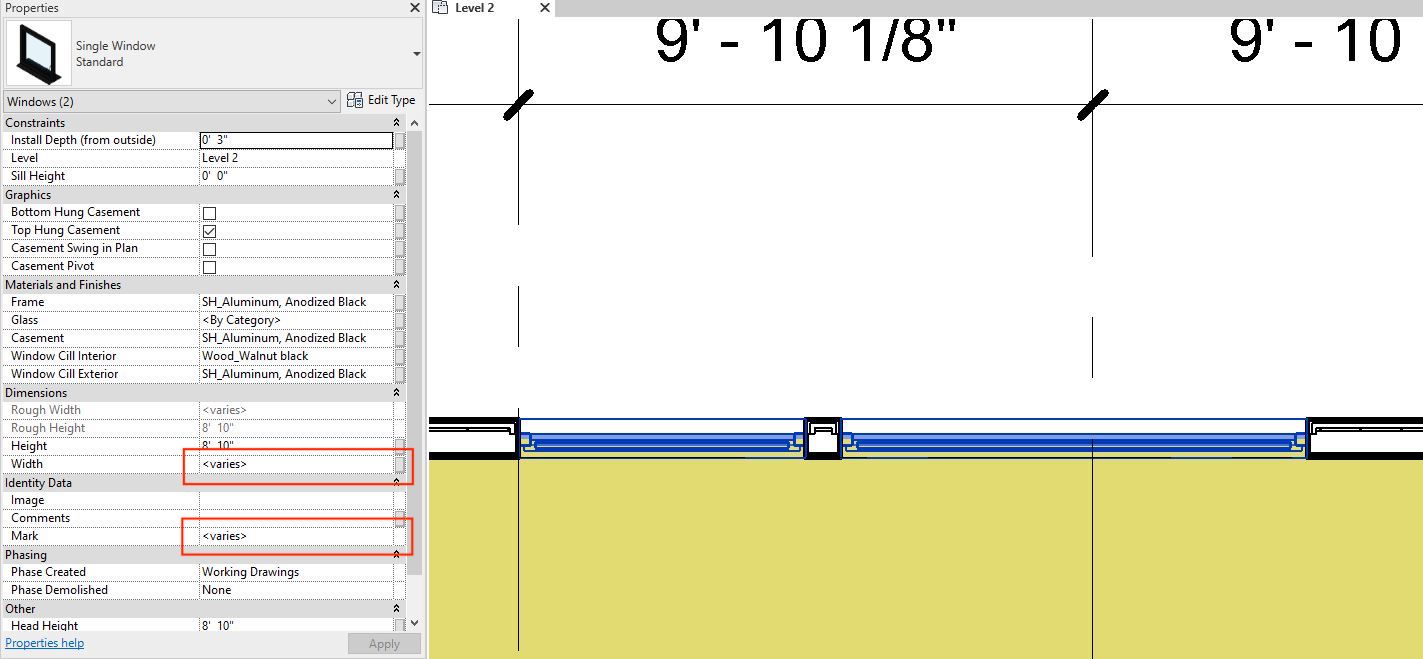 If you don't like the message, you can even customize it to suit your preference under Additional Settings and Multiple Value Indication.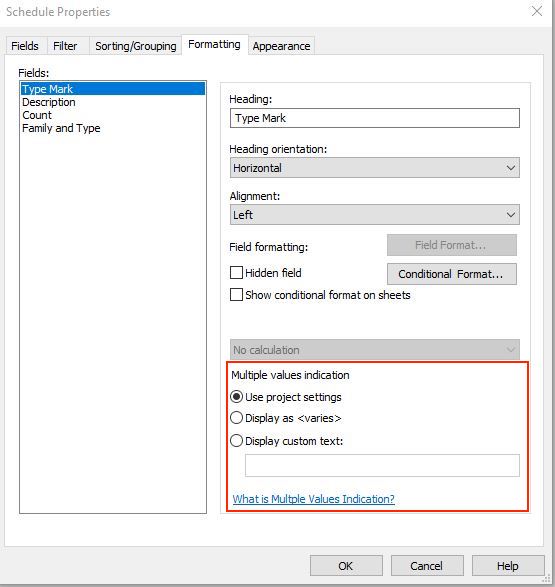 This is a nice update, but of course, you might find yourself wondering how Revit users around the world are responding to this new feature? The answer: it varies.
Grids as Reference in 3D Views
Revit 2022 introduces the use of grids in 3D views, where they previously were only visible in 2D. This adds a nice layer of insight for structural work.

The UI still needs a bit of work in terms of customizing where annotations appear, previewing the 3D grid before committing to it (an Apply button would be nice), etc. But on the whole, this appears to be a helpful new tool.
Found a feature or change you think deserves to be highlighted? Let us know in the comments!
--
BIMsmith is a free cloud platform for architects, designers, and building professionals to research, select, and download building product data. Search, discover, compare, and download free Revit families on BIMsmith Market, or build complete, data-rich Revit wall, floor, ceiling, and roof systems faster with BIMsmith Forge.