Virtual reality and augmented reality are quickly expanding into the AEC world.
The conversation might seem a little bit like old news. AR/VR technology has been around for some time and has been a clear favorite of the media for most of it. But for any who have paid closer attention to the conversation, the stakes for the AEC industry have changed pretty dramatically since the technology was brand new.
While major technology breakthroughs (often hardware) are covered by the media, we don't always hear about the incremental shifts and improvements that are regularly taking place, especially in the software realm.
What's more, most would agree that the AEC industry is at least a year or two (if not more) behind the entertainment industry in finding meaningful ways to leverage AR/VR technology for the greatest impact. Part of the difficulty is the continuous innovation that keeps improving these tools often discourages early adoption by budget-limited firms.
That being said, if you take a look at AR/VR tools for the AEC industry today, it would seem that we are turning a corner for widespread viability and adoption. Both software and hardware tools for AR/VR are better performing, cheaper, and more accessible than ever, and if you lost interest in the initial wave of popularity, it may be worth your while to check back in on where AR/VR is in the AEC industry today. You might just be surprised.
With that in mind, here's our list of some of the major players in the AR/VR world that have direct implications for architecture, engineering, and construction. (Our list is by no means exhaustive, so let us know in the comments if you have experience with any AR/VR tools that we should add.)
1. Enscape
Enscape provides a real-time VR experience that gives you instant feedback while you make changes to your 3D model. This software allows you to control the time of day, render appearance, and provides a more realistic feel for both Revit materials and natural elements such as grass, trees, and water. You can also add sound and contextual backgrounds to give the experience a more realistic feel. Enscape makes a great tool for project presentations.
2. InsiteVR
InsiteVR is a virtual meeting platform where an entire team can navigate through or around a 3D model together. The virtual model can be experienced at full scale or scaled down to fit on a table. This software allows the user to tag and annotate elements in the model, giving the team another dimension of communication.
3. Twinmotion
Developed for architectural, construction, urban planning, and landscaping professionals, Twinmotion harnesses the power of Unreal Engine (typically used for video game creation) by making its rendering and animation capabilities accessible to anyone. Designs are brought to life with the integration of contextual animation including people, cars, plants, and even weather.
4. Revizto
Revizto is not your typical flashy rendering engine, rather its VR experience is designed for intuitive and extensive architectural, structural, and MEP coordination. Considered a multi-dimensional issue-tracking software, Revizto enables its users to virtually locate and manage any conflicts or clashes during the project's inception, design, construction, and even operation.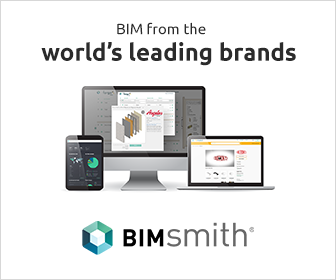 5. IrisVR
IrisVR provides a seamless transition from a 3D model to a virtual experience. In addition to virtual meetings and the ability to annotate elements (as seen in some of the other platforms mentioned), IrisVR allows you to draw, measure, and take virtual screenshots of what you are experiencing in VR for ease of collaboration and communication with other team members. The platform supports multiuser meetings for up to 12 people, making IrisVR a clear leader for collaboration and design review in VR.
6. Fuzor
Fuzor offers a VR experience that allows you to create and customize design options on the fly, whether it's moving furniture around or changing a surface's material. Think "The Sims" with an architectural twist: Fuzor allows you to navigate through a model via an avatar, meet with other avatars, and even animate the construction process for coordination and visualization of specific stages of the design.
7. Revit Live
Revit Live is a cloud-based rendering engine. Similar to Revit's cloud rendering feature for static and panoramic views, a "Go Live" button will upload your 3D model to the cloud and send you back a fully rendered model to navigate through. Doors can be programmed to open and stairs are detected so that you can move and climb through your design in an intuitive manner. Any BIM data associated with model elements can be queried within the VR experience, giving the user access to relevant model information.
What's the Best VR/AR Solution For Me?
As is the case in most software scenarios, it depends which feature sets are most important to you.
Several key differentiators for the above Virtual Reality solutions involve live rendering, collaboration, markup tools, hardware requirements, and pricing.
Most tools have some sort of free trial available, but with a potentially steep learning curve, it's worth doing your research upfront in order to make your initial selection the right one. As fast as the industry is evolving, it's also worth trying to select a toolset with a promising outlook for innovation.
Got a resource to add to the list? Let us know in the comments.
--
Eli Vazquez
BIMsmith is a free cloud platform for architects, designers, and building professionals to research, select, and download building product data. Search, discover, compare, and download free Revit families on BIMsmith Market, or build complete, data-rich Revit wall, floor, ceiling, and roof systems faster with BIMsmith Forge.