Note: The following is a guest article by Anastasios Koutsogiannis of GenieBelt. Submit your own idea for a guest post here.
Building Information Modeling (BIM) is often associated with benefits for the construction industry in terms of productivity and collaboration in the field. However, BIM can also have a substantial impact on the health and safety of construction sites.
This reality is extremely important if we take into account the fact that by the books, construction is one of the most hazardous industries in which one can work.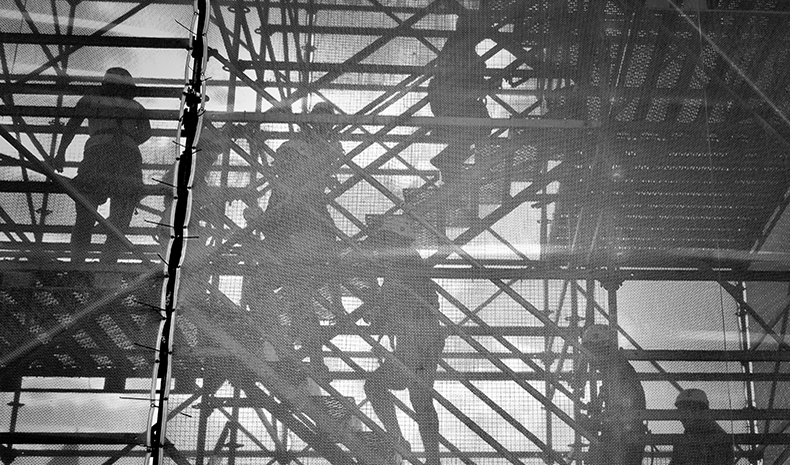 Construction Safety in Numbers
Before we dive into more details regarding the role of BIM in boosting safety on the field, it's necessary to understand the full size of the problem. More analytically, here are some of the most striking statistics about working accidents and safety in construction:
• As reported by the International Labour Organisation (ILO), it is estimated that around the globe, 60,000 people lose their lives on construction sites every year
• 20% of fatal workplace accidents are related to the construction industry
• Falls are the number one source of fatal accidents on a construction site
• Poor training or lack of experience are often credited as a central catalyst for most accidents. According to the U.S. Bureau of Labor Statistics, six out of ten accidents in construction happen in the first year of a worker's career
• All construction workers have a 1 in 200 chance of suffering a fatal injury in the course of a 45-year career in the sector.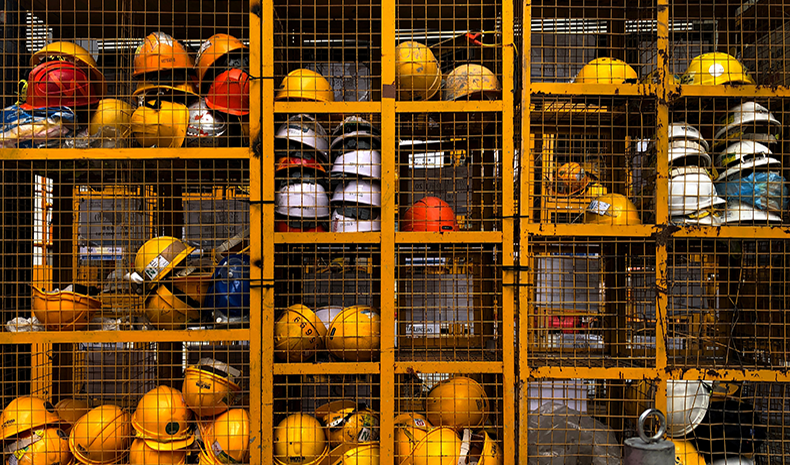 How BIM Can Boost Safety in Construction
BIM can be a game-changer for construction safety if the right plan is followed. To be more specific, BIM can directly optimize the planning process and improve the coordination between the various project agents.
If you also add to the mix a more effective data management approach, the safety standards in construction can increase significantly. Here are five ways BIM can improve safety in construction.
1. Better Hazard Prevention
BIM project models can provide valuable help both with the detection and prevention of hazardous situations on site. Thanks to BIM software, project teams can easily run through a model and identify areas that require further attention. For example, a problem with the roof or the floor can be easily found and fixed before it becomes dangerous for the workers on the field. This idea of "safety by design" has already started making a noticeable impact in the construction industry and is only expected to attract more attention in the upcoming years.
2. Coordination On-Site
Keeping everyone on the same page while working on the field is probably one of the most crucial aspects for every type of construction project. Through BIM technology, numerous project agents can easily gain access to all the information they need in order to complete their tasks according to the plan and the agreed specifications. Being able to stay on top of a site layout and logistics can eventually help workers on site to be better prepared for their tasks, identify the potential risks and come up with a reliable safety strategy (eg. safer maintenance process, wider and safer lanes for the transportation of materials, etc).
3. Prefabrication and Standardization
Prefabrication has been exploding in growth in the construction industry and is expected to become even more globally available in the near future. (Amazon earlier this year decided to invest in a prefabrication startup that focuses on smart home technology.) This wave of prefabrication technology is likely to bring with it a positive impact on safety. Transferring many of the building activities to a factory/warehouse can significantly reduce some of the daily safety risks for construction workers (eg. falls, slips, trips). On top of that, prefabrication can considerably contribute to the standardization of the building process which means higher levels of predictability and less room for error.
4. Virtual Safety Tours
Without a doubt, this is one of the most powerful elements that BIM can offer to the construction process. In simple words, a virtual representation of a built structure allows project agents to navigate around the different aspects of the project without compromising safety. Virtual safety tours also make it possible for the project team to test a number of scenarios on site and come up with functional solutions which can raise the bar in terms of safety on-site.
5. Data-Driven Accident Analysis
No matter how cautious a project team can be, working in construction is dangerous. With that reality, there will always be accidents which will require the attention of the projects' stakeholders. This is where BIM projects prove to be extremely helpful, as they would provide both the people on site and in the office with great feedback in order to analyze accidents and dig deeper into the reasons that lead to them. Such an approach is able to unlock great possibilities for the construction sector in terms of improving safety guidelines and mapping out the most common threats on-site. Furthermore, BIM technology can also be an objective source of information for the resolution of safety-related disputes during a project.
Final Word
It's clear that BIM is not only a game-changer for the construction industry with project design, but also with project safety. The ability to virtually represent every phase of a project before it is put into place on-site paves the way for a sector that predicts and prevents hazardous situations before they happen.
--
Anastasios Koutsogiannis is Content Marketing Manager at GenieBelt (soon to be LetsBuild).