It's October, which means Halloween is just around the corner.
If you live in a country like the United States that celebrates Halloween enthusiastically, it means a season of entertainment and decorations with ghosts, pumpkins, candy, and more.
The entertainment industry has long associated Halloween with very particular styles and eras in architecture. Here are ten classic Halloween-caliber buildings from around the world that you just might want to avoid visiting late at night this season.
1. Casa Loma, Canada
Casa Loma (Spanish for "Hill House") is a Gothic Revival style mansion and garden in midtown Toronto, Canada, that is now a historic house museum and landmark. Businessman Henry Pellatt's Gothic Revival castle was completed in 1914. There have been rumors of ghosts on the property for years, and the estate is now used as a haunted house during the Halloween season.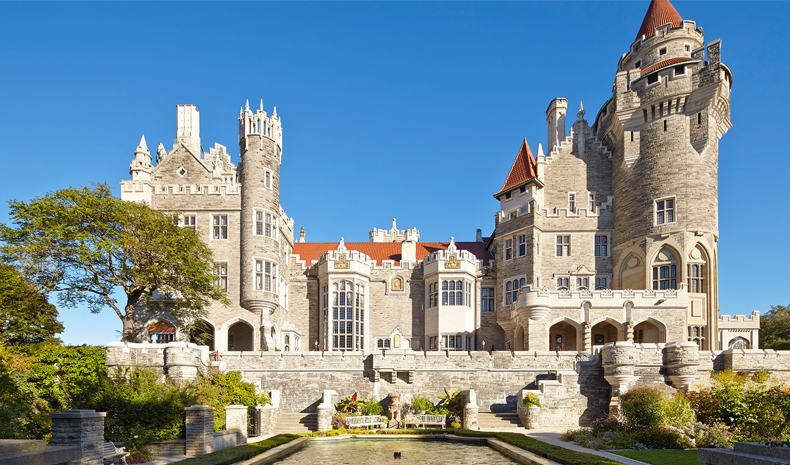 Casa Loma, Toronto | Image source: Taylor Hazell Architects
2. Château de Brissac, Brissac-Quincé, France
The Château de Brissac is a French château in the Brissac-Quincé area of the commune of Brissac Loire Aubance, located in the department of Maine-et-Loire, France. The château was originally built as a castle in the 11th century. Today, the château has seven stories altogether, making it the tallest chateau in the Loire Valley. The château is open to the public for tours and overnight stays in its guest rooms, and the luxurious theatre hosts the annual Val de Loire festival.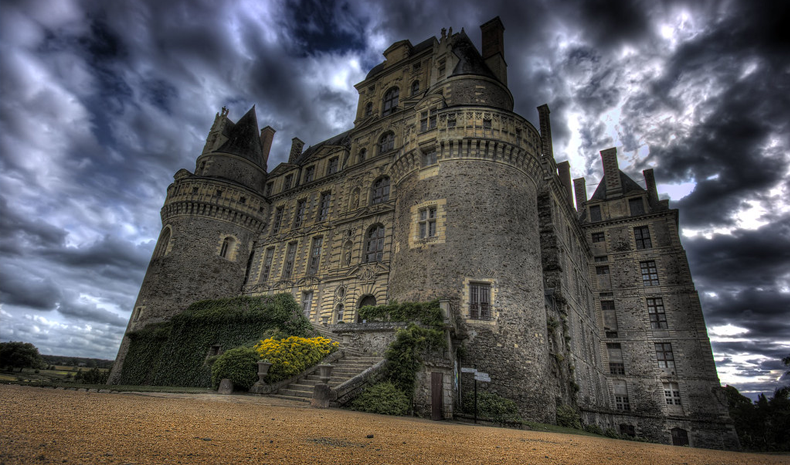 Château de Brissac, Brissac-Quincé, France | Image source: Flickr
3. Corvin Castle, Romania
Built in the 15th century, Corvin Castle is split into three large areas: The Knight's Hall, the Diet Hall, and the circular stairways. Each part is surrounded by circular and rectangular towers that were used for both defense and as a prison. The stunning architecture was designed in a rich gothic style that accentuates the already impressive structure.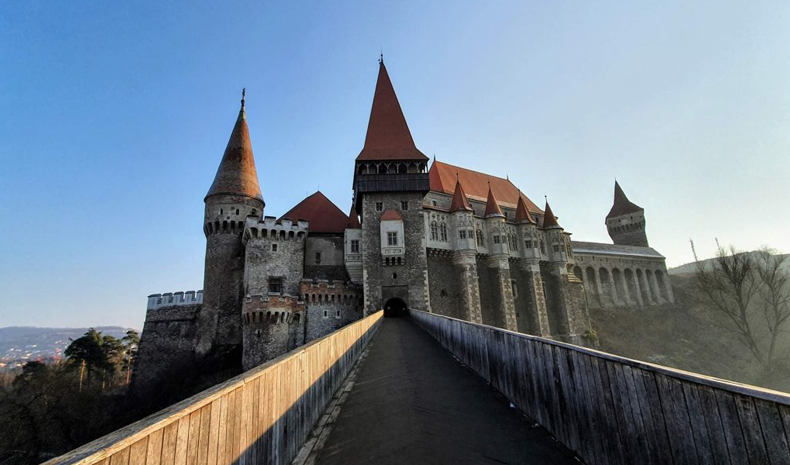 Corvin Castle, Romania | Image source: RJOnTour
4. Ancient Ram Inn, Wotton-under-Edge, England
Built in 1145, the Ancient Ram Inn is a former priest's residence, inn, and public house. It is said to be one of the most haunted buildings in the country. In 1968, John Humphries made the inn his permanent residence until 2017. The inn is now deeply researched by archeologists to study its history. The hotel remains open to visitors, but most are paranormal tourists.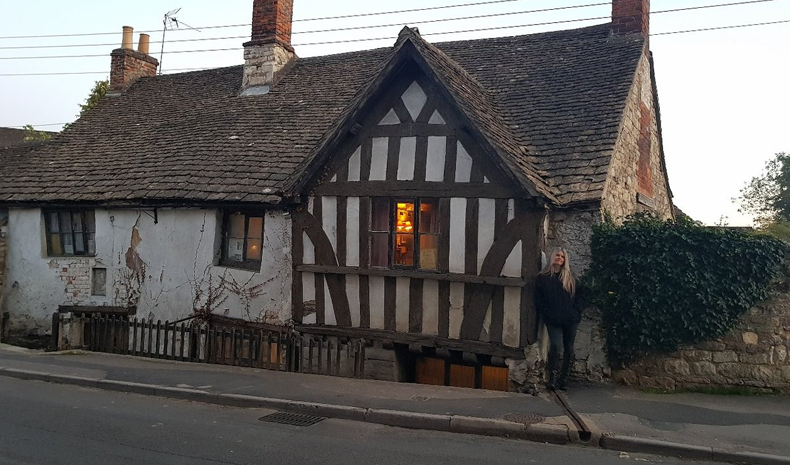 Ancient Ram Inn, England | Image source: TripAdvisor
5. The Cologne Cathedral, Germany
As Germany's most visited landmark, the Cologne Cathedral is currently the tallest twin-spired church in the world. Construction for the Cathedral began in 1248 but was halted around 1560. The Cologne Cathedral was finally completed in 1880, and although it was hit by several bombs during World War II, it remarkably remained standing.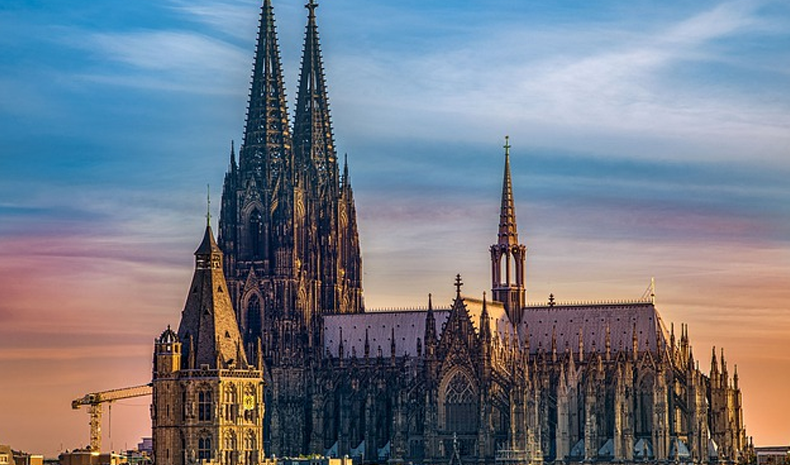 Cologne Cathedral, Germany | Image source: AESU
6. Winchester Mystery House, San Jose, California
Completed in 1922 and one of the most historic landmarks in San Jose, the Winchester Mystery House is an architectural wonder. It isn't the sheer size of the house that people are fascinated with. Of the more than 2,000 doors in the house, some don't quite lead to where you would expect. One opens to a sheer 15-foot drop into a garden, and another will lead you to an eight-foot drop into a kitchen sink. A cabinet door will lead you to a space of 30 additional rooms.
Some believe the house was constructed this way to help confuse and evade spirits within the home.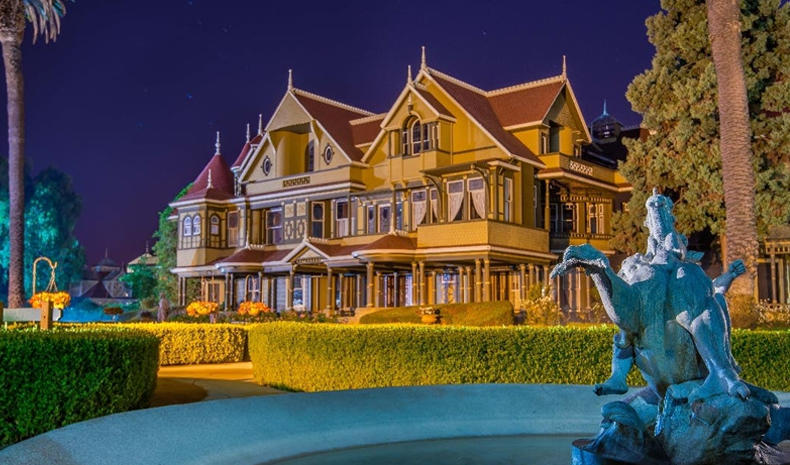 Winchester Mystery House, California | Image source: Patch
7. Charleville Castle, Ireland
Charleville Castle is a gothic-style castle located in County Offaly, Ireland. It is considered to be one of the finest gothic-style buildings in the country. Since its completion in 1812, the castle is believed to be the most haunted building and grounds in all of Europe. It has appeared on hit TV shows "Living TV's Most Haunted" and "Fox's Scariest Places on Earth".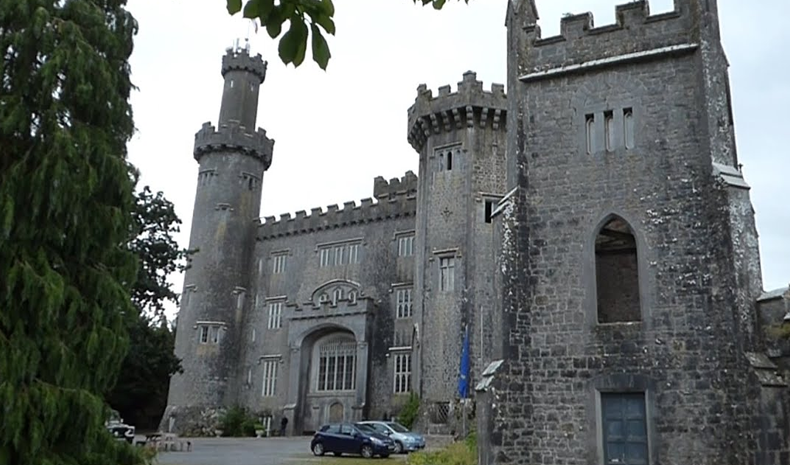 Charleville Castle, Ireland | Image Source: Haunted Journeys
8. DC Tower 1, Austria
With its height of 820 feet and 60 floors, the DC Tower 1 is the tallest building in Austria. French architect Dominique Perrault is responsible for this spectacular feat of architecture. The appearance of this structure is characterized by its unique facade and slim structure that results from a height of 820 feet and an average width of 91 feet. Even though this building isn't known to be haunted, the feeling of being in a room where the window is faced downward towards the ground would not be for the faint of heart.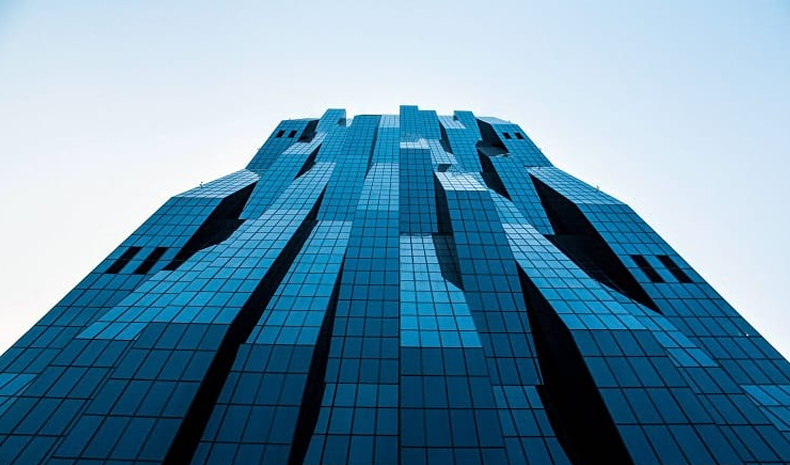 DC Tower 1, Austria | Image Source: STSTW Media
9. Gdańsk Shakespearean Theater, Poland
Taking a quarter of a century to complete, the Gdańsk Shakespearean Theater was completed in 2014 by Italian architect Renato Rizzi. On the outside of the theater, a pair of Gothic elements can be seen. For the facade, the architect used a dark charcoal brick and the pavers around the building were installed with the exact same color. Although not viewed as haunted, the sight of this all-black building might still make the hairs on your arm stand up.
Gdańsk Shakespearean Theater, Poland | Image Source: Brick Architecture
10. Church of Our Lady before Týn, Czech Republic
Completed in the 1450s, this Gothic-style church has been a dominant feature of Prague for centuries. The church's two towers are 262 feet tall and each tower's spire is topped by eight smaller spires in two layers of four. The church was struck by lightning multiple times, once in 1679 which ruined the Gothic ceiling, and another in 1819, which melted the North Tower bell. Like most European churches, this one contains burials and tombs, and even in the daylight, the exterior brick and high Gothic spires can send chills down your spine.
In the 19th century, the interior of the building was renovated in the ornate Baroque style, but its exterior remained untouched.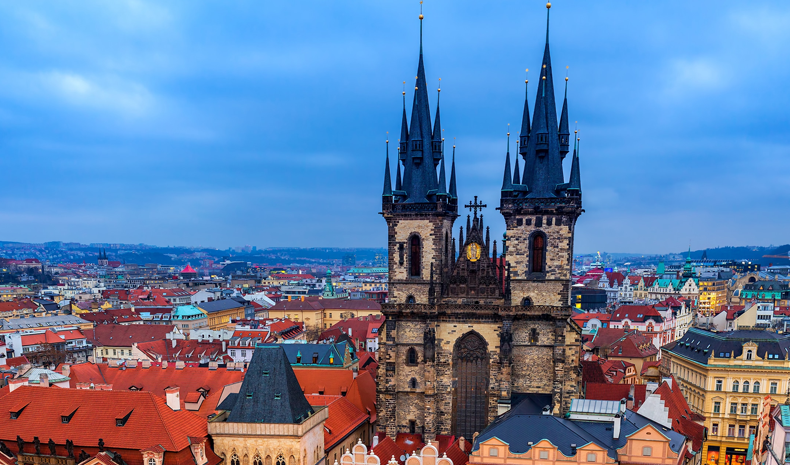 Church of Our Lady before Týn, Czech Republic | Image Source: Living Magazine
Happy Halloween, Architecture Fans.
Gothic inspiration, twin spires, haunted stories, and old castles highlight our list of some of the eeriest-feeling buildings in the world. Although some of these can be frightening just to look at, that doesn't stop millions of people from visiting these landmark locations each year.
Would you be brave enough to visit some of these landmarks?
BIMsmith is a free cloud platform for architects, designers, and building professionals to research, select, and download building product data. Search, discover, compare, and download free Revit families on BIMsmith Market, or build complete, data-rich Revit wall, floor, ceiling, and roof systems faster with BIMsmith Forge.