Update: See the BIMsmith review of what's new in Revit 2023
--
Autodesk announced the official release of Revit 2022.1 this week.
The BIMsmith Team has dived in and taken a look at some of the new and exciting features – some of which (as you'll see) might just bring you some real joy.
Without further ado, here's what's new in Revit 2022.1!
5 Notable New Features in Revit 2022.1

1. Duplicate Sheets (OMG!)
It's like Christmas morning in September!
One day, you'll be able to tell your interns that you remember when you couldn't just right-click on a sheet in the Project Browser and click on "Duplicate." You'll be able to regale them with stories about how you used to have to create new Sheets every time, uphill both ways in the snow! Or at least, about having to recategorize them each time and re-add all the detail views, select the right title block, and on and on. They'll still look at you like you're a crazy old person though, so nothing new there.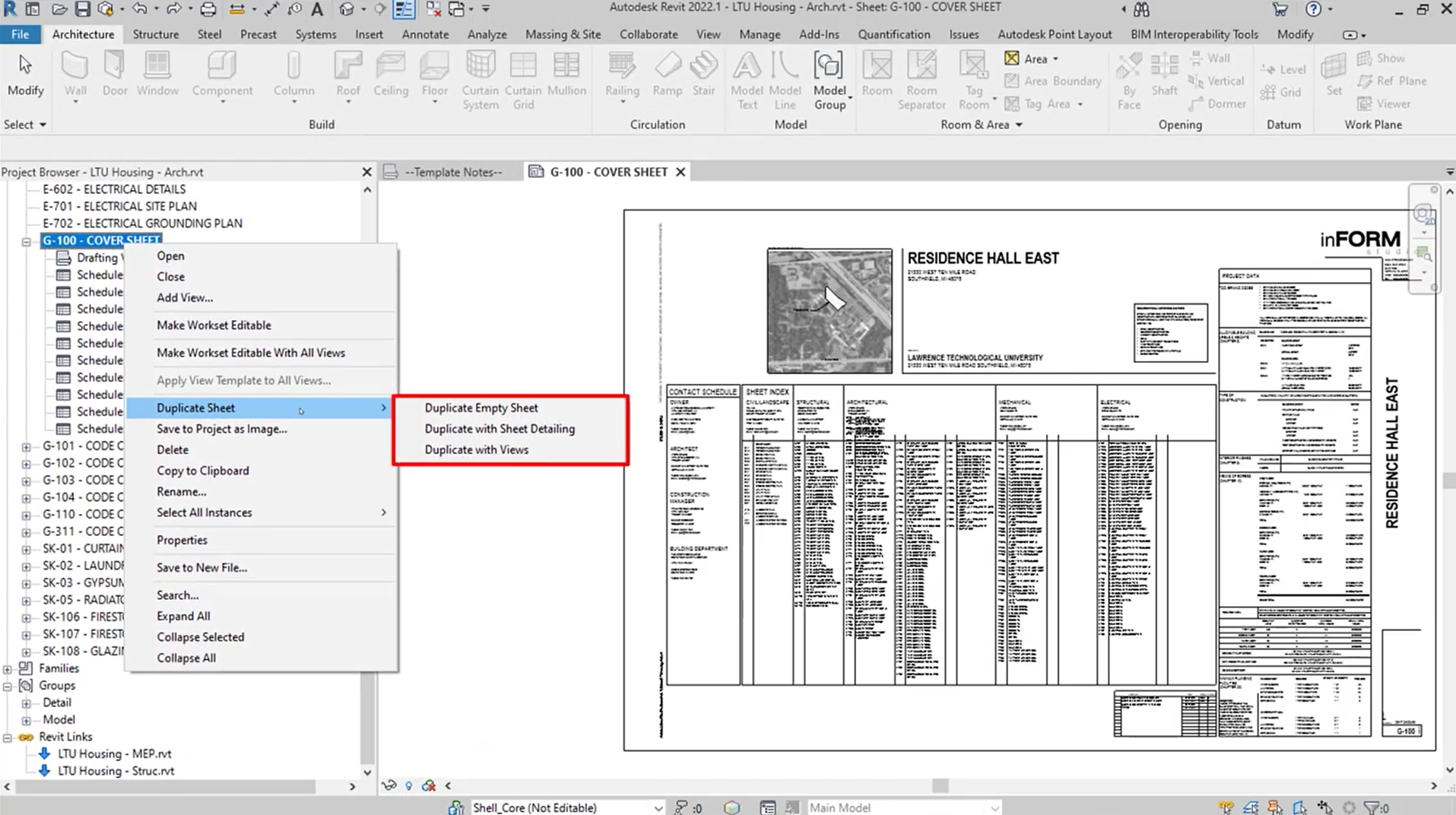 But seriously, there are now three options to duplicate a sheet - you can just duplicate the sheet and the title block, which just gives you a new clean sheet to work with, or you can duplicate a keep any detail views that you've added.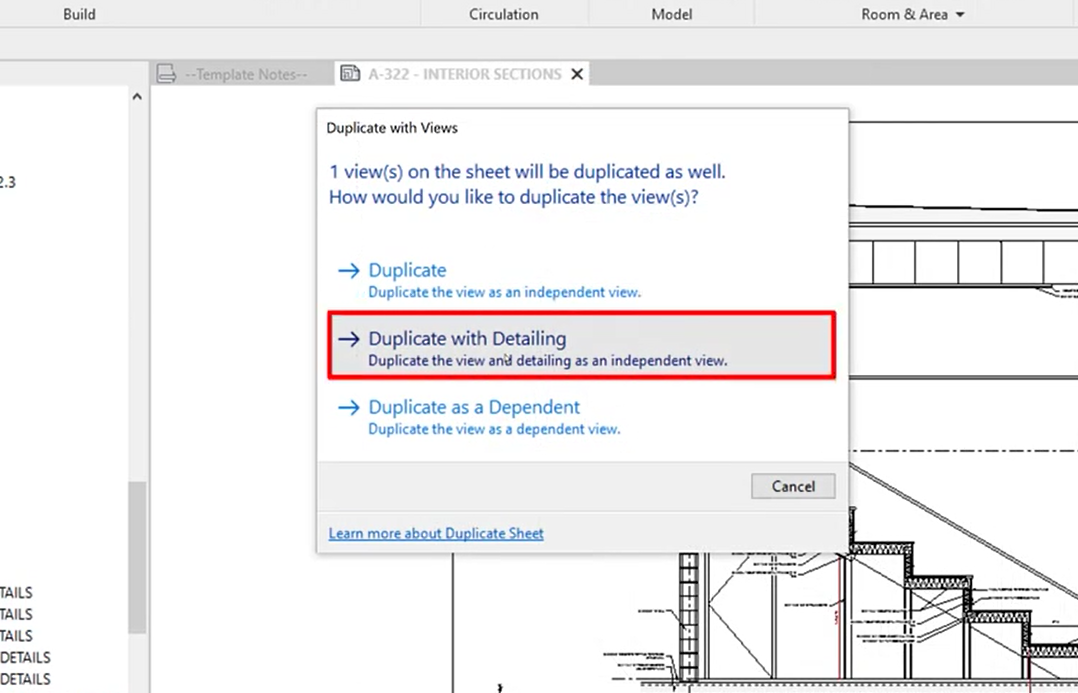 Lastly, you can duplicate the sheet and the views, which will also give you the option to duplicate the views, with or without detailing, and make them dependents.
2. Right-Click and Find in Project Browser
So remember, this doesn't just apply to families. You can now right-click on an active sheet or view and go immediately to it in your project browser. Any improvement that decreases the amount of time scrolling up and down in the project browser is a good improvement in our book.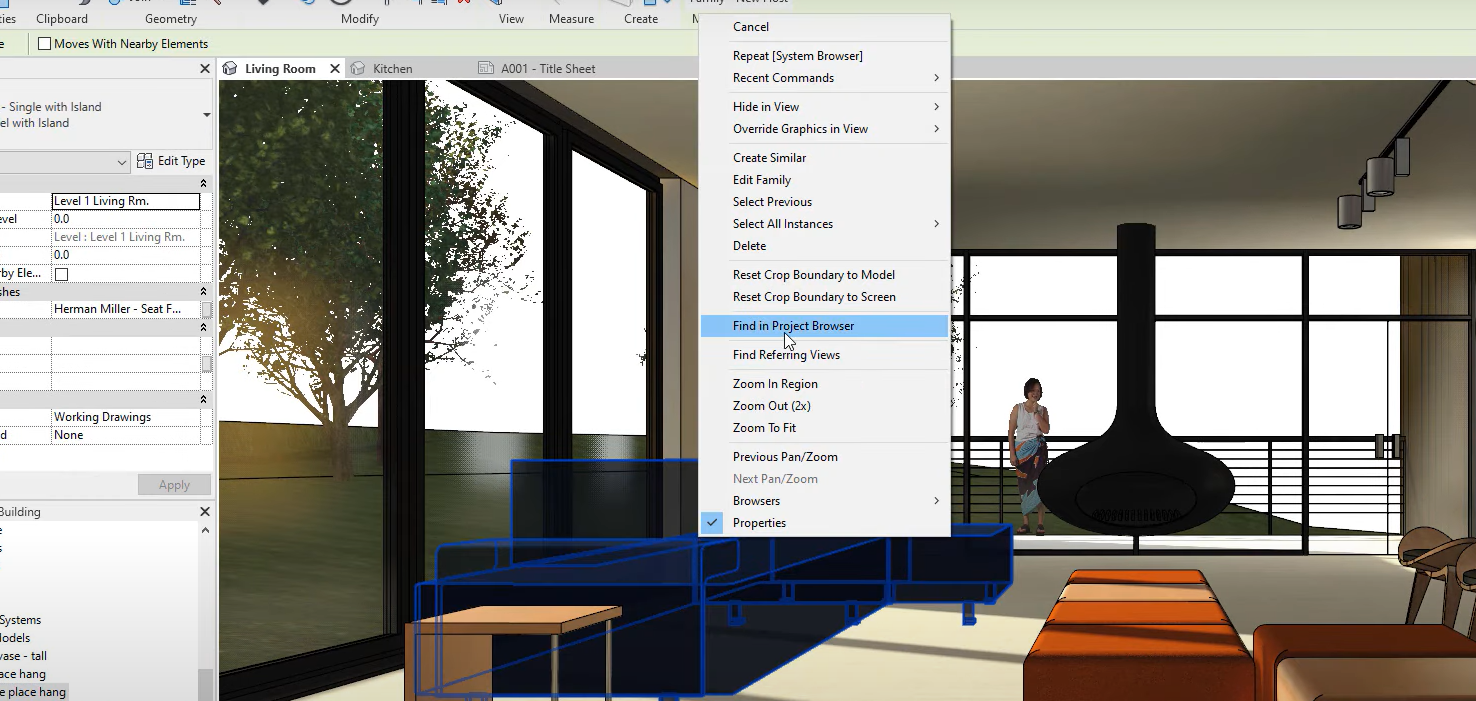 We think some of the best functionality for this will be right-clicking on a family that you just brought in and cleaning up types that you're not using without having to purge an entire project. You can also use it to find views, sheets, or families that have been miscategorized, or simply to find what you are looking for in the specialty equipment category.

3. Temporary Snap Points / Snap Override
This one is taking us back to the OSNAP command in the AutoCAD days, but with a lot less guesswork.
While using reference planes and EQ dimensions may still be the best way to make sure that you get elements centered up, this new functionality is definitely worth a try.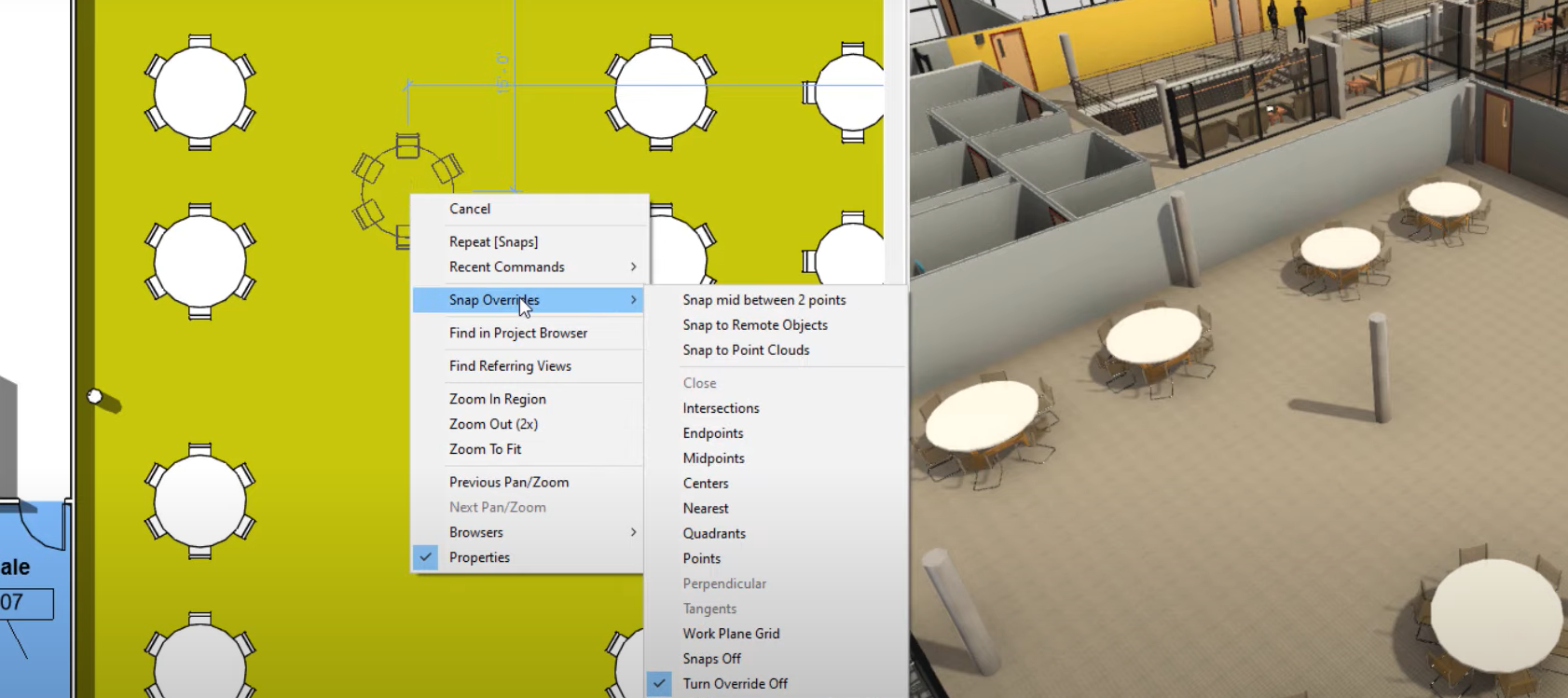 Here's a quick video of this new feature in action:
4. "Find in View" with Multiple Components
You can now select multiple window types or families, and find them all the view, or windows and doors, or well, anything, really.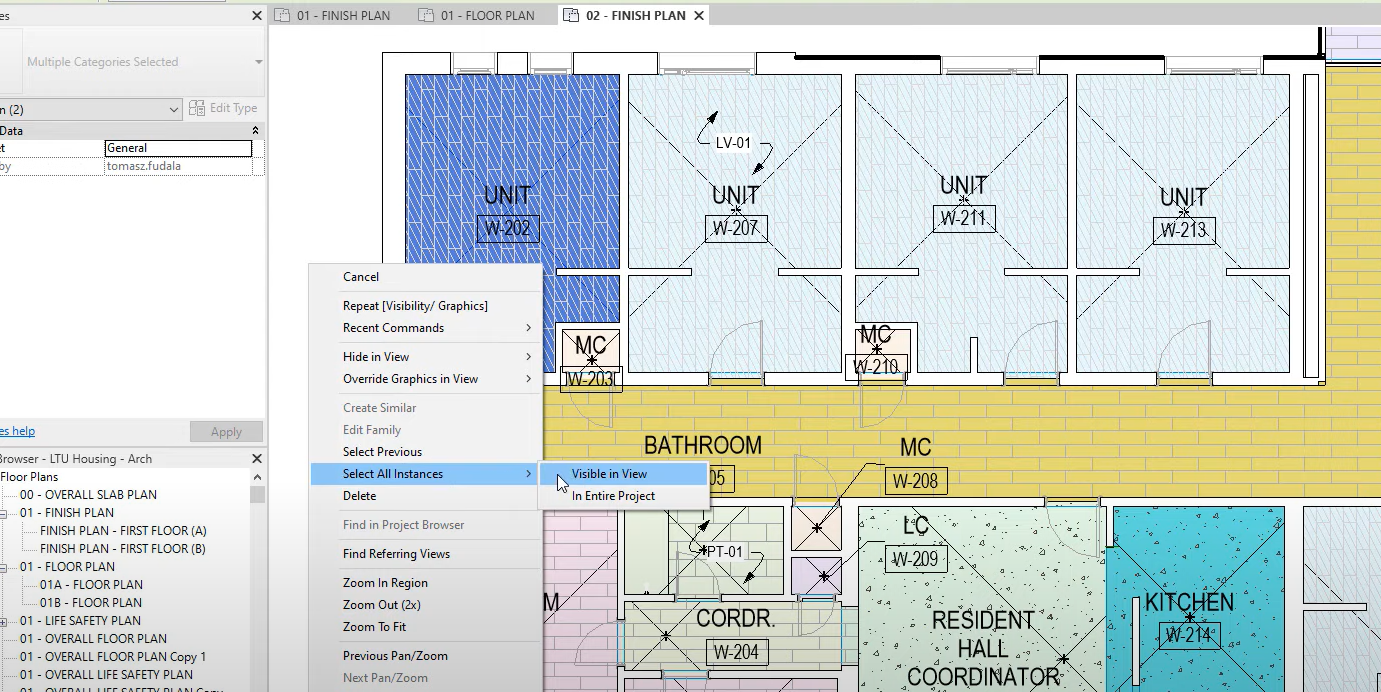 5. Duplicate Family Parameters
This is almost as big a deal as duplicating sheets. What used to take almost fifteen clicks now takes as little as three.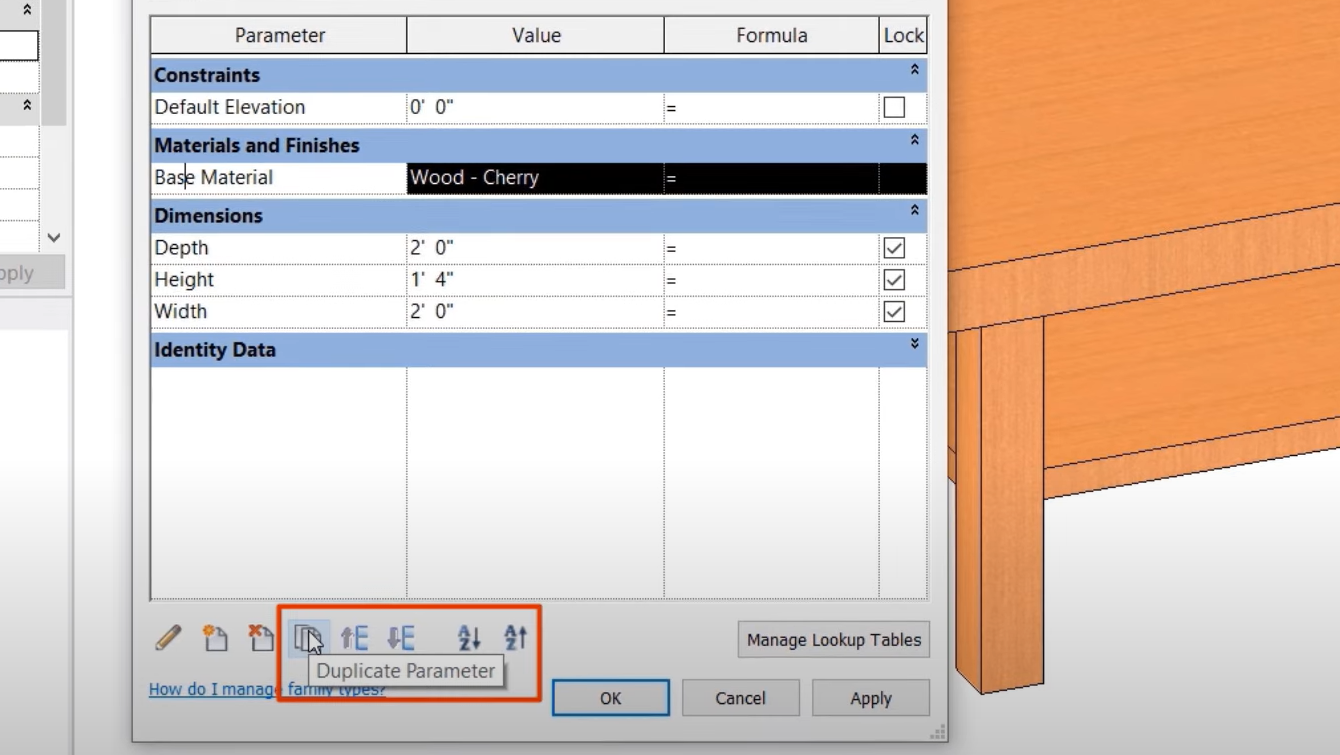 Here's a quick video of how this works in a project:
What other features in Revit 2022.1 are you excited about?
Let us know in the comments!
--
BIMsmith is a free cloud platform for architects, designers, and building professionals to research, select, and download building product data. Search, discover, compare, and download free Revit families on BIMsmith Market, or build complete, data-rich Revit wall, floor, ceiling, and roof systems faster with BIMsmith Forge.