Vacant since the 1990s, the Old Chicago Post Office reopened its doors in October 2019. The building features 80,000 square feet of amenities, including a full gym with a boxing ring, bocce ball court, 1,700 square foot library-style space for tenants to enjoy quiet focus time, 1,000 square foot speakeasy-style entertainment room (The Vault), 400-person auditorium space, and an upscale bar located in the building's old vault.
The revamped "Old Post Office" features a rooftop garden and river terrace, offering more opportunities for employees to embrace the outdoors in their workplaces. It also includes 2,100 new windows that offer significant natural light, even in the middle of the spacious floors.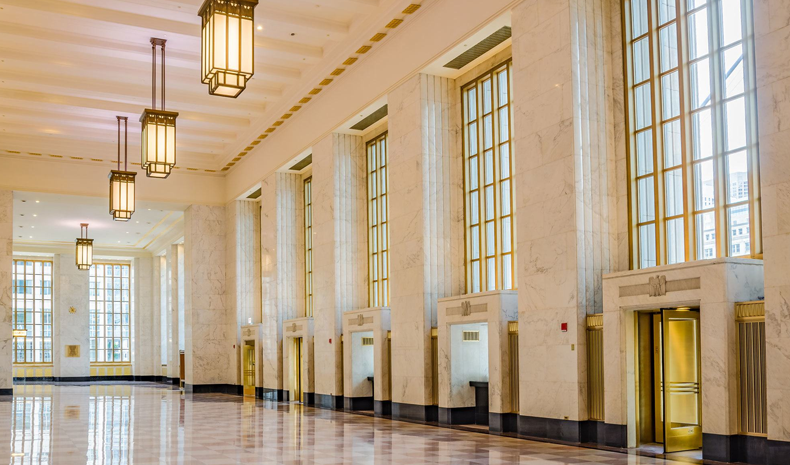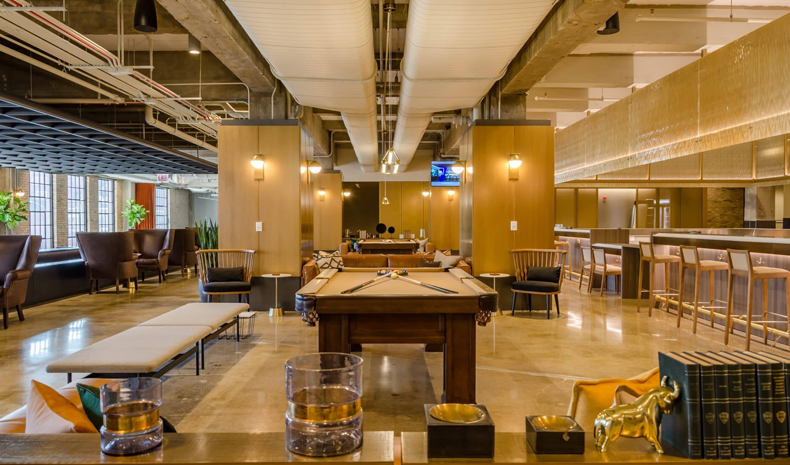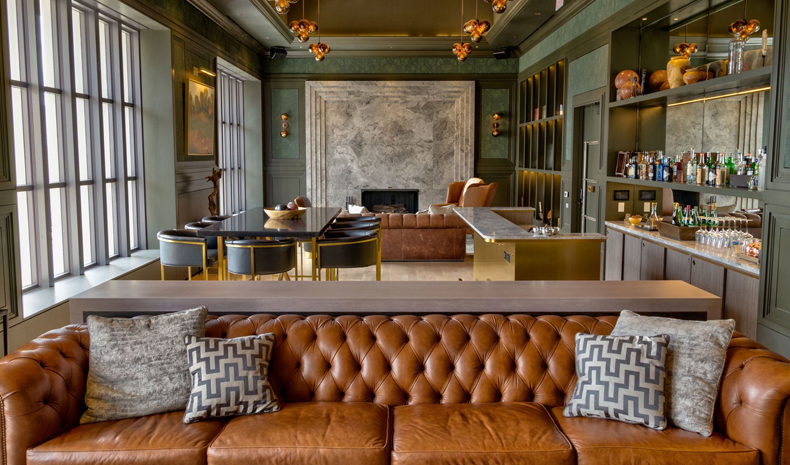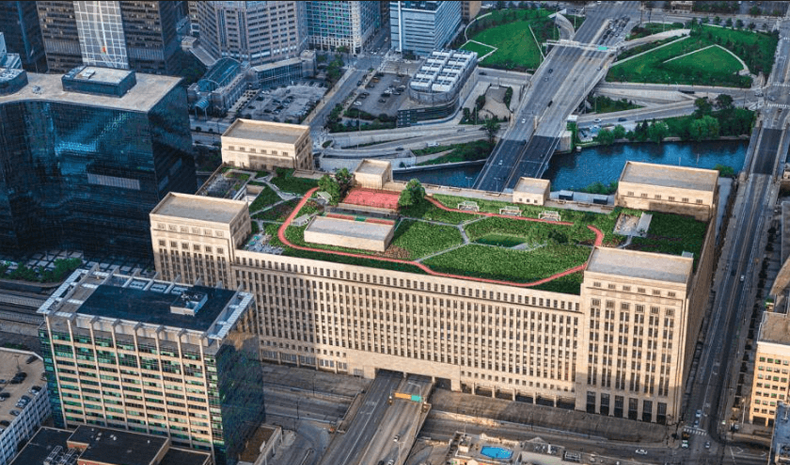 Image Source: post443
Gensler worked to restore confidence in the landmark by removing asbestos and lead paint, updating the infrastructure, and restoring parts of the nearly century-old building. In the end, it cost $800 million to turn the once-crumbling warehouse into a comfortable and stunning workspace.
Almost two years since completion, the new space features well-known tenants including Uber, Walgreens, Pepsico, and Cisco, among others.
The project nicknamed "Post 443" was a forgotten landmark on the corner of the Chicago Loop. However, investment and movement of jobs back into downtown in recent years has created the opportunity for the Old Post Office to tell a new story.