Elon Musk is looking for a Revit/BIM expert.
An open position posted by Tesla (the California-based automaker and technology company of which Musk serves as CEO) on its website describes a Revit MEP-focused role intended to support a comprehensive BIM design for the company's Gigafactory II in Buffalo, NY.
"Tesla is currently seeking a motivated and accomplished CAD/Revit Modeler who will be the subject matter expert for all AutoCAD and Revit MEP design and modeling. This person will provide critical design support to our EPC and Facilities Team at Gigafactory II in Buffalo, NY as well as future Gigafactory sites."
Gigafactory II is the second iteration of the energy self-reliant mega-factory dubbed Gigafactory I, a lithium-ion battery plant still technically under construction in Nevada.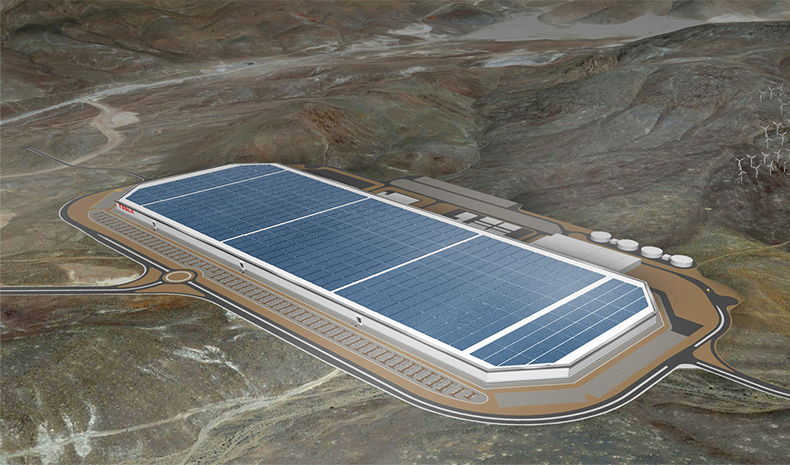 Gigafactory I exists primarily for the purpose of supplying Tesla electric vehicles, while Gigafactory II is intended to focus more on supplying photovoltaic cells for the Tesla subsidiary SolarCity.
The Gigafactory concept has more or less served a flagship role for the renewable energy sector in the past two years, and given the plans for third, fourth, and even fifth sites around the world, aims to be a significant piece of Tesla strategy for the foreseeable future.
Primary responsibilities of the role (simply titled "CAD / Revit Modeler") include providing design/drawing skills in support of a detailed BIM model for Gigafactory 2 and direct responsibility for "the construction model produced by trade contractors and various tool-line owners working on a given project."
The job isn't for a Revit/MEP novice, by any means. Other requirements include:
• Associates or Bachelors Degree in Construction Management, Civil, Architectural, or Mechanical Engineering Technology and/or equivalent experience.
• Demonstrated years of hands-on experience designing industrial, commercial infrastructure and operational facilities. Hi-tech manufacturing facilities is desirable, but not required.
• Proficiency in 2D/3D AutoCAD, Revit and general awareness of other BIM software applications.
• Technical Background in high voltage power generation, heavy civil, wastewater, manufacturing operational construction is preferred.
• Evidence of exceptional ability.
• Demonstrated excellent communication and presentation skills.
• Proven track record of managing budgets and evaluating construction related quotes and contracts.
• Demonstrate a strong desire to be a part of a world-class team focused on achieving amazing results.
Depending on who you ask, the typical job description of an MEP professional may not seem that glamorous. But for the lucky person who receives this role, the title may take on a heightened feeling of purpose. You don't just design electrical and piping infrastructure on a computer–in Tesla's words, you're "accelerating the world's transition to sustainable energy" through critical design support of one of the world's largest and most powerful dedicated renewable energy suppliers.
All in all, the lesson for the rest of us is clear. Go tell any MEP professionals in your life you appreciate them. They may or may not be planning a move to Buffalo.
--
Ethan Adams
BIMsmith is a free cloud platform for architects, designers, and building professionals to research, select, and download building product data. Search, discover, compare, and download free Revit families on BIMsmith Market, or build complete, data-rich Revit wall, floor, ceiling, and roof systems faster with BIMsmith Forge.