Autodesk University 2019 has come to a close.
The 3-day conference put on by Autodesk each year is a lively combination of classes, certification exams, keynotes, exhibits, and general rah-rah around design technology (and Autodesk products in general).
The theme for AU 2019 – plastered unapologetically on every screen and in every room – was "Better Starts Here." Positioned as an inspiration and call to action for those quite literally building the world around us, the tagline struck a pleasantly purposeful tone.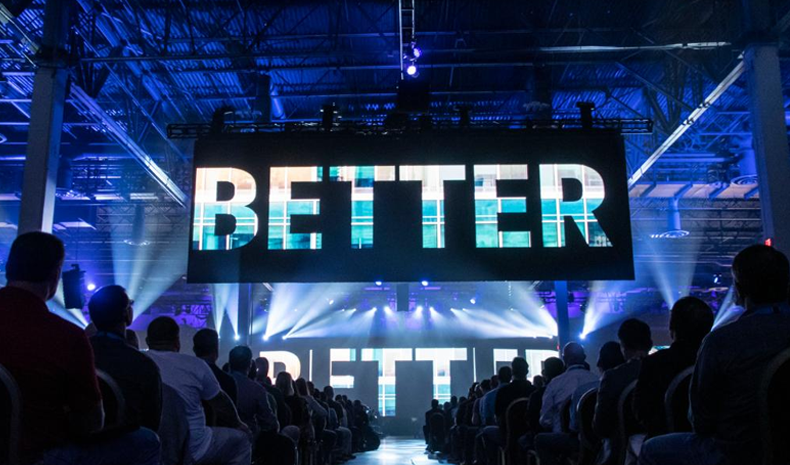 Photo: Autodesk University
Autodesk CEO Andrew Anagnost kicked off the theme during the opening keynote, acknowledging that despite some exceptional efficiencies that technology has helped us create (echoing the "Less, More, Better" mantra of previous years), there is tremendous work yet to be done:
• Construction still accounts for 1/3 of global waste.
• Buildings still account for 40% of our global carbon footprint.
• Billions of people and counting live in substandard – and potentially deadly – housing.
In other words, there's still room to be better – and lots of it. So, where are we starting?
• Social enterprise BuildChange is combining BIM, building scans, and AI to identify at-risk substandard housing, determine suitability for retrofit work, and perform intelligent, data-driven retrofits in a fraction of the time and at a fraction of the cost.
• Volkswagen is releasing new all-electric vehicles, including a new all-electric take on the beloved VW buses of the 1960s. Anagnost proudly showed off the more efficient tire design that had resulted from Volkswagen's work with Autodesk, appropriately but disappointingly refraining from any comments about reinventing the wheel.
• Virgin Hyperloop One is making strides toward the widespread implementation of its electromagnetic levitating train system. With zero fuel emissions and top speeds of 250+ miles per hour, the company is banking on its system becoming the first major mass transit innovation in 120 years.
• Restoration experts are rebuilding the collapsed roof of Notre Dame cathedral using models compiled from point cloud data from a scan done prior to the disastrous fire in early 2019 – a measure unimaginable just a few short years ago and unforgettable now.
Notre Dame Cathedral was scanned before the disaster. Restoration efforts are made possible through #BIM because of data like this that is only recently possible. This video shows a point cloud of wood structure that no longer exists. #AU2019 pic.twitter.com/MSUaorUoxA

— Ethan Adams (@UpAndAdams) November 20, 2019
Better Starts with Us
While demonstrations from these parties and announcements of roadmaps for coming product releases are inevitably gratifying, the real strength of "Better Starts Here" can be found in the implication that significant work remains to be done not just by Autodesk, but by all of us.
You don't need to attend Autodesk University to see that designers of all stripes have a powerful ability – and therefore responsibility – to innovate and design a better future. Our world is on a trajectory for some frightening realities if we don't create significant change, especially in the industry that accounts for 30% of global waste.
"Our world is on a trajectory for some frightening realities if we don't create significant change, especially in the industry that accounts for 30% of global waste."
So well done, Autodesk. Better needs to start here – and it needs to start with us.
Didn't Catch BIMsmith at AU? Here's What You Missed
If you missed us at Autodesk University 2019 or otherwise weren't able to make the trip at all, here's what you missed from the BIMsmith team.
The hit of the week was the unveiling of the limited edition 2019 BIMsmith t-shirt "Constraints Drive Creativity" (before you ask, of course it's a legitimate Revit formula). Get in touch with us if you'd like to rep one around the office.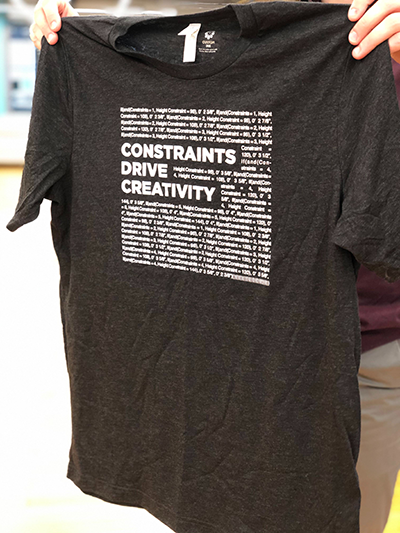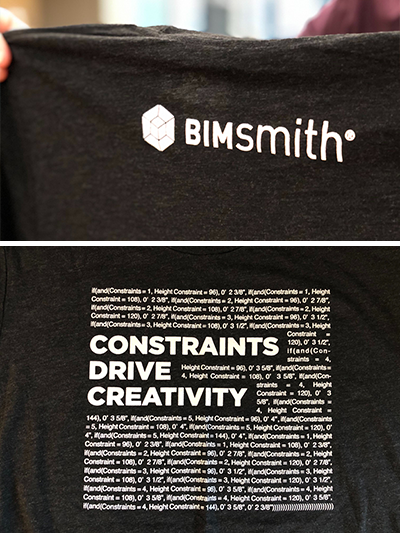 BIMsmith also announced the big unveiling of its partnership with UNIFI, the BIM content management platform for AEC pros. BIMsmith Revit content from the world's leading manufacturers is now available to UNIFI customers via UNIFI Connect, tremendously expanding the number of manufacturer products available to AEC pros who use UNIFI to manage their BIM data.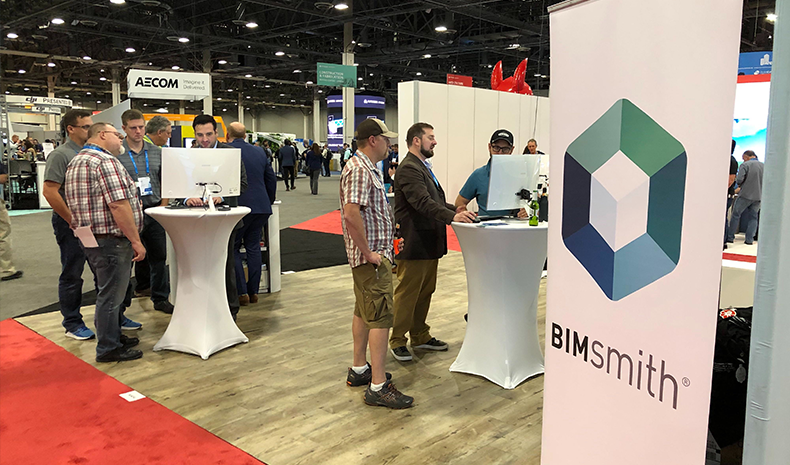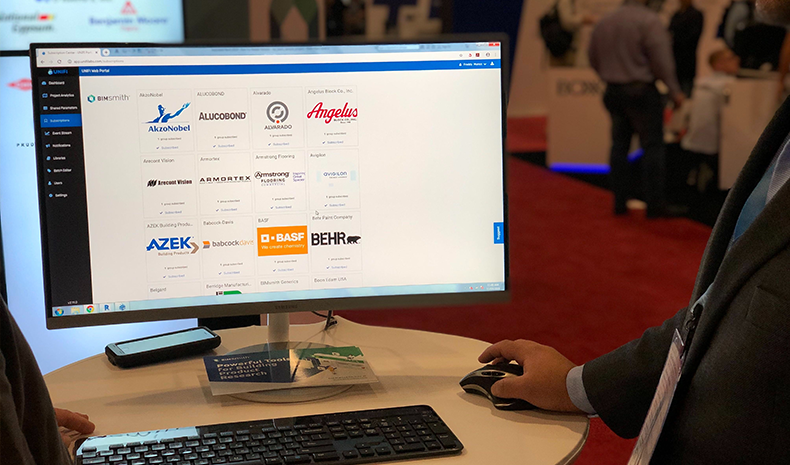 On behalf of the BIMsmith team, plus our partners at MasterSpec, UNIFI, Swatchbox, AVAIL, UL, HPD Collaborative, and others:
See you next year, AU.
--
Ethan Adams
BIMsmith is a free cloud platform for architects, designers, and building professionals to research, select, and download building product data. Search, discover, compare, and download free Revit families on BIMsmith Market, build complete, data-rich Revit wall, floor, ceiling, and roof systems faster with BIMsmith Forge, or bring them both into your Revit workflow with the BIMsmith Revit Plugin.