Digital Built Week North America is almost upon us, and that means a few things.
First, it means that North America's best and brightest will be converging in Seattle, Washington for a span of three days to learn, grow, and collaborate on technology and digital tools related to the built environment.
BIMsmith will be there for the entire conference, showcasing how we're working to push the industry forward with our free tools for building professionals. (We're even giving away a pair of Noise-Cancelling Bose QuietComfort 35 II Wireless Bluetooth Headphones - so don't forget to stop by and enter!)
Second, it means that there are going to be a lot of amazing things happening. Each year, BiLT ( the conference formerly known as RTC) seems to serve as an inflection point for the innovators in our industry to forge new relationships, undertake new challenges, and begin new collaborations for the next year. We expect great things out of BiLT, but even greater things out of each other.
But thirdly, Digital Built Week North America means that we get to wrap it all up with the 4th Annual BIMsmith Gala. Every year, BIMsmith puts on a huge party at the end of the conference to close out the festivities with a full-blown gala. This means food, drinks, dancing, games, prizes, and all kinds of other fun stuff.
Every year, the Gala gets a new theme. Last year's "Steampunk" Gala was a hit, and this year we're gearing up for another good time with An Evening of Emerald Elegance. Located in the Emerald City itself, the 4th Annual BIMsmith Gala is going to be decked out in shades of green, and we expect that the attendees will be as well!
Tips to Dress for Emerald Elegance
Trying to decide what to wear for this year's Gala?
Well, the good news is that dressing in green is slightly easier than steampunk. You may not need to buy the top hat with a built-in telescope, but just something green. This could be a green dress/evening gown or a 3-piece suit with green necktie, bowtie, vest.
However, there are two challenges to be aware of when planning your attire for the evening.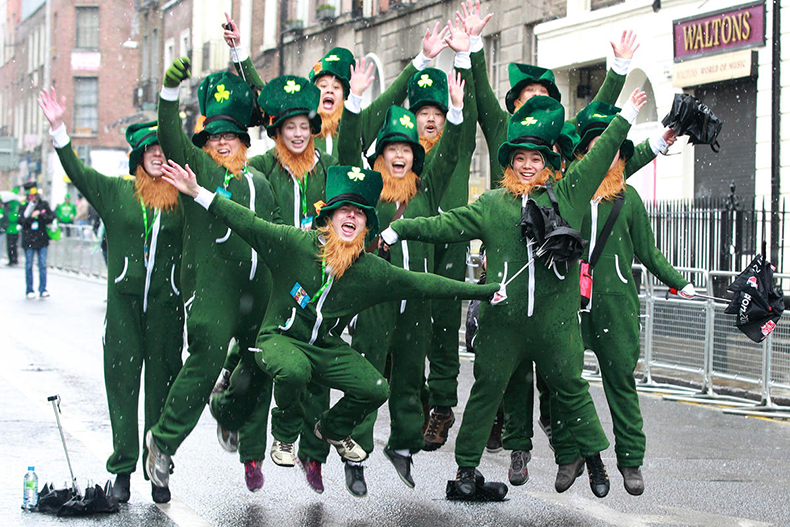 Credit: NBC
1. Try to avoid looking like you're attending a St. Patrick's Day parade.
"Elegance" is the key word here. This is a gala, so do your best not to wear your leprechaun outfit or mardi gras beads. Don't feel restricted to only formal wear like suits and evening gowns, but know that dressing too casual will feel out of place.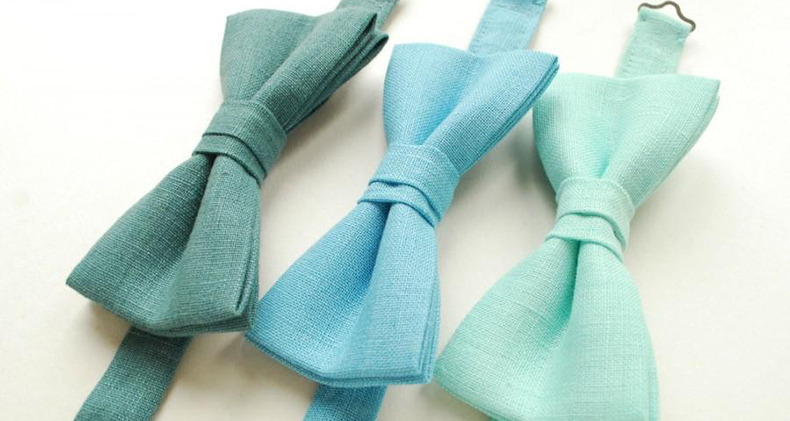 Credit: Etsy
2. It's going to take more creativity to stand out in the crowd and win Best Dressed!
While it's easier to dress in green, it's going to be very difficult to impress the Best Dressed judges if you're one of 12 other people wearing the same outfit in varying shades of green. Think outside the box if you think you've got what it takes to win!
Inspiration for Your Emerald Elegance Outfit
Need some inspiration for your outfit? Here are some ideas to get you started.
(Note: none of the following ideas are endorsed by BiLT or BIMsmith. But some of them are AWESOME.)
1. Safe, but Classy
There's nothing wrong with the simple goal of looking sharp. Add some green to your formal wear and you'll be good to go.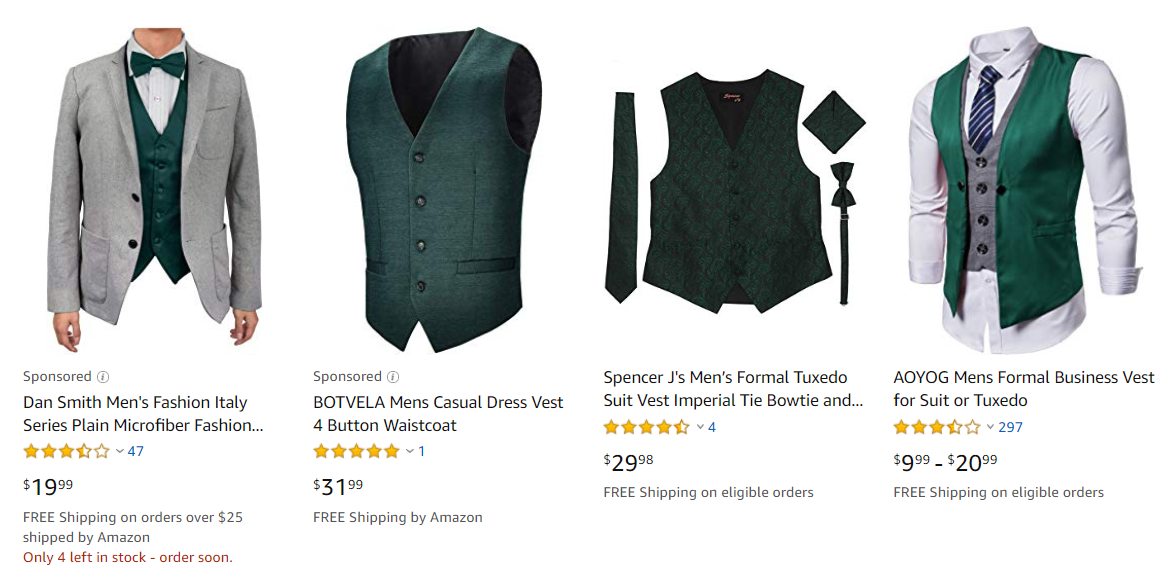 2. Bold & Memorable
Up your game a little bit up with some more striking outfits, ready for the red carpet.
3. Legendary
The only excuse to veer away from the "elegant" theme is if your outfit lights up or is a mermaid tail. That is completely acceptable.


See You at BiLT
Digital Built week is officially two weeks away – grab your green and the BIMsmith Team will see you there!
(Don't forget to stop by BIMsmith during BiLT at Booth 42 - we've got some exclusive, limited-edition BiLT swag we're excited to show you!)
--
BIMsmith is a free cloud platform for architects, designers, and building professionals to research, select, and download building product data. Search, discover, compare, and download free Revit families on BIMsmith Market, or build complete, data-rich Revit wall, floor, ceiling, and roof systems faster with BIMsmith Forge.