Another Autodesk University has come and gone, and the BIMsmith team has another round of exciting news to share.
On November 18, BIMsmith announced its partnership with UNIFI to power an expansive new BIM resource for UNIFI customers.
The collaboration involves "the co-development of integrations between BIMsmith Market and UNIFI Connect that will streamline and improve product research and BIM design workflows for UNIFI customers." (Read the official release here.)
In more casual terms, it means that BIMsmith Market now provides direct access to BIM content from the world's leading building product brands through native integration with UNIFI Connect.
BIMsmith Manufacturers within UNIFI Connect
This new feature set not only expands the number of manufacturer products available to UNIFI customers within UNIFI, but provides synchronization of product data between UNIFI and the BIMsmith platform. As is the case with other BIMsmith data partnerships (such as MasterSpec, UL, HPD Collaborative, and AVAIL), the always-synced connection means that every product placed in a project is as up to date and accurate as possible.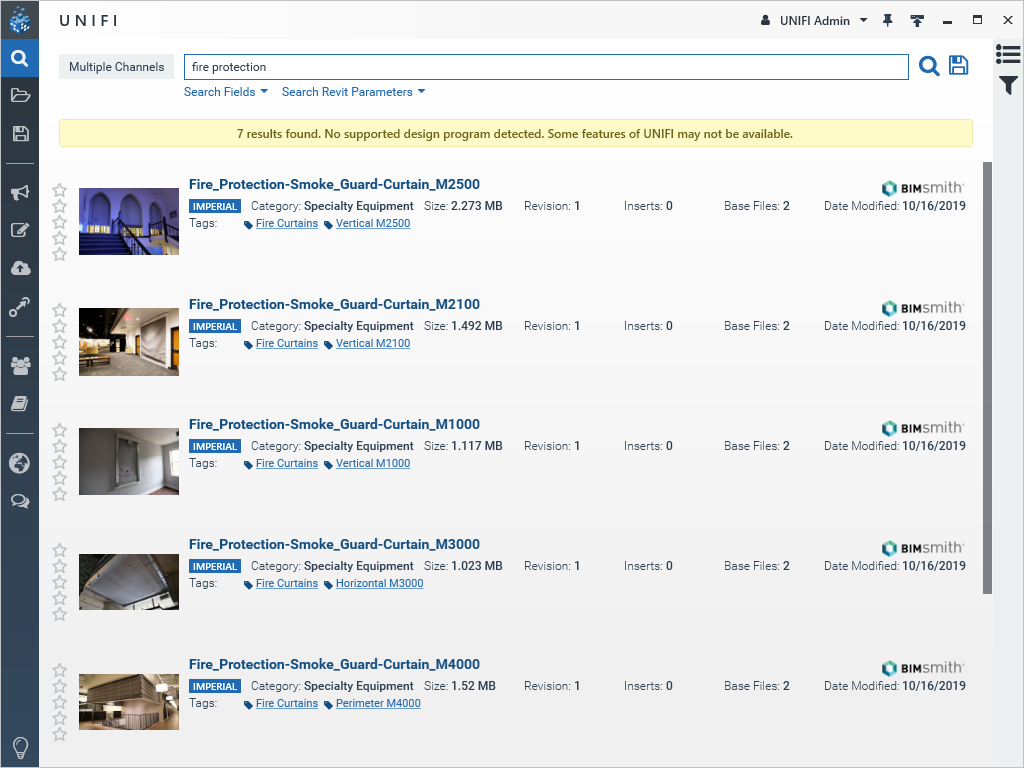 BIMsmith Manufacturers Products within UNIFI Connect
UNIFI CEO and Co-Founder Dwayne Miller said: "Individually, both BIMsmith and UNIFI offer members of the AEC community tremendous opportunities for efficiency. By putting our combined resources behind an effort like this, the possibilities are virtually endless."
The new feature set is now available to UNIFI customers through UNIFI Connect.
Questions? Thoughts? We'd love to hear them. Drop 'em in the comments below.
--
Learn more about UNIFI by visiting www.unifilabs.com. Learn more about BIMsmith by calling (224) 505-4246 or visiting www.bimsmith.com.
--
Ethan Adams
BIMsmith is a free cloud platform for architects, designers, and building professionals to research, select, and download building product data. Search, discover, compare, and download free Revit families on BIMsmith Market, build complete, data-rich Revit wall, floor, ceiling, and roof systems faster with BIMsmith Forge, or bring them both into your Revit workflow with the BIMsmith Revit Plugin.