If you've spent much time in the world of construction and building products, you've likely heard of Autodesk Revit in conjunction with BIM (Building Information Modeling).
But why exactly is Revit the de facto software leader for the construction industry? Whether you're new to the industry or a veteran, here's exactly what you need to know about Revit and its impact on the architecture, engineering, and construction.
Revit: Design, Collaboration, and Visualization
Revit is a BIM (Building Information Modeling) software tool that was developed in 1997 and acquired by Autodesk in 2002 for $133 million. The software includes complex design and collaboration tools for architectural design, MEP and structural engineering, and construction. This breadth of functionality has helped Revit garner support and adoption by architects, contractors, engineers, designers, and more.
Viewed as a clear evolutionary improvement on traditional CAD, Revit has revolutionized the way that building professionals communicate and manage modeling workflow. This is due to Revit's ability to excel at several key functions, including design versatility, project collaboration, and parametric data.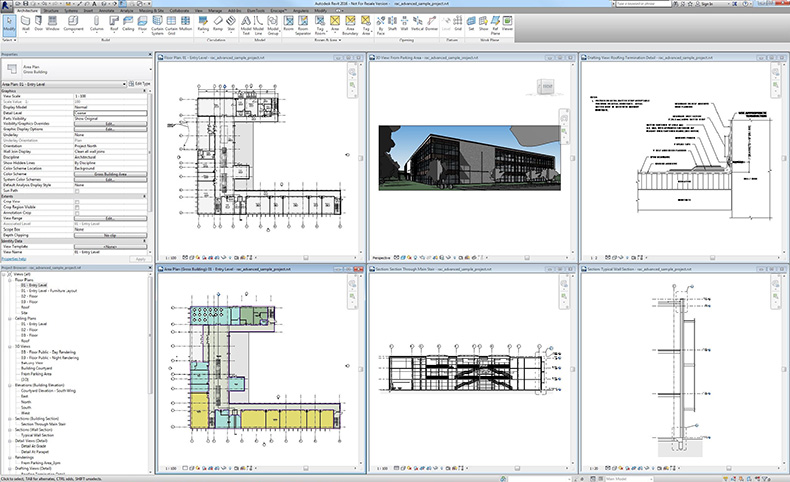 Design Versatility
Any Revit user will tell you that Revit is much more than 3D CAD.
A Revit user can manipulate a project from different views, including floor plans, structural plans, elevation perspectives, section views, and perspective and orthographic 3D views. These views help inform all personnel involved from creation to implementation. Plus, with each release of Revit (like Revit 2019 and Revit 2019.1), Autodesk continues to update and improve the options for viewing to better the capabilities of the software.
Additionally, users are able to render a project mid-workflow to produce an impressively realistic view and preview the different building products that go into a design such as toilets or wood flooring. For that reason, augmented reality and virtual reality technology are often used in conjunction with Revit because of its powerful 3D modeling capabilities.
Whether they are using the most sophisticated VR/AR tools or simply Revit itself, users are able to navigate virtually through BIM projects, experiencing accurate lighting, sounds, textures and materials, and even weather. For a building designer, this is both a way to impress clients and another way to help improve the collaborative review process.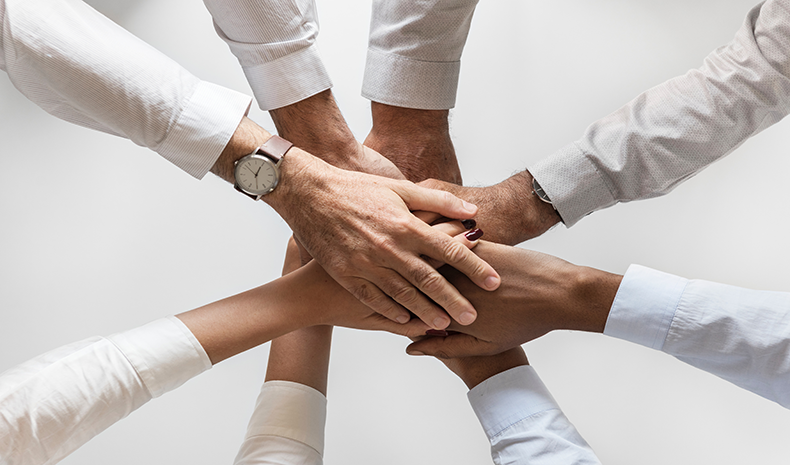 Project Collaboration
Part of Revit's appeal is also its ability to facilitate contribution from multiple team members on a single project.
Whether by linking multiple Revit models together, worksharing on a local area network (LAN), or using a number of other tools provided by Revit, team members are able to interact, annotate, and test the performance of a single model within Revit. This functionality is essential to effective and efficient teamwork in architecture firms.
It's so important, in fact, that as a separate product Autodesk offers an add-on for collaboration called BIM 360 Design. BIM 360 Design allows users to co-author Revit models in the cloud, control worksharing activities, and coordinate deliverable exchange across teams. This is available online or offline through a mobile device, computer, or tablet, and is of special use to large firms with many teams and members.
Parametric Data
The last feature that makes Revit special isn't so much a feature as much as it is a core function: parametric data.
Revit is, among many other things, used to implement 3D models of building products to scale in a project (BIM content). Doing so allows building professionals throughout an entire project lifecycle better understand where specific products go and how they fit into the overall design. But, this is only a small piece of the parametric functionality of Revit.
Built into Revit is the ability to add parameters (embedded information) to specific items within a project. These can take many shapes, such as constraints that limit a user's ability to modify a model outside of the options provided by a manufacturer, or any other type of information that impacts the project throughout its lifecycle, such as energy usage, manufacturer URLs, and support information.
More importantly for an architect, all of this information can be used by Revit to automatically and efficiently create schedules for an entire project. This software "intelligence" allows a designer to eliminate repetitive and/or simple tasks and spend more time on essential aspects of design.
Revit parameters also provide easy integration with construction documents like product specifications. Because construction projects are often operating on strict deadlines, having all relevant product data easily accessible in the same place is key to saving time, having better designs, and happier clients.
While this only scratches the surface of what parameters can do in Revit, it's important to understand that data parameters in Revit are what make it truly valuable in a BIM workflow (after all, it's Building Information Modeling).

How big is Revit?
So just how widespread is the use of Revit in the construction industry?
Polls show that approximately 80% of the AEC industry has already committed to BIM. Autodesk recently reported that their active subscriptions have reached over 4 million subscribers and you could bet that Revit has quite a large portion of that number.
Furthermore, BIM adoption among AEC firms has risen by over 50% within the last 5 years and doesn't show much sign of slowing down.
So what?
So what does all of this mean for you?
Revit is the leading BIM tool used all over the globe. It not only has features to design a structure that, when built, should turn out exactly like the digital project, but also carries functionality to foster review, collaboration, and maintenance of a building throughout its entire lifecycle.
For that reason, Revit has continually gained more and more traction each year as building professionals see its value and convince their firms to begin using it entirely.
It's a prime opportunity for manufacturers of building products to jump ahead of the competition with Revit content. Many have already done so, and for manufacturers who haven't yet adopted BIM, it is becoming more important now than ever.
This is especially because an implicit expectation has gradually arisen from architects that manufacturers should provide Revit content for their products.
According to an April 2018 report by the American Institute of Architects (AIA), "architects primarily use and prefer manufacturer websites for gathering information, however; fewer than 6 in 10 manufacturers make comprehensive information available."
Ask any specifier. If they can't find Revit content from a manufacturer, it doesn't take long to move onto the next competitor. But when a user is able to access and download Revit content from a manufacturer, that download is highly likely to turn into a specification.
The same 2018 report by the AIA found that nine out of ten manufacturers would benefit from more focus on architects. "Manufacturers have a good handle on specification, but only one in three organizations feel very confident in their understanding of how architects specify."
It all comes down to providing accurate product data at the point where it's most needed. And with Revit, product data is more needed (and desired) than ever.
--
Mabri Pryer
Get in touch to learn more about getting your products specified in Revit projects.

Founded in 2010 by two architects who saw a lack of effective tools for architects to engage with the leaders in building products, Anguleris Technologies develops proprietary and custom technologies that bridge the gap between manufacturers and specifiers. The creators of BIMsmith (including BIMsmith Market and BIMsmith Forge), Anguleris has unique industry insight into leveraging building product data for maximum return on your investment.