Praised by many as one of the greatest modern architects, I.M. Pei boasts a robust portfolio of work, including East Building of the National Gallery of Art in Washington D.C. and the Grand Louvre (the large glass pyramid at the museum's entrance) in Paris.
On what would have been his 106th birthday, we reflect on the master architect's many contributions to his beloved vocation.
Who is I.M. Pei?
I.M. Pei (1917-2019) was a Chinese-American architect whose multifaceted and decades-long career was a testament to his passion for architecture. Studying architecture and design at both MIT and Harvard after moving to the United States in 1935, Pei began working professionally in commercial real estate development in 1948 at Webb & Knapp.
He started his own successful architecture firm in 1955, designing over fifty projects domestically and abroad over the course of his lifetime. His interest in blending meaningful ideas and professional practice produced a diverse collection of buildings.
Over his lifetime, Pei designed museums, cultural centers, civic buildings, hospitals, and office towers with the goal of creating structures that would stand the test of time. His incredible ambition, curiosity, and dedication to expanding his own capabilities (he designed the Rock and Roll Hall of Fame in Cleveland despite his dislike for the musical genre) continue to inspire generations of architects.
The Architectural Style of I.M. Pei
I.M. Pei is known for his modernist architectural design. His clean, simple, sculptured buildings are usually comprised of geometric shapes and patterns. He often worked with glass, concrete, and marble. Though his work is decidedly modern, many critics have reflected on the conservative and classic nature of his designs. Architecture critic Paul Goldberger observed a fascinating inflection point of Pei's career: while his early buildings were examples of pragmatic midcentury masterwork, his work evolved to "integrate Western modernist architecture with other cultural traditions."
The Architecture of I.M. Pei
1. East Building of the National Gallery of Art in Washington (1978)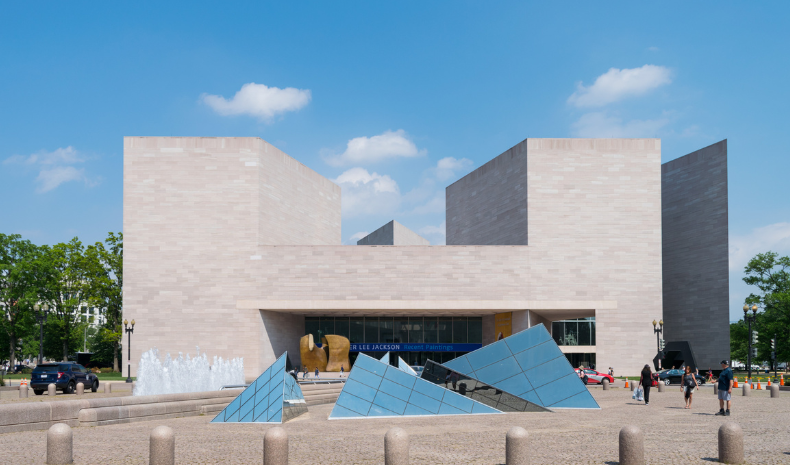 Credit: Wikipedia
One of Pei's most acclaimed designs earned praise from the New York Times' chief architecture critic, Ada Louise Huxtable. She called Pei a "gifted man in his ebullient, productive maturity who may very likely be America's best architect."
2. Le Grand Louvre in Paris (1989)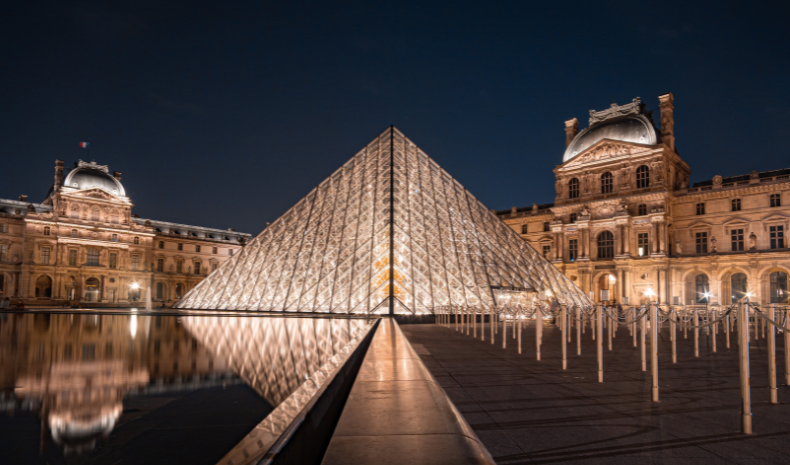 Controversial at the time for its modernity, the glass pyramid was actually influenced by 17th century French landscape architect André Le Nôtre's geometrical, precise designs.
3. The Bank of China Building in Hong Kong (1989)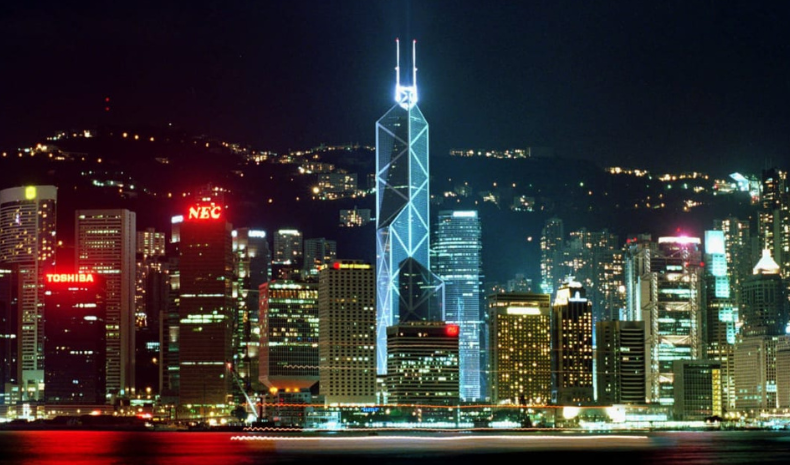 Credit: CNN
Land, weather, and even feng shui concerns created constraints for Pei during the seven-year-long design process, making it an even more remarkable structure heralded by architect and critic Peter Blake as "probably the most innovative skyscraper structure built anywhere to date."
4. John F. Kennedy Library in Boston (1979)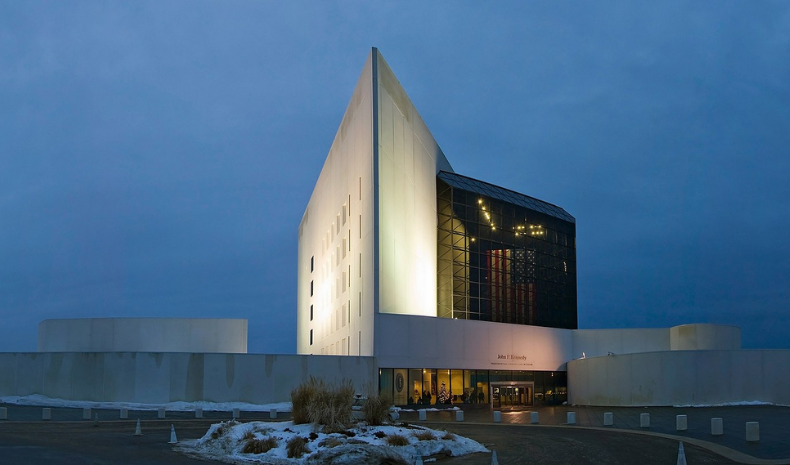 Pei beat out a handful of more prominent architects at the time to design President Kennedy's library. Upon meeting the up and coming architect, Jackie Kennedy instantly recognized his talent and refined sensibilities and hired him on the spot. The two remained friends after the lengthy project's completion.
5. Museum of Islamic Art in Qatar (2008)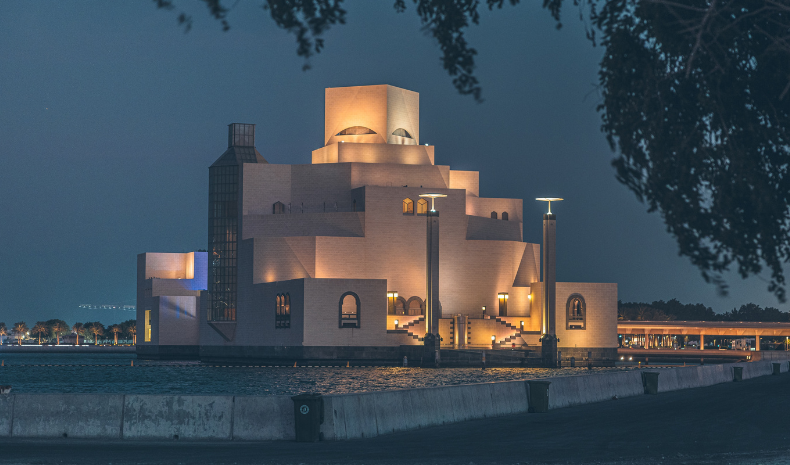 Two of Pei's sons followed in their architect father's footsteps. The Museum of Islamic Art is one of their most stunning collaborations. Pei was resolute to capture the "essence of Islamic architecture," meticulously researching Islamic history and culture during his design process.
I.M. Pei: Awards and Accolades
Pei was awarded many times over for his excellence in the architecture field. Notable honors include the prestigious Pritzker Prize, the Presidential Medal of Freedom, the American Institute of Architects Gold Medal, the Medal of Arts from the National Endowment for the Arts, and the Grande Médaille d'Or of the Académie d'Architecture de France.
--
BIMsmith is a free cloud platform for architects, designers, and building professionals to research, select, and download building product data. Search, discover, compare, and download free Revit families on BIMsmith Market, or build complete, data-rich Revit wall, floor, ceiling, and roof systems faster with BIMsmith Forge.
Sources:
https://www.nytimes.com/2019/05/16/obituaries/im-pei-dead.html
https://www.pritzkerprize.com/biography-im-pei
https://news.mit.edu/2019/renowned-architect-mit-alumnus-im-pei-dies-0517
https://www.pcf-p.com/about/i-m-pei/
https://www.architecturaldigest.com/story/im-pei-architecture
http://www.cnn.com/style/article/100-years-of-i-m-pei-bank-of-china/index.html
https://worldarchitecture.org/article-links/ecpvn/the-12-most-significant-projects-of-i-m-pei.html