It's no secret that the building and construction industry is far from "green." The sector's reliance on fossil fuel-powered heavy machinery and infamous inefficiency give it a tremendous carbon footprint. As climate issues become more prominent and markets lean toward sustainability, this becomes an increasingly pressing issue.
In 2018, the building and construction industry accounted for 39% of total energy-related emissions and 36% of final energy use. As consumers demand more sustainability and governments enforce it, the sector has to change. Building Information Modeling (BIM) can help construction firms achieve these goals.
Few technologies have been as disruptive in construction as BIM. These systems help teams avoid the budget overflows and schedule delays that plague the industry. Here's how it can also help them pursue sustainability.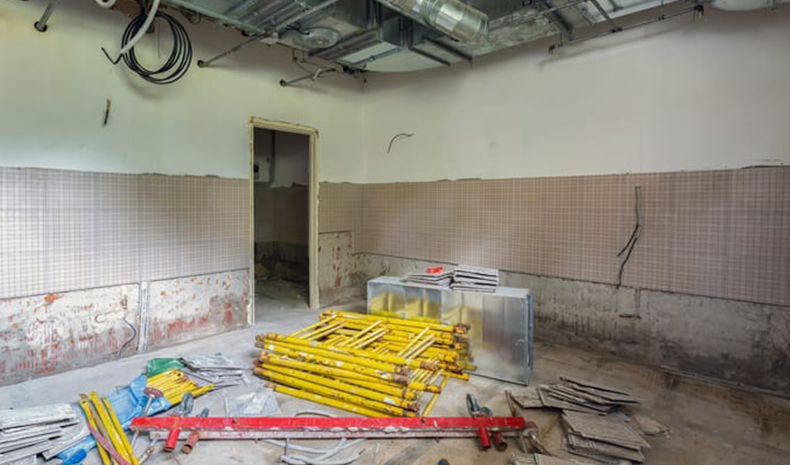 procore.com
Increased Efficiency
The primary way in which BIM makes the building industry more sustainable is through improving efficiency. The majority of construction projects face schedule delays at some point, which exacerbates the sector's emissions problem. When projects go over schedule, emissions-heavy equipment and generators run for longer periods, polluting the air.
Since BIM makes design and workflow decisions accessible to all stakeholders, it improves communication and understanding. When everyone's on the same page, they're more efficient and avoid delays from miscommunication. Workers won't have to sit around while resolving conflicts, so generators and equipment don't run longer than they should.
Many BIM programs also feature clash detection, which helps teams resolve potential issues before they arise in construction. Rework accounts for 30% of total construction work, so preventing it through clash detection saves substantial amounts of time. Less time on the site means machines don't run as long, leading to reduced emissions.
Design Optimization
BIM can also help the industry become more sustainable by making buildings themselves more eco-friendly. The speed and accessibility of digital models enable designers and architects to create and compare multiple design alternatives. Teams can analyze how each model saves power, finding the most energy-efficient design before building it.
Power-saving design choices are a critical step in making the building industry more environmentally friendly. Buildings account for 28% of total energy consumption in the U.S., consuming roughly 21 quadrillion British thermal units (Btu) a year. Design optimization won't necessarily eliminate buildings' energy consumption, but it can reduce it.
Firms can test digital models to quantify how much energy they waste or conserve. Seemingly insignificant changes can have a considerable impact on heat loss or similar factors, so inefficient design choices can easily go unnoticed. BIM can draw architects' attention to these areas, helping them design more sustainable buildings.
arup.com
Waste Reduction
The building and construction industry generates a lot of waste, which contributes to its sub-par ecological footprint. Just as BIM reduces wasted time by enabling higher efficiency, it reduces wasted materials as well. Since the industry still relies on many non-renewable materials in construction, this waste reduction is a crucial sustainable step.
BIM projects provide far more insight into a project's dimensions, leading to more accurate material estimates. Similarly, since clash detection prevents rework, it eliminates waste from, for example, tearing a section down and building it again. Scrap and rework can cost as much as $32 million a year in materials, so even a marginal improvement represents considerable savings.
Many common construction materials aren't renewable but are reusable, and BIM can highlight this potential. These digital models can reveal where teams can reuse materials without compromising building quality. The industry can then simultaneously reduce waste and lower its material spending.
Transparency and Collaboration
Transparency and collaboration in the design phase are oft-cited benefits of BIM for improving productivity. These advantages extend into sustainability, too, as they enable a project's various stakeholders to share their expertise. When all subject area experts have a say in the design, the team can create a more sustainable model.
For example, not every project stakeholder will know how HVAC choices impact energy loss. If the team couldn't easily collaborate before purchasing materials or starting construction, they could unknowingly design an inefficient HVAC system. Transparency and accessibility give HVAC experts the chance to notice inefficiencies and explain how to fix them before the construction phase.
Traditional building models aren't as easy to share and don't lend themselves to quick communication and editing. BIM projects do, so experts in different disciplines can chime in on how to improve sustainability in their own areas. BIM's transparency and ease of collaboration let teams work together to produce a more sustainable end product.
Sustainable Maintenance and Management
BIM doesn't stop being useful when construction is over. After project completion, property managers or owners can use BIM to inform how they manage the building. Since these digital models can include so much detail, they make it easier to make sustainable choices.
Remember that construction and the built environment together account for 36% of final energy use. But why? For example, heating and cooling systems can become less efficient over time without proper maintenance. BIM can include recommended maintenance schedules and methods to ensure these systems run as efficiently as possible throughout their lifetime.
If there are any unique considerations for a building's operations, these models can include that information, too, guiding more efficient maintenance.
If building owners want to retrofit anything on the property or make other changes, they can first refer to the BIM project. They can then see any building-specific requirements and how the initial project remained sustainable, guiding these changes. Teams can follow these same practices to ensure renovations and expansions are sustainable, too.
BIM is a Crucial Step in Sustainable Construction
It will take several sweeping changes for the building and construction industry to become truly sustainable. No one solution is enough to fix all of the sector's environmental problems, but BIM is a particularly impactful one. Thoughtful BIM implementation can make construction projects more efficient, less wasteful, more collaborative, and overall more sustainable.
If the industry hopes to move towards sustainability, which it should, it needs to take advantage of BIM. With proper use, these tools can make any construction project greener and save companies money in the process. The road to sustainability is a long one, but BIM is an excellent first step.
--
Rose Morrison
Rose Morrison is a construction and design blogger and the managing editor for Renovated. To read more posts by Rose, check out her blog.