Autodesk University is back! (And this time, it's back in Las Vegas – where, many may feel, it belongs.)
Day One of Autodesk University (AU) always includes an hour-long General Session where key leaders and stakeholders take the stage for the audience and make key announcements about product launches, partnerships, and generally what to expect in the next year from Autodesk.
It's not always easy (or convenient) to make it out to Las Vegas (or listen to the live stream for an hour), but have no fear – the BIMsmith team has been on the ground at AU and has you covered with the essential things you need to know from AU 2023's Day One General Session.
AU 2023 General Session 1 in 15 Seconds
If you want the REALLY stripped-down version (we are in Vegas), here's a list of the top things you might care about from the Day 1 General Session.
• Andrew Anagnost opened the session with a clear apology for the mess that was AU 2022 in New Orleans – whoops!
• He introduced "AudodeskAI", a branded name for what he and every other Autodesk VP would go on to say "we've already been doing for ten years."
• The run of show went on to feature updates regarding the four primary areas of focus: Design & Manufacturing (Fusion), Media & Entertainment (Flow), Architecture, Engineering, and Construction (Forma), and Autodesk Platform Services (formerly Autodesk Forge)
• Key announcements were primarily limited to acquisitions already in the public sphere (e.g. the acquisition and absorption of Unifi earlier this year) and some generally ambiguous promotion of AutodeskAI promising to play a role on all Autodesk platforms
• Andrew Anagnost ended the keynote wearing cat ears.
AU 2023 General Session 1 in Three Minutes
1. Autodesk is Leaning into AI.

Surprise! "AI is changing everything."

The announcement of "AutodeskAI" isn't particularly a launch of anything except for a name, arguably due to the fact that Autodesk kept repeating: "We've already been doing this for the last ten years."

Andrew Anagnost listed a few key traits that differentiate the present from the past with AI:

1. We're now moving from the promise of AI to real progress
2. Done badly (like in the past, potentially), AI ends badly
3. Done well, it is able to address the capacity issue that we all face by automating tasks that shouldn't require our mental energy or time
AutodeskAI will be an open platform for input and collaboration from developers in the Autodesk network.
2. Facilitating cloud collaboration is (still) an ongoing priority.

Between success stories for Fusion, Flow, and Forma is a clear underlying theme – getting collaboration to migrate to the cloud is still the main priority.

You can't blame them, either. Half the battle is creating a reliable cloud platform to facilitate dense filesharing and complex functionality. But then you still have to facilitate a drastic change in workflows for an industry that is widely known to lag behind in tech adoption.
3. Autodesk Forma is "not just Revit in a browser"
According to the Amy Bunszel, Eexcutive VP of AEC at Autodesk, Autodesk Forma is "BIM reimagined" and "not just Revit in a browser." It sets the industry up for real AI-powered design workflows.
What has started with largely just Revit and Autodesk Construction will also soon be expanding to include infrastructure and water projects. "Over time, Forma will encompass the entire BIM process."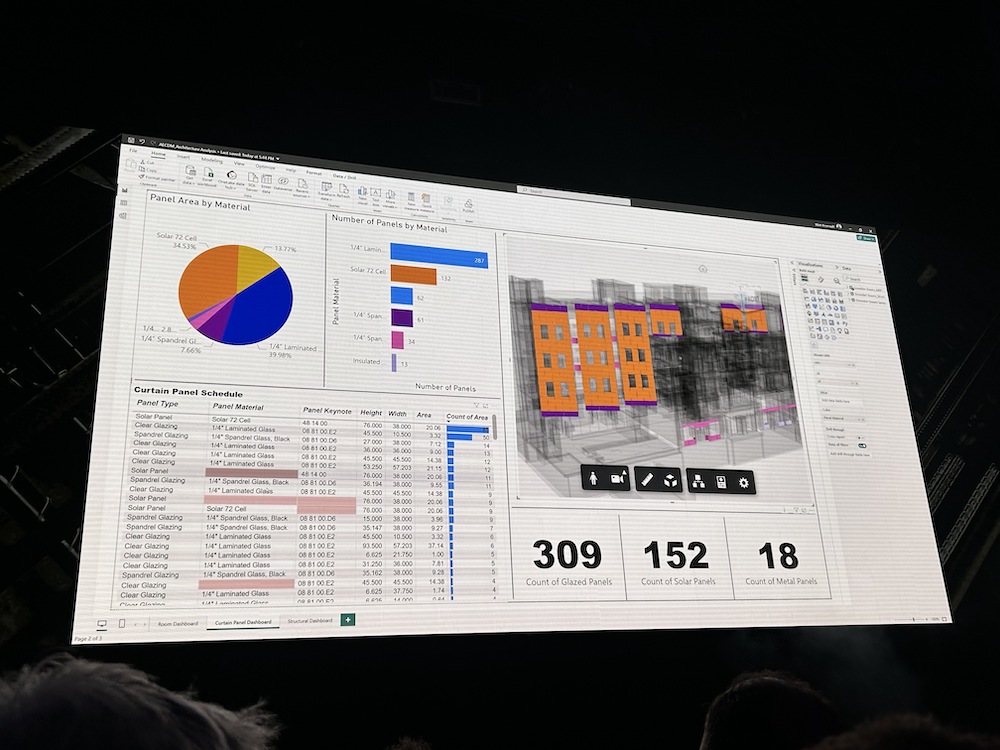 4. Rhino, Dynamo, Unifi, Oh My!
Autodesk Forma is being built to be "open, interoperable, and AI-powered." Key word: interoperable.
On-screen demos featured key interoperability with Rhino and Dynamo (which resulted in what felt like the most authentic audience cheers), along with a shoutout for our friends at Unifi (acquired by Autodesk earlier this year). Coming soon, all Autodesk Docs users will get access to Unifi Pro included with their subscription.

5. Autodesk Platform Services is still growing (remember Forge?)
The final stretch of the General Session featured a general reminder that Autodesk Forge still exists (as Autodesk Platform Services) and is still growing. The metric of choice for this year was that APS has seen 120% growth in API calls year over year. The name may be forgettable (but the BIMsmith Forge® team doesn't mind), but the platform apparently is not. Keep it up, APS.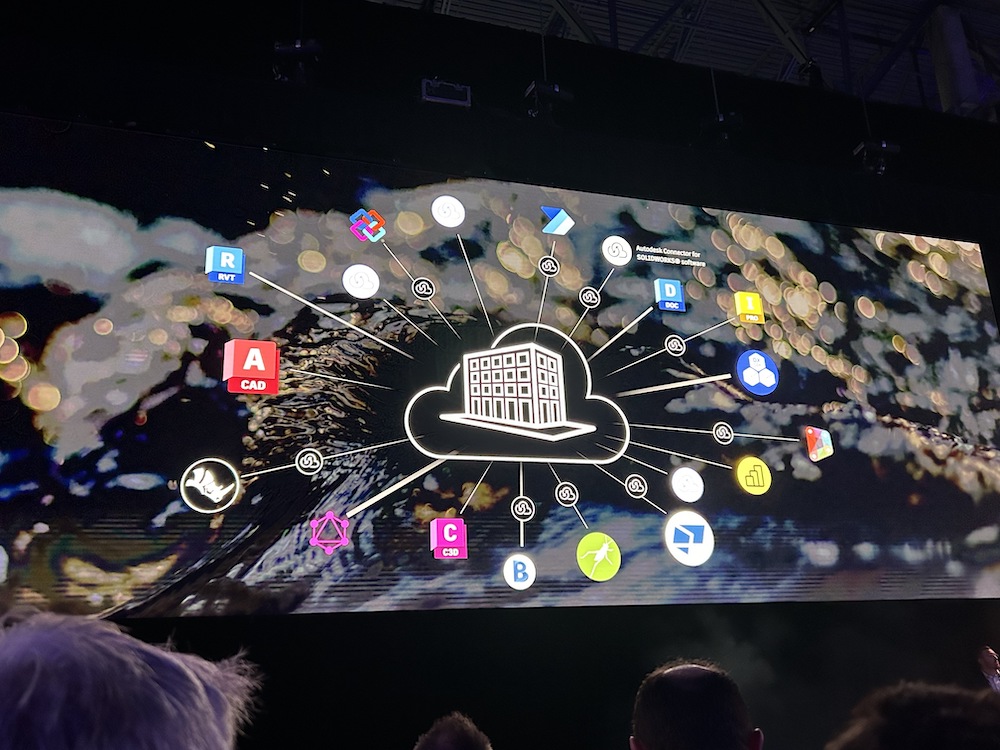 Wrapping Up Day One
Day One is in the books at Autodesk University 2023, but we'll see what Day Two has in store for us. The word on the street is that it includes the one and only Ryan Reynolds.
Have something life-changing from Day One you think we missed? Let us know in the comments.
--
BIMsmith is a free cloud platform for architects, designers, and building professionals to research, select, and download building product data. Search, discover, compare, and download free Revit families on BIMsmith Market, or build complete, data-rich Revit wall, floor, ceiling, and roof systems faster with BIMsmith Forge.