LaGuardia Airport showed its first steps toward major renovations with its new Eastern concourse when it opened in December of 2018. Following that, the airport opened Delta's First New Concourse and Gates last October. Since then construction has steadily increased, and this month LGA has finally begun to welcome travelers to the new Terminal B.
Here's a brief look at some of the stunning imagery from the new LaGuardia.
The New LaGuardia
LGA's design is said to provide a 21st-century experience.
Tise four-level structure complements the new Eastern Concourse, which opened in 2018, and passengers on American, Southwest, Air Canada, and United will use the new hall.

New Terminal B Hall - American Airlines, Air Canada, Southwest Airlines, and United Airlines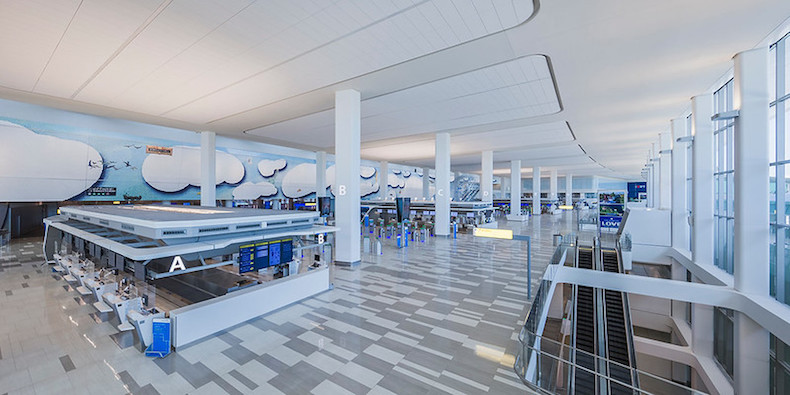 Redesigned Headhouse
Check-in area with four check-in islands and 75 individual kiosks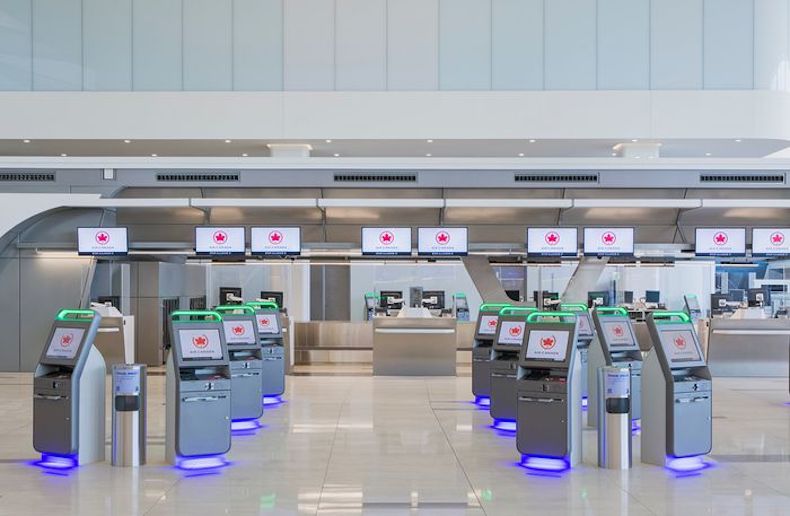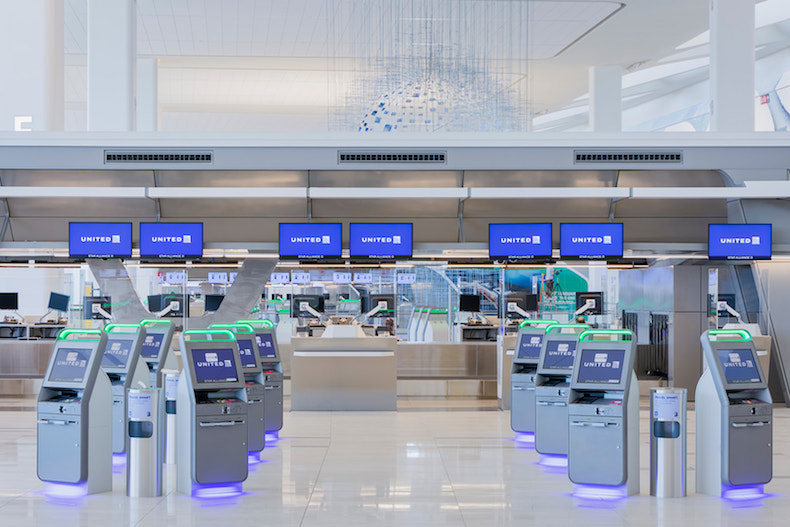 New Light-Filled Atrium and $5.1 Billion Arrival and Departures Hall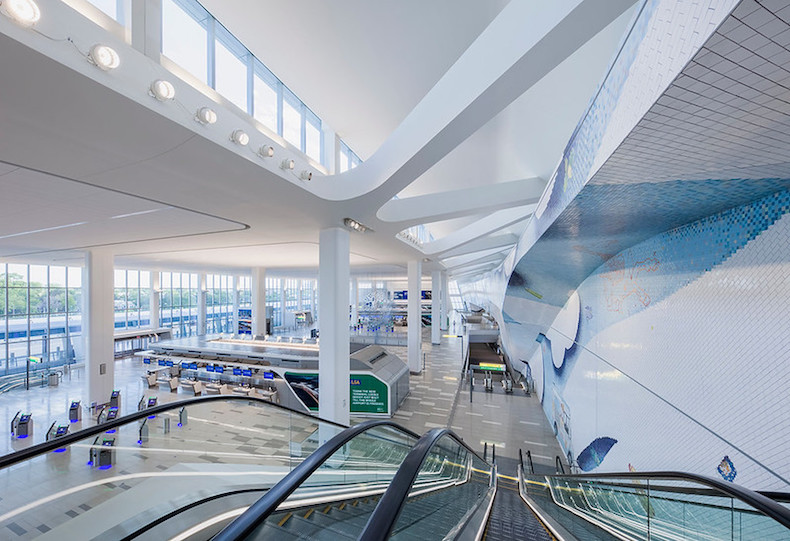 New Terminal B Holds New York's Favorites Near New Dining Area
Massive Floor-to-Ceiling Windows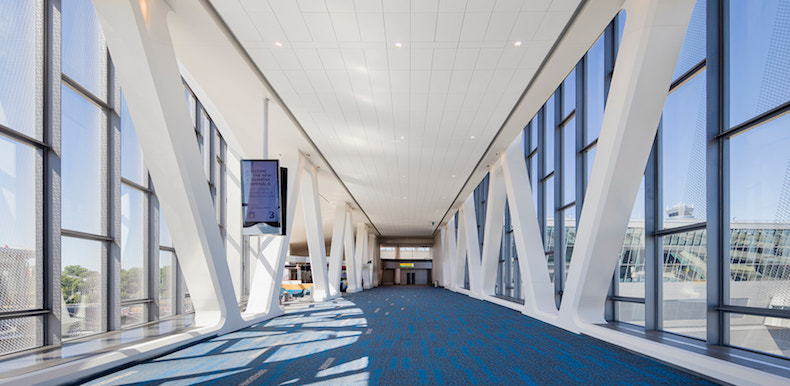 New Theme Displays Vibrant New York City Artwork, Murals, and Displays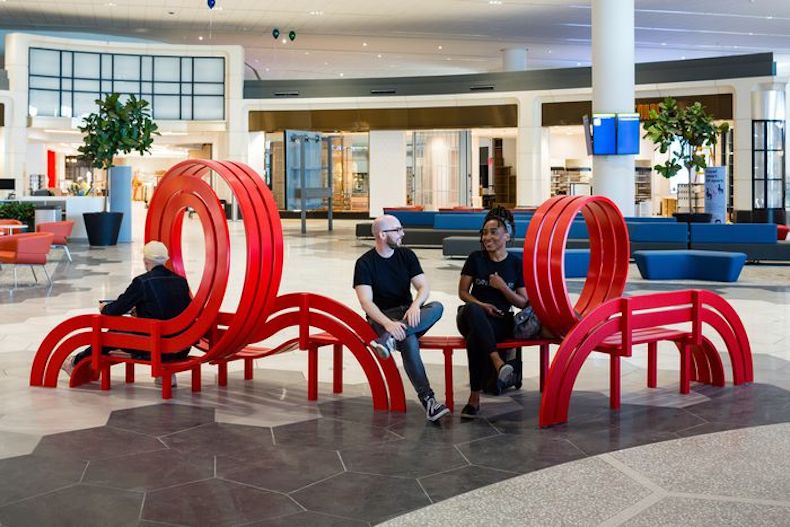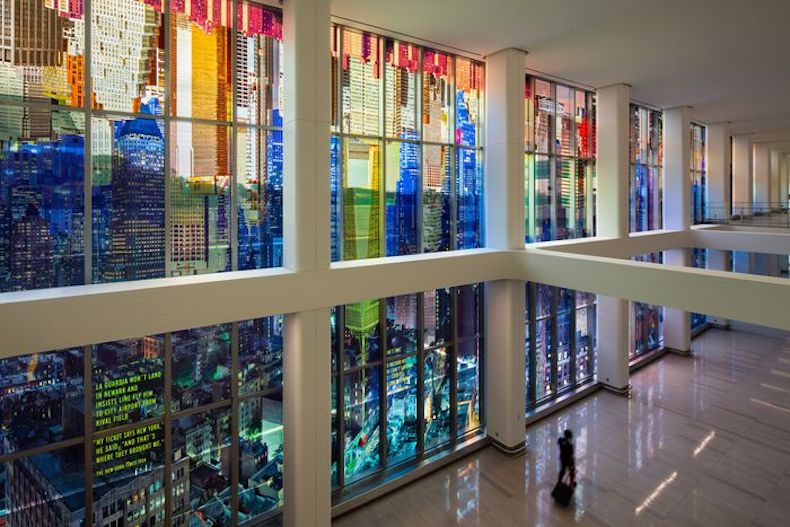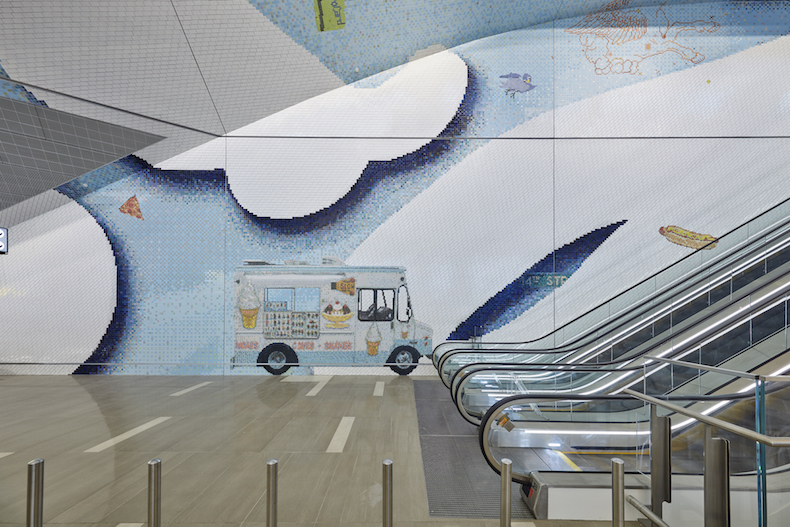 As part of its renewed look, sustainability has become a priority. The airport now has an all-electric shuttle bus fleet that will transport customers and employees to and from parking lots and terminals. The commitment to sustainable design is a focus toward obtaining LEED Silver certification.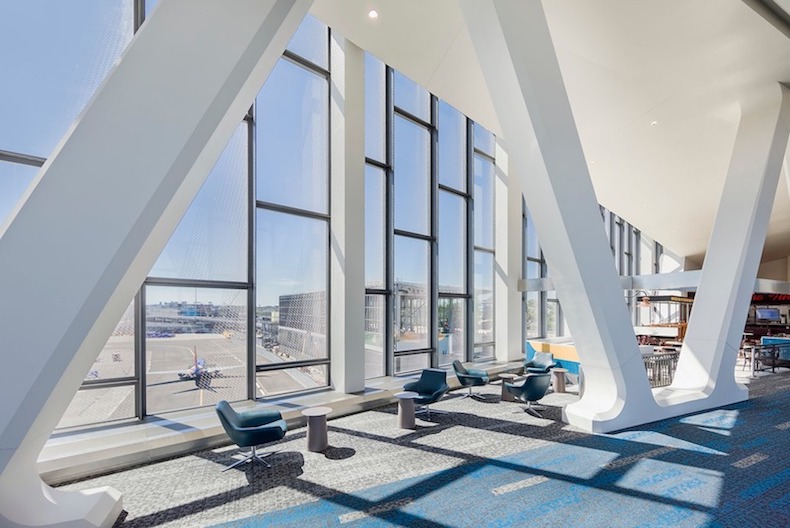 The 850,000 square foot building has added an airside taxiway and sky bridge that will transport travelers to the New concourse terminal B for gates of Southwest, United, American, and Air Canada. Terminals B and C are now connecting from elevated roadways constructed with a steel foundation.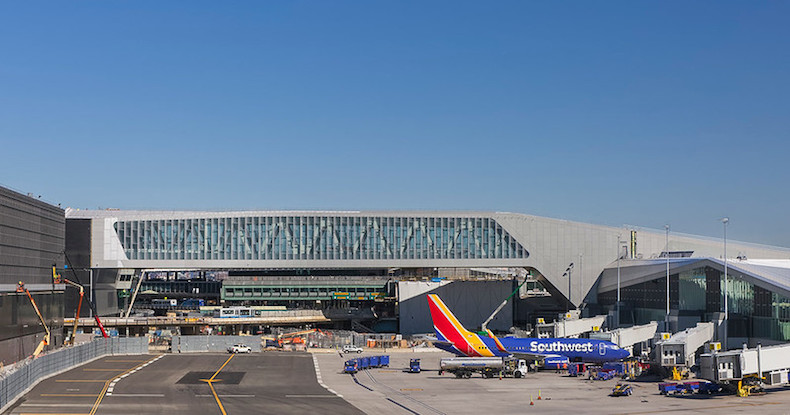 Although passenger volume at LaGuardia is currently 95 percent down due to the pandemic, that was a major factor in speeding up construction to have the new headhouse and terminal. Terminal B is now 80% finished, as construction continues in the Western Concourse. Thus, when travel rises again in the future, La Guardia airport will be awaiting its travelers in a new sustainable and modern style.
--
Nayeli Cisneros
BIMsmith is a free cloud platform for architects, designers, and building professionals to research, select, and download building product data. Search, discover, compare, and download free Revit families on BIMsmith Market, or build complete, data-rich Revit wall, floor, ceiling, and roof systems faster with BIMsmith Forge.