In honor of Women's History Month, we celebrate women whose contributions to architecture changed and advanced the field. By highlighting their accomplishments and achievements, we recognize and appreciate the role of these pioneering women.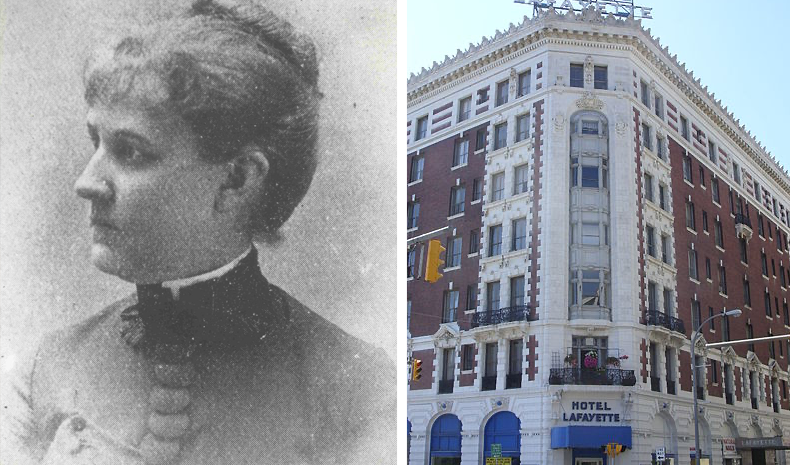 Image Source - pioneeringwomen.bwaf.org | britannica.com
Louise Blanchard Bethune
Born in 1856, it is fitting that Louise Blanchard Bethune be first on this list, as she is credited as the first woman professional American architect. Growing up in Buffalo, NY, gave Bethune a front-row seat to the burgeoning women's rights movement.
After training at an influential local firm, Bethune went on to form a firm of her own with the man who would become her husband. Among their most celebrated works is Buffalo's Hotel Lafayette.
Bethune was both the first woman admitted to and the first woman Fellow of the American Institute of Architects. She was active in local professional societies and an outspoken advocate for equal pay for women.
Image Source - pioneeringwomen.bwaf.org | pioneeringwomen.bwaf.org
Susan Maxman
Susan Maxman is an acclaimed Philadelphia architect who was the first woman to hold the presidency of three different professional organizations: The Carpenter's Club of Philadelphia (1993), the Pennsylvania Chapter of the American Institute of Architects (1987), and the national presidency of the A.I.A (1993).
The recipient of countless awards and honors, Maxman opened her first firm in 1980 and practiced until 2011. She is renowned for her dedication to sustainable design and the preservation of both history and the environment.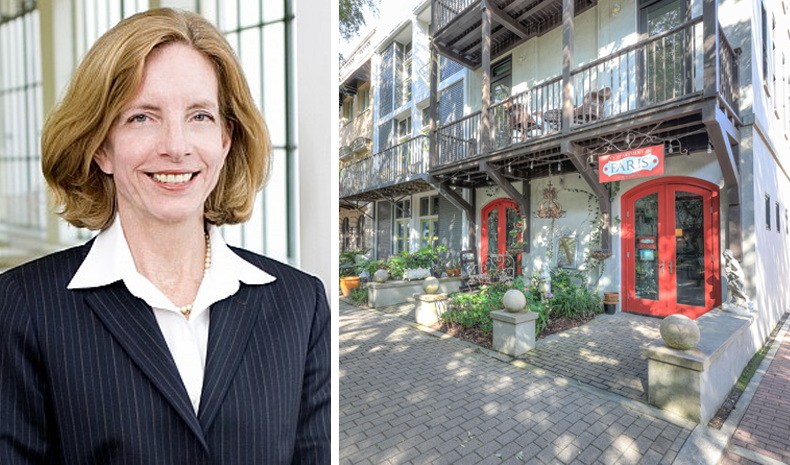 Image Source - vista.today | britannica.com
Elizabeth Plater-Zyberk
Author and Professor Elizabeth Plater-Zyberk is the daughter of an architect and grew up in Philadelphia admiring farmhouse restorations. The first woman to graduate from the undergraduate program at Princeton University, Plater-Zyberk finished her education at Yale.
Plater-Zyberk took her interest in architectural history and layered in some of the earliest work in sustainable design to enter the leading edge of New Urbanism. As early as the 1980s, her firm was dedicated to environmental and social sustainability by incorporating shared common space and historic building preservation in urban planning.

Image Source - knoll.com | archipanic.com
Florence Knoll
The firm founded in 1946 by Florence Knoll and her husband Hans, Knoll Associates, led the world to embrace the mid-century modern aesthetic. Knoll was the primary designer for the firm, and it was her ideas that revolutionized the office interior.
Known for her embrace of the architecture of a space and its interior design, textiles, and more, Knoll became famous for this "total design" approach to modern spaces.
Knoll's designs changed how we work and live, from open space offices to conversational furniture groupings to molded plastic chairs. You can see exhibits of her work in museums around the world.

Image Source - zaha-hadid.com | britannica.com
Denise Scott Brown
In partnership with her husband, Robert Venturi, Denise Scott Brown began in 1967 to move forward from the minimalism that had defined modernism. The postmodern movement that their firm exemplified led to both teaching and writing for Scott Brown.
Despite her groundbreaking work, Scott Brown struggled to be recognized by professional organizations, which credited only her husband for their joint endeavors. Her frustration with the field led to her finally publishing, in 1989, an essay she had written in 1975 about sexism in architecture.
She continued to be an outspoken advocate for women in the field and remained active in both the writing and teaching worlds after she stopped designing.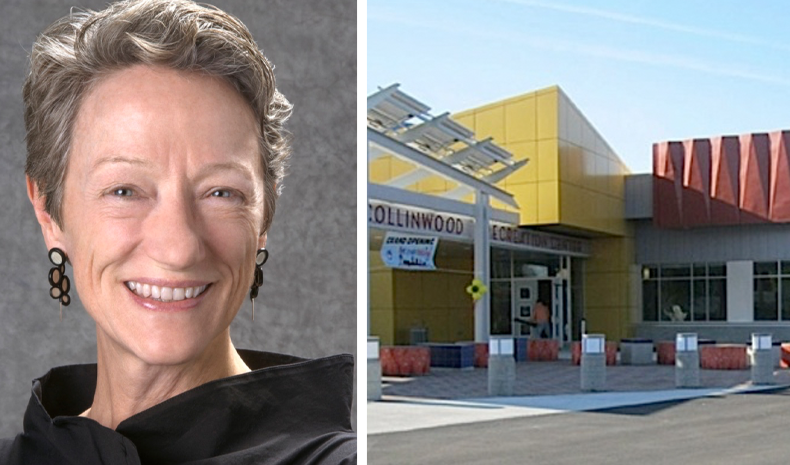 Image Source - design.upenn.edu | gcbl.org
Ellen Dunham-Jones
Professor Ellen Dunham-Jones received her Master of Architecture degree from Princeton University in 1983. She is currently the director of the Urban Design program at Georgia Tech.
Dunham-Jones is our second spotlighted architect devoted to the principles of New Urbanism. Like Elizabeth Plater-Zyberk, Dunham-Jones is dedicated to the promotion of healthy and sustainable urban spaces.
Dunham-Jones is widely recognized for retrofitting former retail and office spaces into sustainable, equitable, healthy living spaces. Her two books on the topic, written with June Williamson, examine how such retrofits succeed and bring additional benefits, including improved public health and energy resilience.

Image Source - cdnassets.hw.net | architecture.org
Carol Ross Barney
Carol Ross Barney is passionate about infrastructure and Chicago. Marrying the two is her city-defining Chicago Riverwalk, a project that has brought people and recreation back to a once sour, polluted public space.
Ross-Barney has built her career on building Chicago for everyone. The same ethos that drew her to the Peace Corps fresh out of college drives her to create and reinvent public buildings. In 2005 she became the first woman to design a federal building, rebuilding the Oklahoma City Federal Building.
The recipient of countless awards and honors, Ross-Barney helped found Chicago Women in Architecture and served as its first president in the early 1970s. Her legacy of public works can be seen throughout Chicago, from the Riverwalk to the Lincoln Park Zoo Visitor Center to her four Chicago Transit Authority stations.

Image Source - zaha-hadid.com | britannica.com
Zaha Hadid
Zaha Hadid was born in 1950 in Iraq and became the first woman to be awarded the prestigious Pritzker Architecture Award. The 2004 achievement recognized her full body of work.
Hadid gained fame as part of the deconstructivist movement, creating geometric, fragmented designs that were often too cutting edge to be built. The designs themselves became pieces of art, beautifully detailed paintings of buildings that would never be.
Not all of Hadid's designs remained on paper. Her sharply geometric and dynamic design was used for the Vitra Fire Station and in an exhibition space in Germany and the Mind Zone exhibition space in London.
Hadid created designs for buildings all over the world and garnered international praise for her avant-garde style. In 2014 she became the first woman to receive the London Design Museum's Design of the Year, and in 2016 the first woman awarded the Royal Gold Medal by the Royal Institute of British Architects.

Image Source- studiogang.com | studiogang.com
Jeanne Gang
Author and practicing architect Professor Jeanne Gang teaches at the Harvard Graduate School of Design. She is at the forefront of sustainability and the use of recycled resources.
Perhaps best known for the Aqua Tower in Chicago, with its distinctive curved balconies, Gang is dedicated to ecological and environmentally sustainable design. Her work includes projects ranging from homes and educational buildings to outdoor structures in public spaces.
Gang was the 2011 recipient of a MacArthur Foundation genius grant and continues to inspire architects worldwide with her sustainable designs.

Image Source - wikiart.org | digs.net
Maya Lin
Educated at Harvard University in both architecture and sculpture, Maya Lin is best known to the public as the college student who in 1981 designed the Vietnam Veteran's Memorial in Washington, D.C.. Mired in controversy over its modern aesthetic, Lin's design became a groundbreaking, emotional gathering spot for veterans and their families.
Not wanting to be defined by that heady experience, Lin went on to create sculptural installations showcasing natural features and expressing her environmental roots.
In addition to her vast sculptural catalog, Lin's achievements include several buildings designed with a focus on sustainability. A documentary based on her life and work won an Academy Award in 1995, and Lin has been awarded both the National Medal of Arts (2009) and the Presidential Medal of Freedom (2016).
The accomplishments of these groundbreaking women in architecture are vast and varied. Together they represent an astounding degree of achievement in the field, and we are delighted to celebrate their work.
--
Rachel Kuchle
BIMsmith is a free cloud platform for architects, designers, and building professionals to research, select, and download building product data. Search, discover, compare, and download Revit families on BIMsmith Market or build complete, data-rich Revit wall, floor, ceiling, and roof systems faster with BIMsmith Forge.