The boutique Museum Hotel is located in a 19th-century historic building that has been granted a status of cultural heritage in the country of Georgia. It was the historical residence of the old noble family Orbeliani, well known in the high society of old Georgia.
Back in those days, the Orbeliani family used to host delegations, aristocrats, famous writers and public figures with special warmth and respect for dinner and tea.
Project Name: Reconstruction/ Restoration
Location: Tbilisi, Georgia
Architecture Firm: Artytechs
Lead Architect: Daduna Shatashvili
Other Architects: Lasha Dolidze, Nika Malazonia, Natia Cheishvili, Lasha Khulordava, Luka Khvibliani
Built Area: 3287 m2
Building Type: Hotel
Completion Year: 2016
The architecture of Museum Hotel is unique. It is distinguished by its intimate atmosphere, idiosyncratic style, always upscale and combining historic details of the 19th century with chic elegance. The ambience of the hotel is quaint and homey and conveys a progressively forward style with fastidious décor.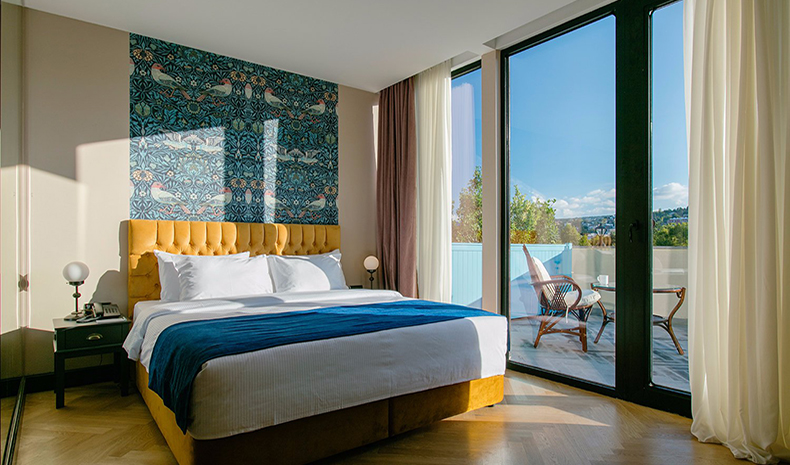 It was a complex building to reconstruct, rebuilt and tailor to modern requirements while keeping most of the details intact and preserved. As a result of the reconstruction, the building maintained an authentic look with its famous balconies, rails, and ornaments.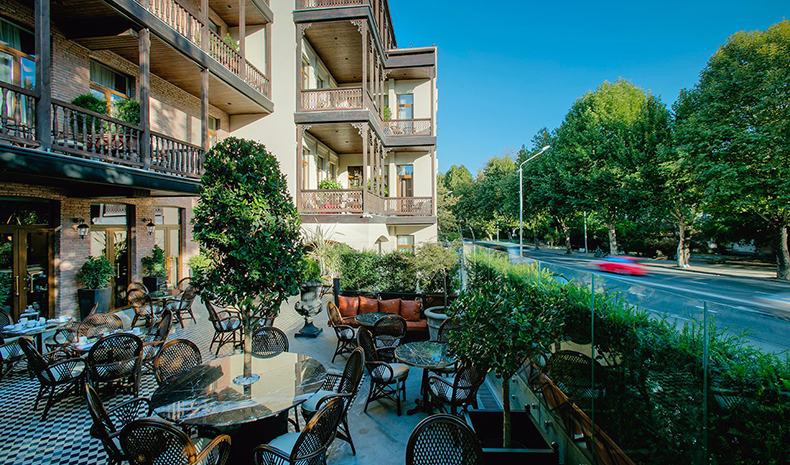 On the last floor, the architects arranged vitrage spaces with glass roofing. The monument acquired modern elements, but due to the small dimensions of the spacious area, its authentically dominant appearance was preserved.
Hotel Museum conveys the spirit of what may be considered Georgian art. Its conceptual style creates a cozy and comfortable atmosphere to enjoy what is "displayed" within its premises. As every decent museum should, it is a perfect place to embrace the local culture, history and the famous Georgian hospitality.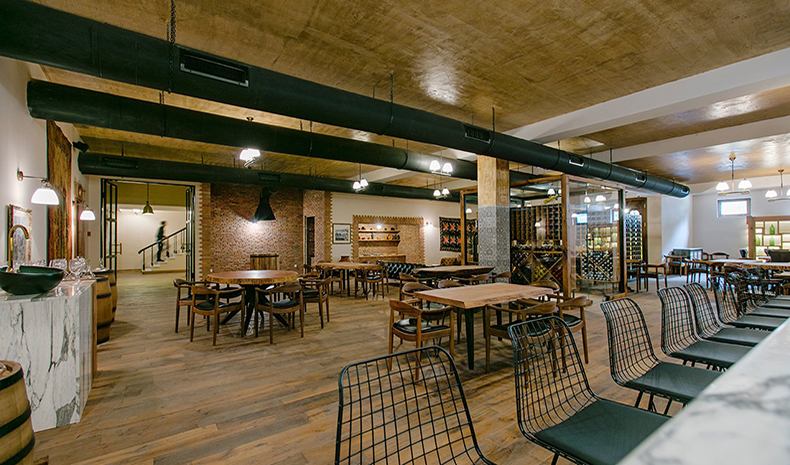 The building is located in the heart of Tbilisi, just 100m from the Famous Dry Bridge Flea Market and in walking distance from Rustaveli Avenue, Narikala Fortress and the ancient Sulphur baths. Museum Hotel combines 46 rooms, 2 food units, and a conference room. This project was one of the most difficult and successful results of cultural heritage reconstruction projects in Georgia.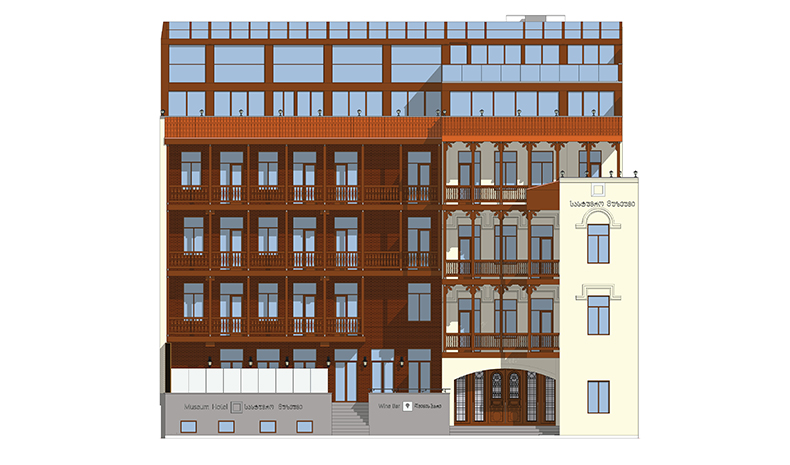 To learn more about this project or view other projects by Artytechs, click here.
--
BIMsmith is a free cloud platform for architects, designers, and building professionals to research, select, and download building product data. Search, discover, compare, and download free Revit families on BIMsmith Market, or build complete, data-rich Revit wall, floor, ceiling, and roof systems faster with BIMsmith Forge.