Client: Lucas Furniture
Architect: Wilson Mason Architecture and Interior Design
Location: Aylesbury, England
Architecture Team: Wilson Mason
Year: 2020
Wilson Mason Completes New Flagship Outlet for Lucas Furniture
Wilson Mason's latest completed project delivers a new flagship outlet for Lucas Furniture. The store is located adjacent to the Aylesbury Vale train station with links into London Marylebone.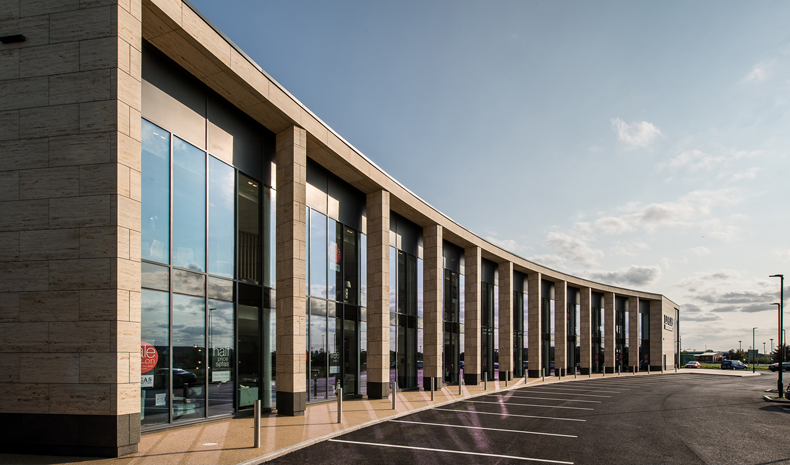 The bespoke showroom provides a new destination store for Aylesbury, complete with a coffee shop, and extensive external landscaping with parking facilities. The project embraces a contemporary, timeless design with a strong, recognizable identity for Lucas Furniture. In addition to the showroom, the site includes a distribution center, adding to the dynamic mix of commercial activity for the master-planned site.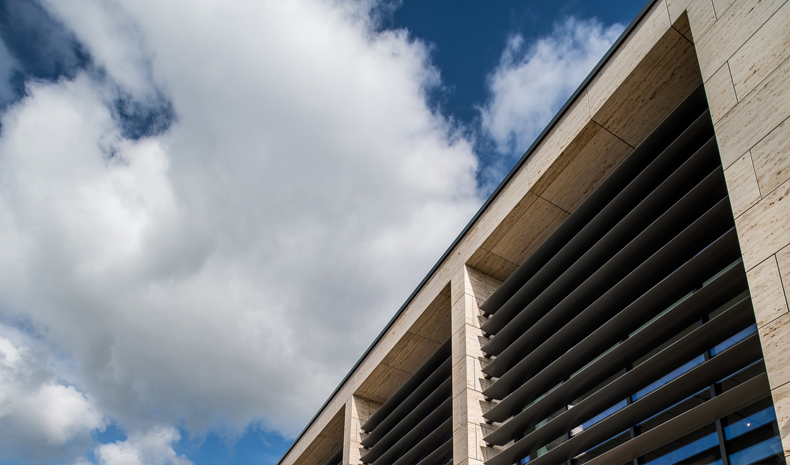 Sustainability and limiting environmental impact have guided much of the design. The building envelope, site layout, and form maximize daylight for the store interior and support low energy passive environmental strategies. The spacious interior has also been designed to enhance the customer's retail experience. The materials for the outlet reflect the heritage and high-quality products associated with the furniture store, creating an attractive development with fine detailing.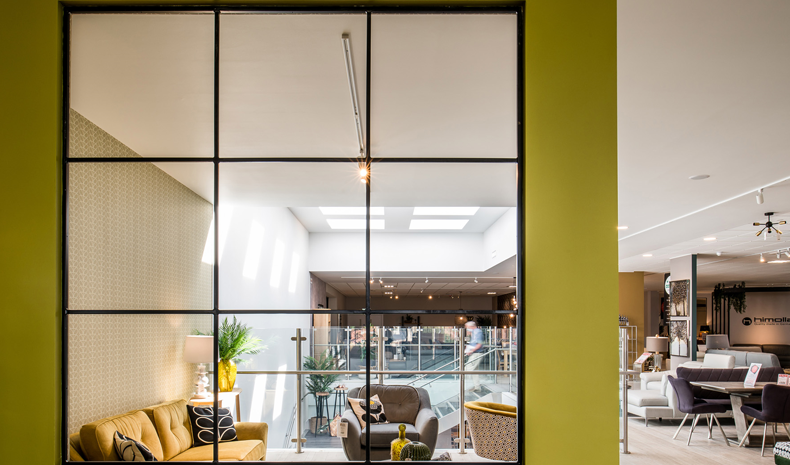 In addition to the carefully selected detailing and orientation of the building to conserve energy, photovoltaic panels are incorporated at roof level to generate energy for use within the building. The energy generated on-site by these panels will limit the long-term environmental impact of the development.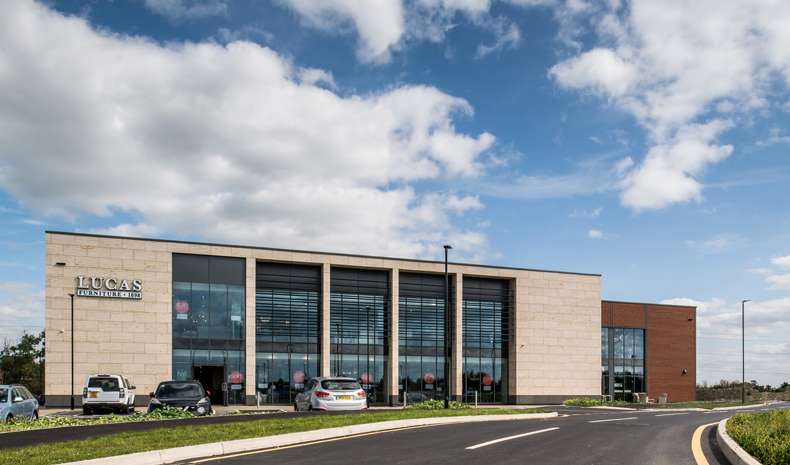 Wilson Mason developed a design which adapts the recent movement towards experiential leisure-led retail. A key focus was to attract customers to visit the store over ordering online, as well as increasing the amount of time customers spend in store, by creating a brand universe retail and leisure hybrid site.
About Wilson Mason LLP
Wilson Mason LLP is a multidisciplinary practice with expertise in the fields of architecture, interior design, master planning, 3D Modelling, and Principal Designer services. Founded in the 1920s, Wilson Mason currently has offices covering the UK, combining expertise to produce exceptional spaces and environments in all major sectors; including leisure, heritage, retail, hospitality, healthcare, education, and workplace.
To learn more about this project or view other projects by Wilson Mason, visit Wilson Mason.