The 2022 BIMsmith Winter Wonderland Holiday Revit Family Competition has officially come to a close.
This year's competition was full of submissions that reflect the fun, creativity, and talent of the BIMsmith community. On behalf of the entire team at BIMsmith, we thank everyone who participated.
Our judges had a tremendous time reviewing all of the entries, and although it was a difficult decision, they eventually arrived at a consensus for this year's ten semifinalists. These semifinalists will be narrowed down by our judging panel to three winners (1st, 2nd, and 3rd Place). These final winners will be announced on Thursday, January 12, 2022. All semifinalists will also have the opportunity to have their Revit families posted on BIMsmith Market for public download.
Congratulations to all the participants represented by these entries, and good luck in the final round of the 2022 BIMsmith Winter Wonderland competition!
Christmas Stars
Creator: Petar Penchav
Company: All 1 Studio
Petar Penchav created a fully parametric Christmas Star that could be used as a top of your Christmas tree, create your custom Christmas wreath, or as a single decoration element.
Snowman
Creator: Robin Deurloo
Company: Robin Deurloo - Building Modeling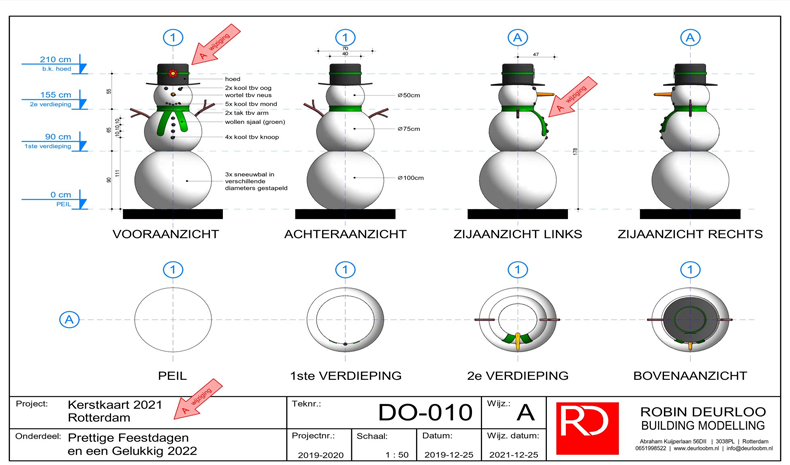 Using inspiration from a 2021 Christmas card, Robin Deurloo created this snowman using technical drawings. Robin describes it as "nothing too technical, but a fun little project."
Parametric Gifts
Creator: Philip Chan
Company: SmithGroup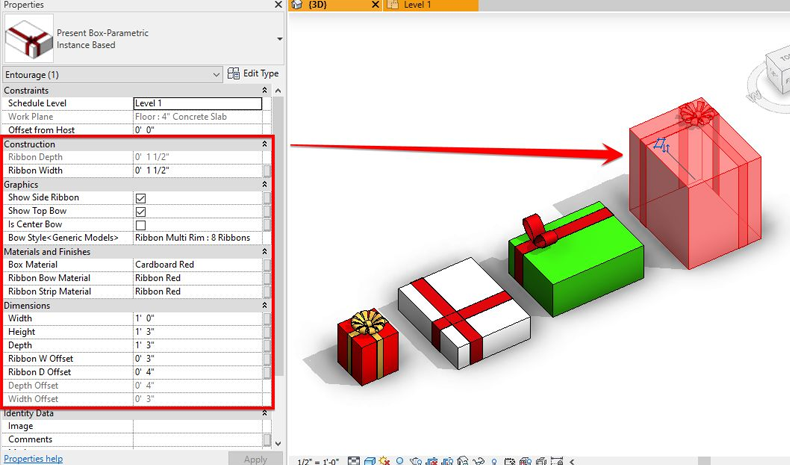 This may just look like your typical set of Christmas gifts, but Philip Chan has taken gifts to a whole new level. This Revit super family is a workplane-based family that has all the instance parameters needed to change the overall size, and one can even alter the location of the ribbon.
Stained Glass Window
Creator: Simon Yew
Company: VIA Architecture
Following up on his previous year's entries, Simon Yew created this beautiful stained-glass nativity scene to help celebrate the birth of Christ. The family merges classical Architecture with a little modern look. The set includes the Holy Family, Manger background scene, and the Star of Bethlehem.
Wrapping Family
Creator: Julian Wandzilak
Company: W7k
As the winner of last year's competition, Julian Wandzilak wanted to explore the idea of creating a changeable family. Julian decided to make a simple wrapping family with a limited number of parameters (W, H, D, T, Materials) and animate it with a "time" parameter.
Buddy the Elf's Breakfast Pasta
Creator: John Pierson
Company: Parallax Team
After working on this recipe for a while, and finally perfecting it, John Pierson created the infamous Buddy the Elf's Breakfast Pasta. Of course, this delicious pasta cannot be complete without extra, and we mean EXTRA, maple syrup.
Christmas Forest
Creator: Dariel Rey Garcia
Company: Emproy 2
Dariel Rey Garcia didn't want the Christmas Tree to be the center of the celebration, but rather celebrated in a family in the forest, creating this Christmas forest.
Christmas Piñata
Creator: Tamara C.
Company: Ware Malcomb
Inspired by a favorite Mexican Christmas tradition, Tamara created this single parametric piñata Revit family. There is no limit to how big you can make the body, cones, or tassels. For extra variety, you can choose between the traditional 7 points, or the common 5 or 9.
Christmas Tree Caber Toss
Creator: Nick Dodge
Company: Ratio Design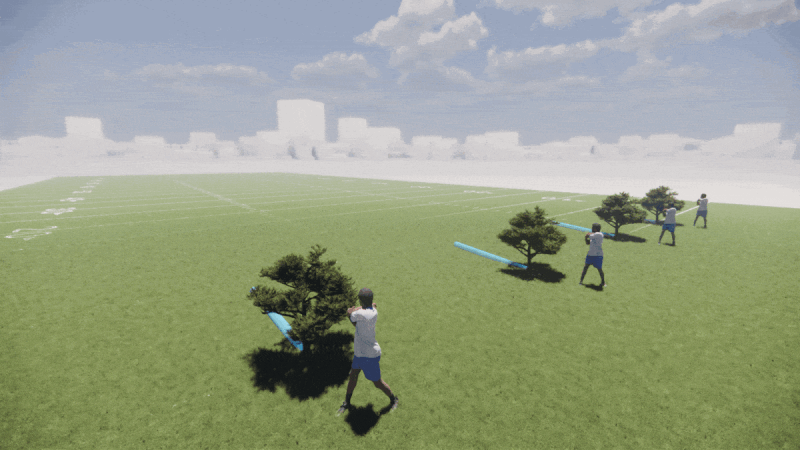 As Christmas comes to a close, you somehow need to get rid of that Christmas Tree! Nick Dodge may have found the perfect answer with a Christmas Tree Caber Toss, a competition in a single family. This Revit family combines your Classic Scottish games with your need to get rid of the Christmas Tree. You may just want to be careful about how hard you toss it, it might spontaneously combust.
Sam, the Snowman
Creator: John Marlow
Company: Parallax Team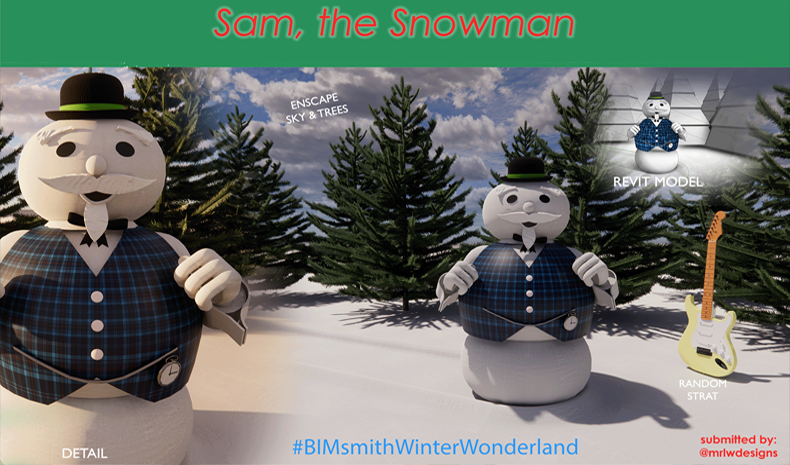 You might recognize this fellow from Rudolph the Red-Nosed Reindeer, but to others, he's just a classy old gent that usually shows up around this time of year.
Winners to Be Announced January 12
Congratulations are in order to every one of the ten semifinalists! The top three prizes will be determined this week by the judging panel and will be officially awarded on Wednesday, January 12, 2022.
1st Place - $500 Amazon Gift Card
2nd Place - $350 Amazon Gift Card
3rd Place - $150 Amazon Gift Card
BIMsmith is a free cloud platform for architects, designers, and building professionals to research, select, and download building product data. Search, discover, compare, and download free Revit families on BIMsmith Market, or build complete, data-rich Revit wall, floor, ceiling, and roof systems faster with BIMsmith Forge.