This spiritual center and plaza, designed by Ahmad Saffar of Saffar Studio, aims to capture the history and tradition of traditional worship while also meeting the needs of a modern cultural landscape.
Project Name: Golshahr Mosque and Plaza
Location: Golshahr, Alborz, Iran
Architect: Ahmad Saffar
Design Team: Marzieh Estedadi, Navid Shokravi, Bahar Mesbah, Niloofar Oji, Ghazaleh Eydi, Niloofar Zaker Vafaei, Elaheh Azarakhsh
Materials: Brick, Concrete
Site Area: 22,160 m2
Building Type: Public, cultural
Date of Design: 2018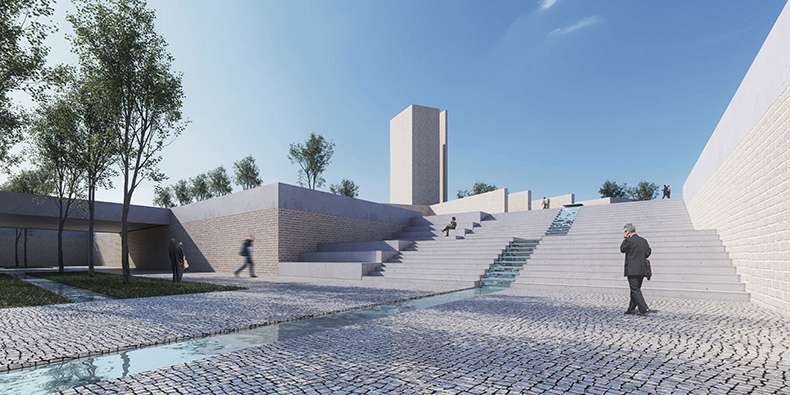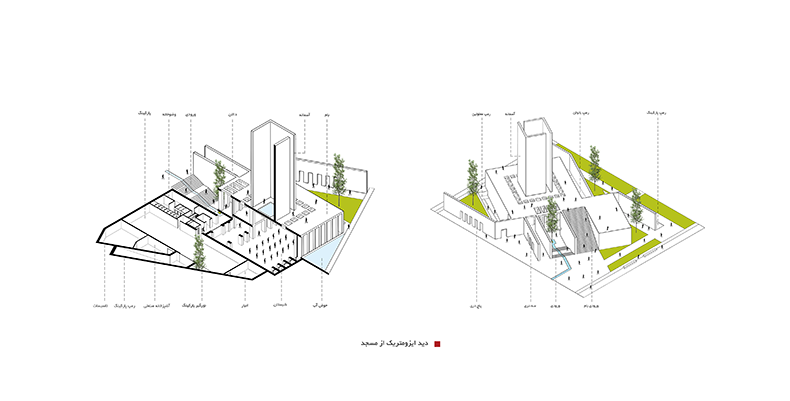 The project pays close attention to the specific technical and cultural processes specific to the spiritual centers of its culture, such as a central courtyard/Persian garden.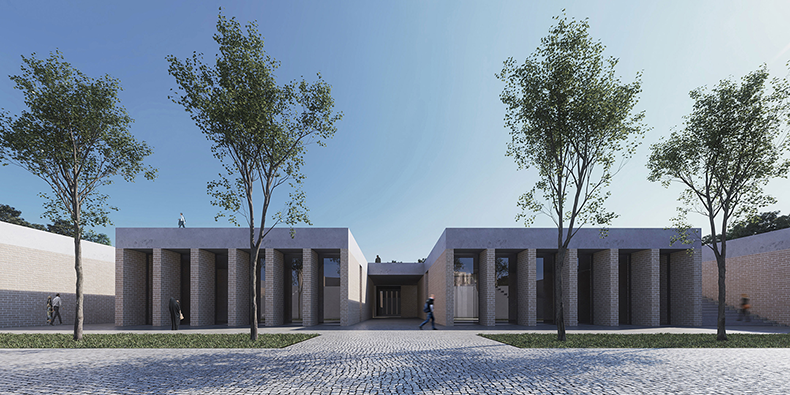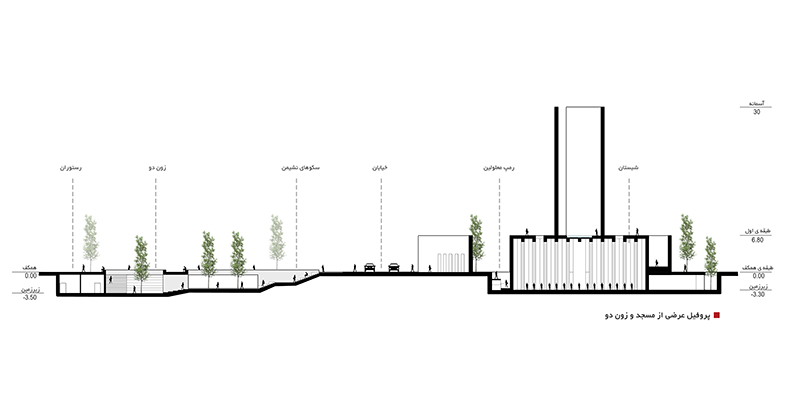 It also pays special attention to the power of space and invoking a sense of belonging, characteristic to much of Iranian architecture.
Emerging as a champion of urbanism and sustainability through its minimal design, the Golshahr project focuses on providing a space that draws its energy not from the earth, but from the people whose paths intersect there.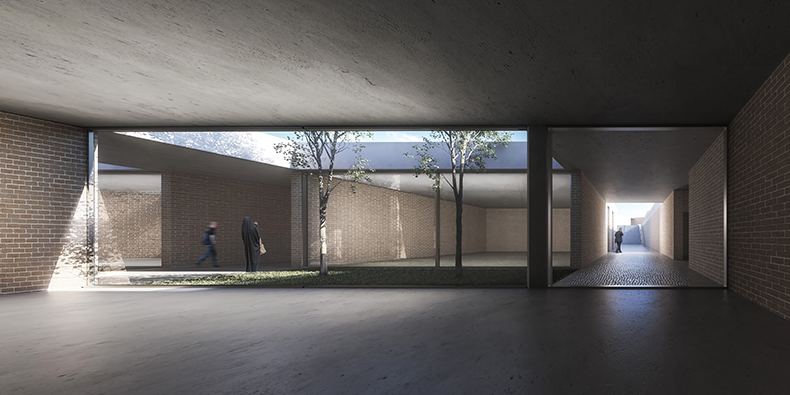 The project design embodies a series of paradoxical themes, including introversion/extroversion, accessibility/confidentiality, unity/diversity, and order/chaos, in ways that perhaps appropriately befit a house of worship that thrives as an anchor at the intersection of a varied and unpredictable world.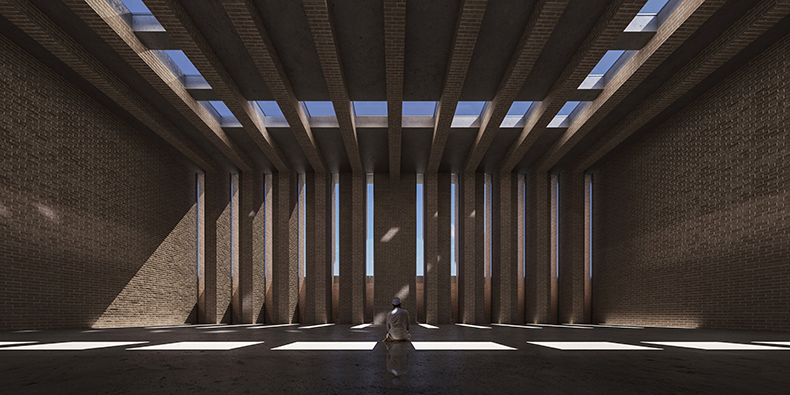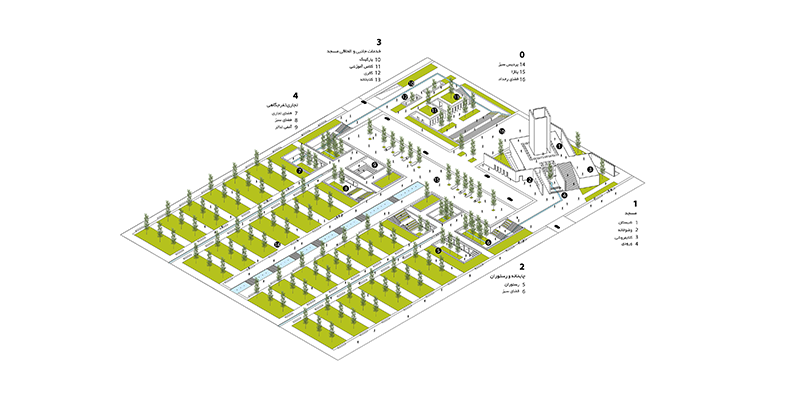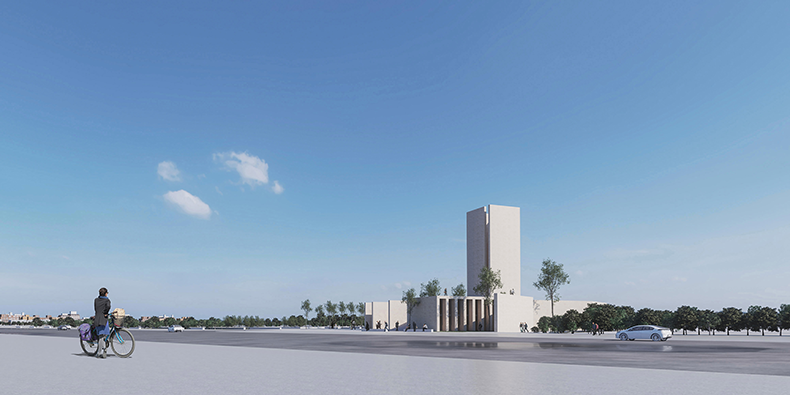 Learn more about the Golshahr Mosque and Plaza at Saffar Studio.
--
BIMsmith is a free cloud platform for architects, designers, and building professionals to research, select, and download building product data. Search, discover, compare, and download free Revit families on BIMsmith Market, or build complete, data-rich Revit wall, floor, ceiling, and roof systems faster with BIMsmith Forge.