After two years without an in-person convention, the A'22 Conference on Architecture had plenty to promise architects, speakers, and exhibitors alike. As the conference expo hall opened on Thursday, June 23, there was a tangible feeling of energy and enthusiasm throughout the crowd.
Throughout the three-day conference, attendees had the opportunity to hear from some of the biggest names in the architecture and design world through classes, seminars, and other events. Visitors also got to experience one-of-a-kind Chicago architecture tours led by fellow architects, as well as one special closing keynote speaker: President Barack Obama.
The BIMsmith Team attended A'22, spoke with architects from around the USA, and got an up-close look at the most talked-about issues in our industry today.
Opening Keynote with New AIA CEO Lakisha Woods
New AIA Executive Vice President and CEO Lakisha Woods kicked off the conference Wednesday morning with an interview-style keynote with Madame Architect's Julia Gamolina about how "her success is based on their success."
Photo Courtesy: AIA
Woods stepped into office in early 2022 and has spent most of her time talking with AIA members about what they think AIA's priority should be and determining opportunities for growth from there.
"I've always been seen as a change agent. A change agent is required if we're trying to make those steps to move the organization forward." Lakisha Woods
With her background in association management, Woods is aiming to take the AIA to the next step and "put in writing what needs to happen next to impact and change this industry and profession."
Diversity in Architecture
In a panel conversation moderated by Lee Bey, architects Vishaan Chakrabarti, Renée Cheng, and Jeanne Gang discussed how the architecture profession has failed to recognize the lack of diversity in the field. Chakrabarti mentioned that over 50% of architecture students are women; however, many drop out of the profession by the time they are in their forties.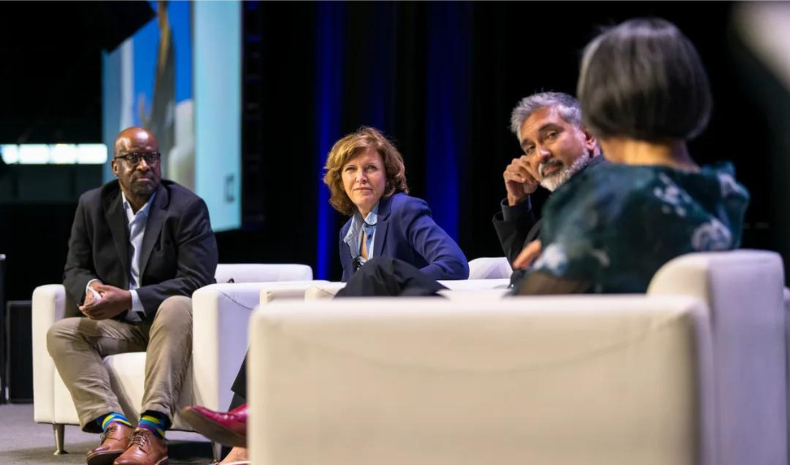 Photo Courtesy: AIA
And it's not just women that are underrepresented in the field: less than 5% of licensed architects are African Americans. Gang cited the many strengths a firm gains by having a diverse set of backgrounds across the racial and economic spectrum, as well as hiring from a widened spectrum of schools.
Cheng called on architects saying that it is their job to make the profession known and accessible to all. Panelists agreed that this will help the architecture field be a more diverse place, improve the culture, and benefit the industry in both the short and long terms.
AIA Sample Gallery Powered by Swatchbox
The AIA and Swatchbox partnered to provide attendees with the AIA Sample Gallery Powered by Swatchbox. (BIMsmith and Swatchbox are sister brands, both working to make architects' lives easier through BIM and samples.)
The Sample Gallery brought over 300 building product samples from 30 different manufacturers around the expo hall to one central destination.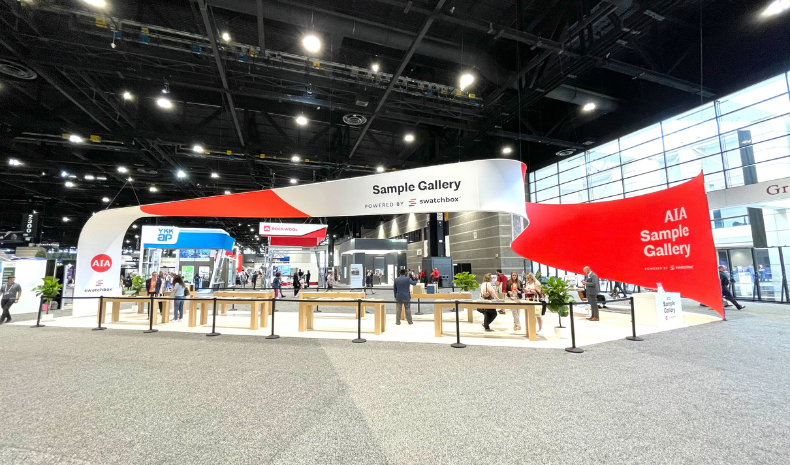 Architects were able to order free samples as they walked through the experience and have them delivered to their doorstep after the show.
Swatchbox also announced the launch of the Swatchbox mobile app for iOS. The mobile app provides access to the thousands of material samples on Swatchbox that are available for free request by architects.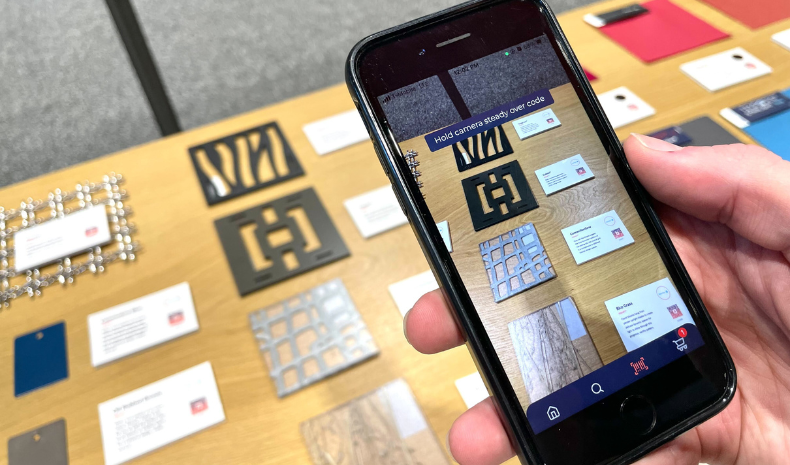 Closing Keynote from President Barack Obama
Structured as a conversation with AIA president Dan Hart, former United States President Barack Obama spoke about some of the challenges architects face during this year's closing keynote:
• Social inequity from inhumane public housing projects
• Sprawl in America and bringing sustainability into every project
• An architect's value should not be dependent on their status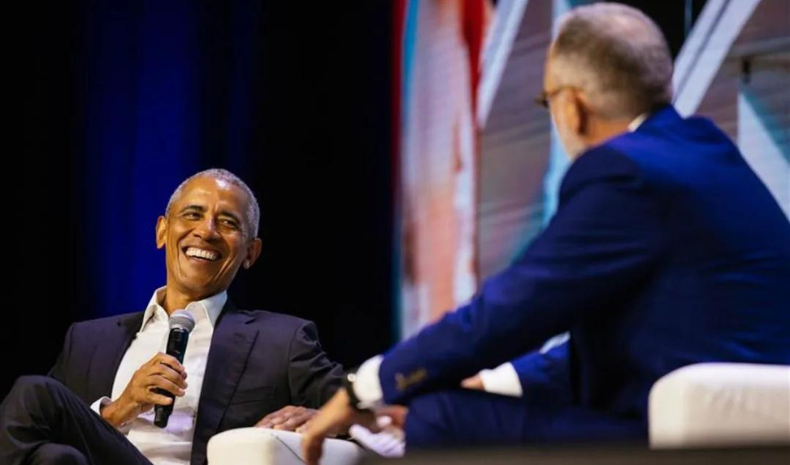 Photo Courtesy: AIA
While in Chicago, President Obama also visited the construction site for his Presidential Center in Jackson Park. The center will include an extension of the Chicago Public Library system, a museum, and several indoor and outdoor gathering places for the surrounding communities to enjoy. You can follow the project's progress and other updates about the area here.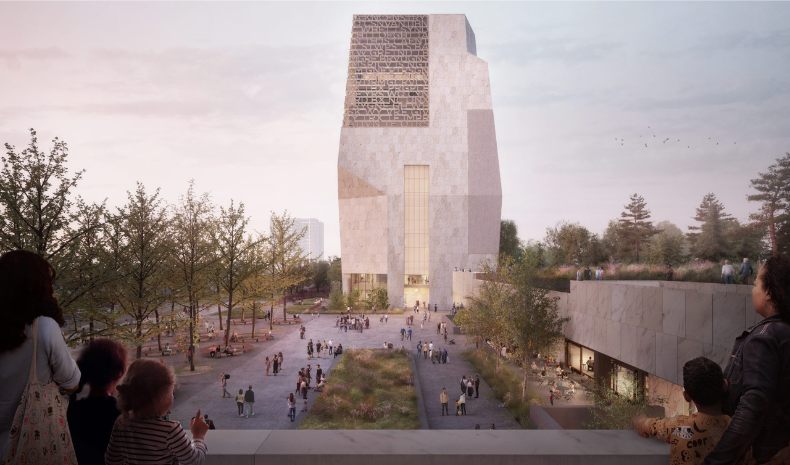 Photo Courtesy: obama.org
President Obama's goal for the project is to tie the city together with "a laboratory and university for social change" that will bring young people together and drive the economy in a disinvested part of the city.
Didn't Catch BIMsmith at A'22? Here's What You Missed
BIMsmith was back for yet another year of AIA - this time partnering with the Sustainable Minds Transparency Catalog, the cloud provider of environmental and material ingredient product transparency data.
The partnership equips architects and other building professionals to reliably access the most up-to-date product data throughout each phase of their workflow.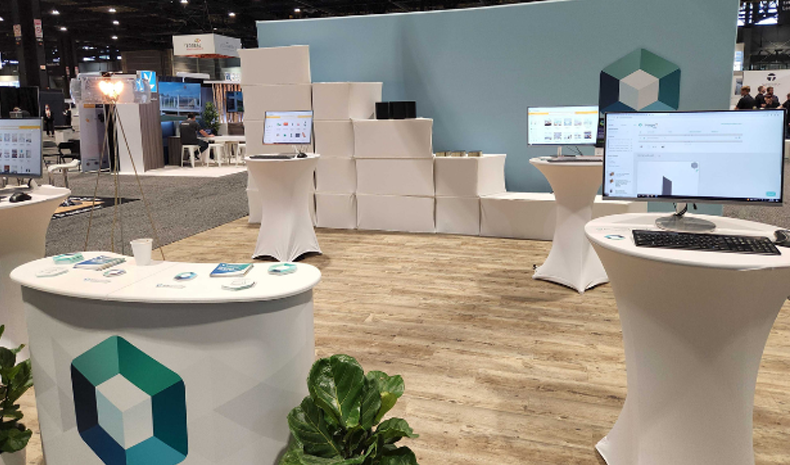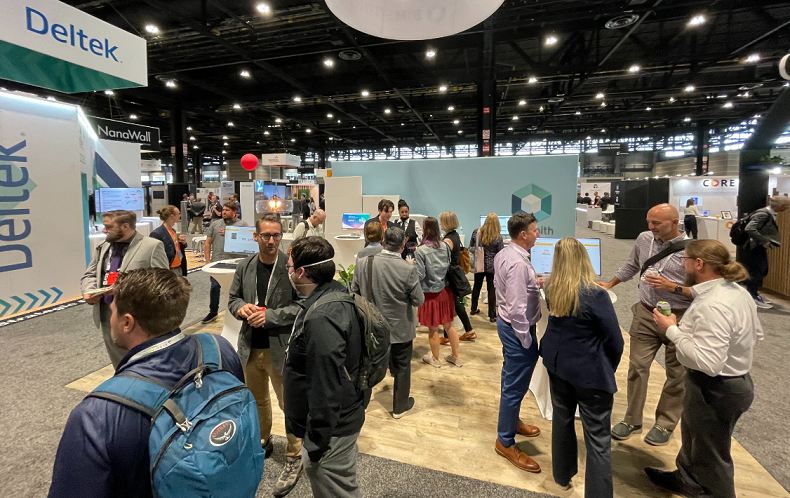 BIMsmith also brought the party with a BIMsmith "kegway" surfing the showroom floor, BIM vs. Specs (BIMsmith vs. MasterSpec) bags tournament, and music at the BIMsmith booth Thursday evening.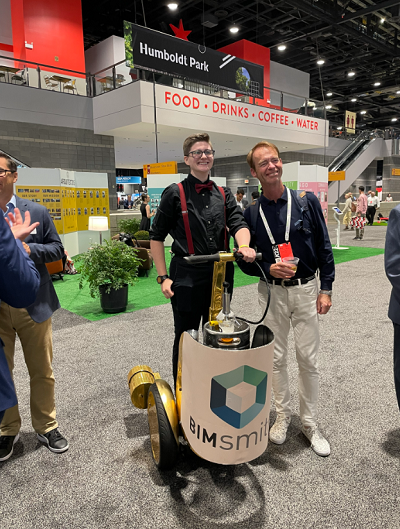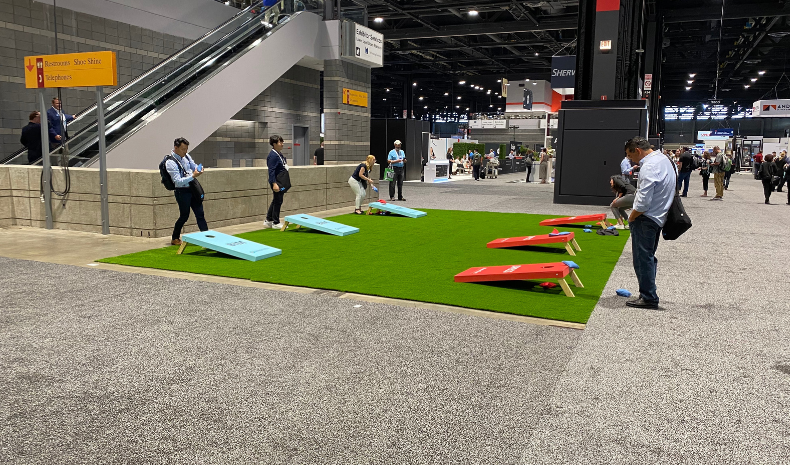 Missed the action this year? Find BIMsmith, the AIA Sample Gallery Powered by Swatchbox, and more at A'23 next June in San Francisco.
--
BIMsmith is a free cloud platform for architects, designers, and building professionals to research, select, and download building product data. Search, discover, compare, and download free Revit families on BIMsmith Market, or build complete, data-rich Revit wall, floor, ceiling, and roof systems faster with BIMsmith Forge.