Google recently opened a new office in Bay View, making it the first major campus designed by Google. Previously, most of Google's office buildings were inherited or leased, but Bay View marks a rare opportunity for Google to provide something specifically for its workers.
Building Features
The 1.1 million-square-foot campus is located on the NASA Ames property and will house 4,000 employees between its two buildings.
The exterior roofing uses swooping canopies clad with large glass shingles that generate solar energy to power the facility. The shingles are layered in a pattern the company calls "dragonscale" solar skin.
Photo Courtesy: Google
As for the interior, the campus includes biophilic design features like natural light, outdoor views, and greenery to improve the health and wellbeing of employees.
Building products like carpet tiles, paint, piping, furniture, and plywood were evaluated using the Living Building Challenge Red List to ensure the office provided the healthiest environment possible.
Photo Courtesy: Google
Throughout the building, workers can find theme areas or "districts" like "Turkey Terrace" and "Campfire Corner," which has meeting rooms designed to look like tents.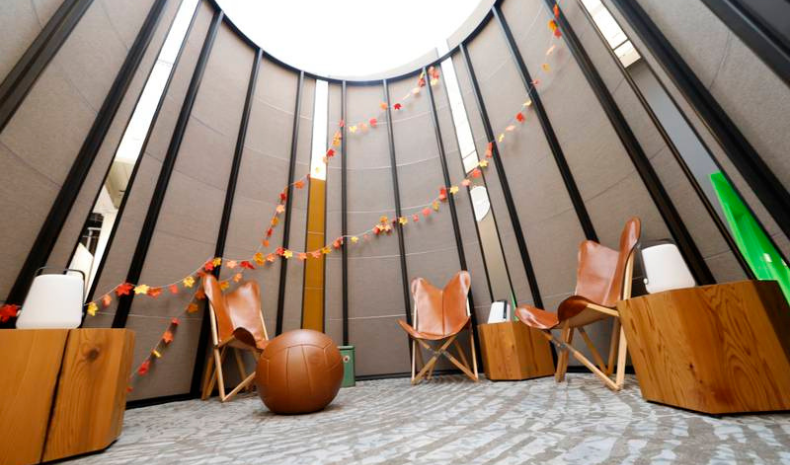 Photo Courtesy: Google
Designed For a Hybrid Work Environment
To provide balance for hybrid workers, the first floor is a space for "intentional collaboration" with colleagues - which can be difficult to achieve at home.
The second floor is known to be more of a traditional office setting with a quiet environment and fewer distractions. Even then there are no walls, cubicles, or corner offices.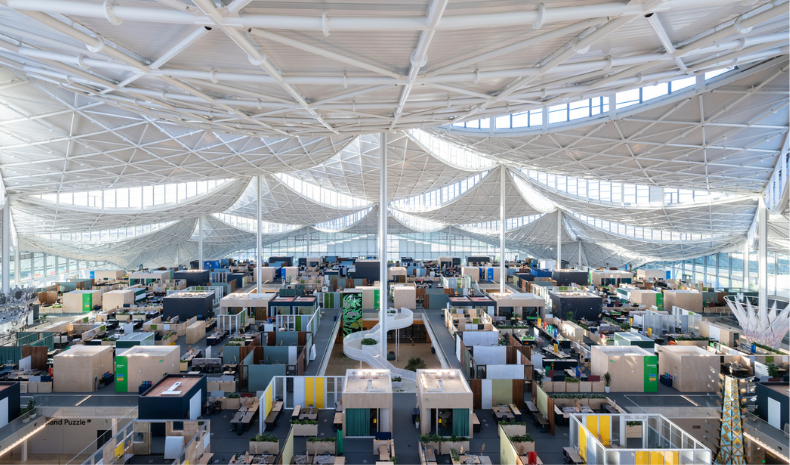 Photo Courtesy: Google
Team-focused work was another aspect that was accounted for by Google designers. The floor plan, desks, and furniture are all moveable and interchangeable with both group desks and enclosed booths.
More Than An Office
The Bay View campus sits on 42 acres of property, with much of it remaining as open space. The surrounding area includes marshes, meadows, and woodland - which are designed to reestablish native landscapes and rehabilitate Bay Area wetlands.
A large parking garage sits north of the office along with multiple buildings with suites that can house up to 220 people staying for a long period of time.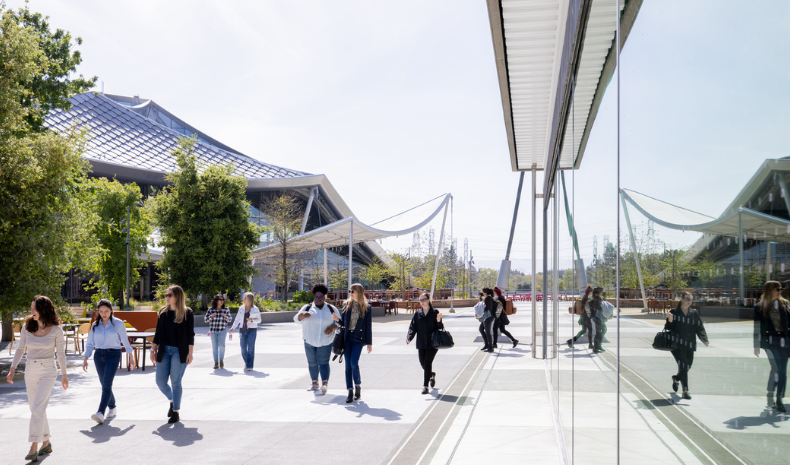 Photo Courtesy: ArchDaily
Bay View is just one of three campuses set to open in the Mountain View area. The 595,000 square-foot Charleston East campus is expected to open in 2023. The Charleston East campus will hold up to 2,700 employees.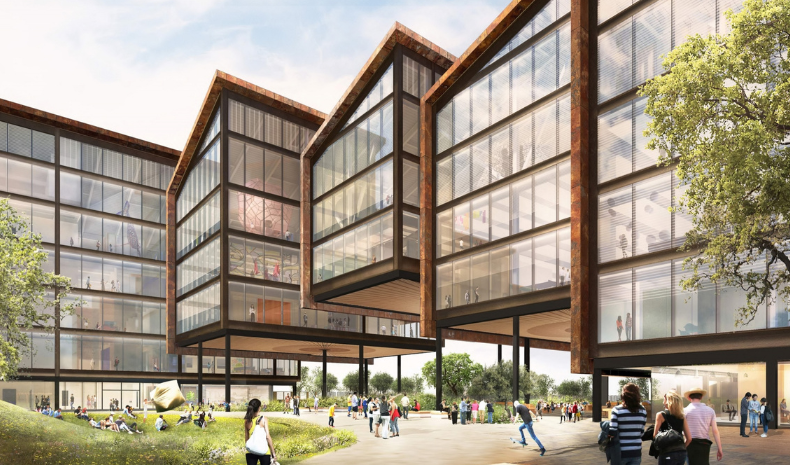 Photo Courtesy: Google
Mountain View City Council also approved the Google Landings project in 2020 - which will be one of Mountain View's largest projects ever.
The company will invest nearly $10 million in offices and data centers in 2022 alone.
--
Rachel Mueller
BIMsmith is a free cloud platform for architects, designers, and building professionals to research, select, and download building product data. Search, discover, compare, and download free Revit families on BIMsmith Market, or build complete, data-rich Revit wall, floor, ceiling, and roof systems faster with BIMsmith Forge.