"Design is defined by light and shade, and appropriate lighting is enormously important."
– Albert Hadley
Lighting is important.
In fact, one could argue that lighting selection can impact overall project outcomes more than any other element in a design.
Choosing lighting that's too bold can make a design feel tacky. Choosing lighting that's too understated can leave a project feeling dull.
While the ultimate lighting decision is up to you as a designer (or your client), here are a few popular directions to consider as you design your project for 2023 and beyond.
Matte Black Lighting
Matte lighting finishes are quickly outpacing their glossy counterparts due to the versatility of a matte finish. Matte black comes with timelessness and elegance, making it a reliable option to match just about any style from modern farmhouse to ultra-retro.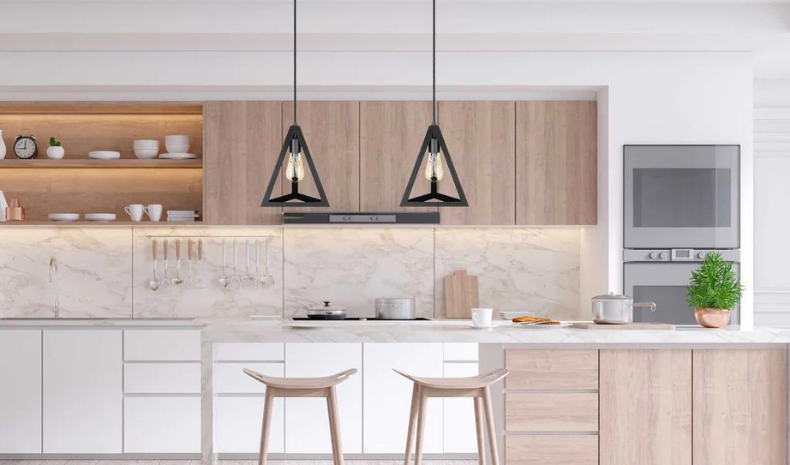 Photo Credit: Directrenosupply
Matte finishes also have a modern appeal and keep both residential and commercial spaces looking up-to-date as the seasons change. As a complement, glossy finishes can serve as accents to bring out the beauty of matte fixtures.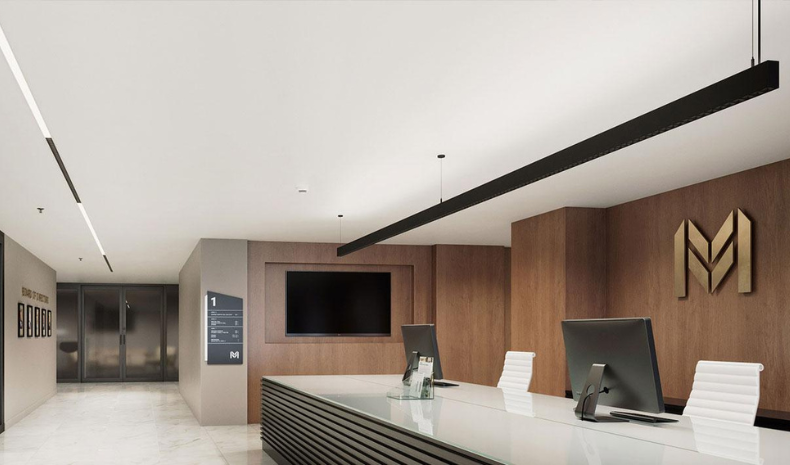 Photo Credit: Focal Point
Layered Lighting
Great for offices, living rooms, or hotel lobbies, multiple sources of light in large rooms can help fill a space and account for a wide variety of uses.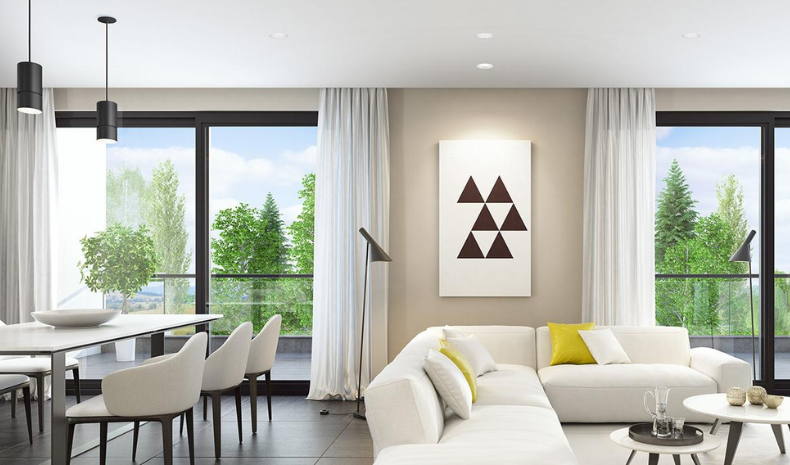 Photo Credit: Focal Point
Try using a chandelier as an accent piece and add in lamps, recessed lighting, wall sconces, and directional lighting to create depth and versatility. Don't forget to add dimmers and multiple controls for each light to empower inhabitants to adjust levels in any environment.
Photo Credit: Focal Point
Linear Lighting
From task lighting to feature lighting, office spaces, shelving areas, and more, linear lighting has an abundance of uses and advantages. Often referred to as strip lighting, this design choice can often be found above kitchen islands, dining room tables, workstations, and lighting on long counters or bookshelves.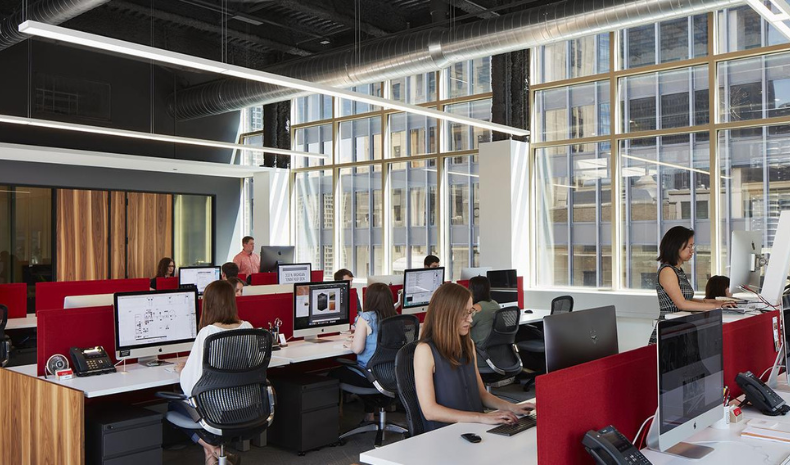 Photo Credit: Focal Point
Of course, pendant lights and chandeliers will still have their place, but the simplified look of linear lights can be a refreshing change of pace.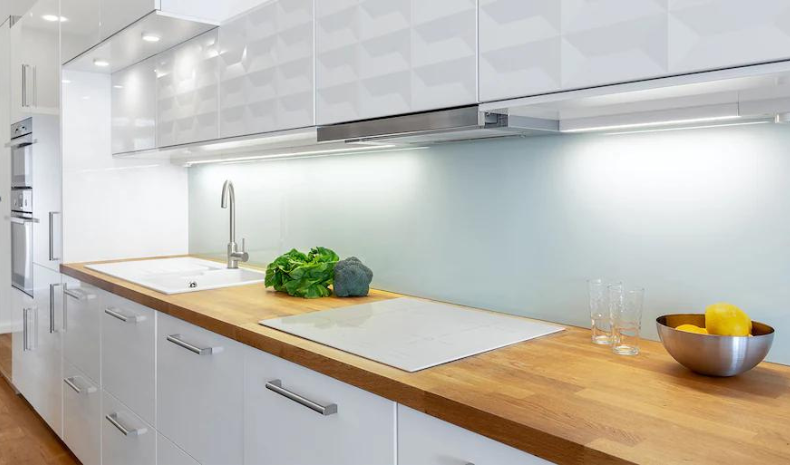 Photo Credit: angi.com
Geometric Lighting
Geometric architectural lighting has gained attention in recent years. These sleek, contemporary pieces not only are able to create talking points for visitors and guests but can even be more functional than a classic pendant light.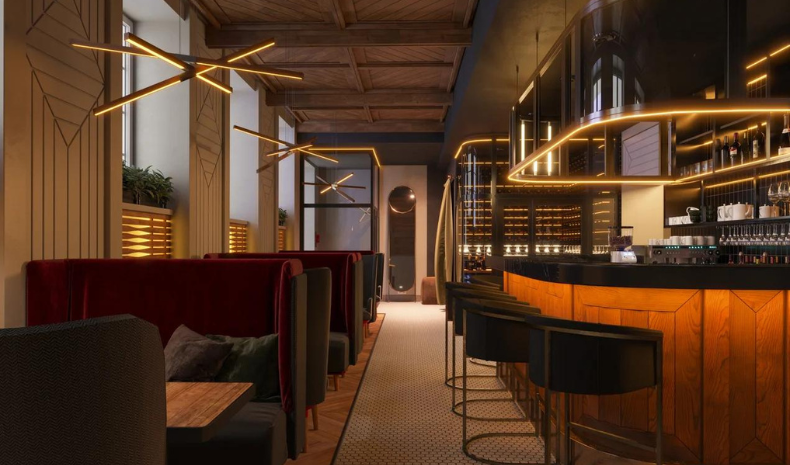 Photo Credit: PureEdge Lighting
The many designs and shapes available with geometric lighting make it simple to find a fixture that lights any room, no matter how obscure it may be. Hexagonal shapes are one of the most popular geometric lighting options as the lines can work to balance each other out and give dimension to the space.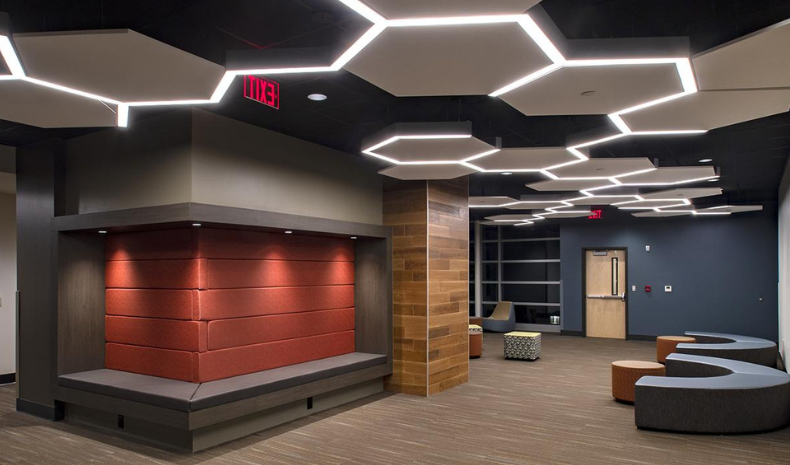 Photo Credit: Focal Point
Brass Lighting
The versatility of brass lighting fixtures is virtually endless. From contemporary to industrial and eclectic, brass can match just about any style with hundreds of designs and create a comforting feel in any room.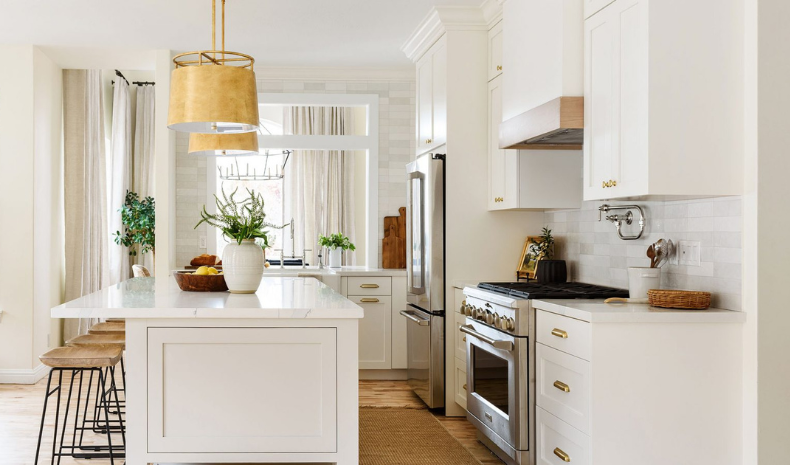 Photo Credit: Studio McGee
When designing with brass, don't be afraid to mix metals. Brass complements nickel, bronze, chrome, and black metals, so try mixing and matching these throughout the space.
Don't forget to consider the texture of the finish. Polished Brass can be striking and glamorous, but too much shine can quickly become outdated, whereas antiqued and matte brass textures can bring out earthy tones and the warmth of a space.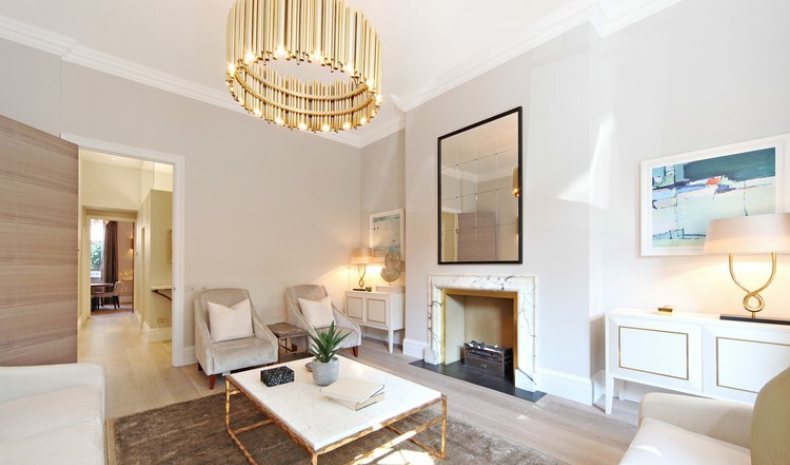 Photo Credit: Home Inspiration Ideas
Feeling inspired?
Check out the largest library of Revit Lighting content on BIMsmith to download lighting Revit families for free for your next project.
BIMsmith is a free cloud platform for architects, designers, and building professionals to research, select, and download building product data. Search, discover, compare, and download free Revit families on BIMsmith Market, or build complete, data-rich Revit wall, floor, ceiling, and roof systems faster with BIMsmith Forge.