If you've experienced severe weather, you know that at any point a situation can go from bad to worse.
As building occupants, we're typically all told the same thing: go inside and seek shelter. But how do we know that the shelter we seek is going to keep us safe? We put a lot of trust in the design and engineering of the structure.
As architects, designing for structural integrity is an essential and expected part of our role. But as severe weather around the world continues to devastate even well-designed structures, how can we ensure that we're choosing the best materials to build our safe-havens?
What type of structures can be designed for impact?
When you're designing specifically to provide a safe shelter against extreme conditions, it's important to know where the space is going to be located. Whether you have an interior safe room, a space within a building, or an entire building will directly influence its construction.
Regardless of where the space is located, you will likely either be building one of two options: a storm shelter or a safe room. Though they may seem synonymous, there is some distinction between them.
What criteria are used to assess storm shelters and safe rooms?
Before you learn the difference between a storm shelter and a safe room, you need to understand the criteria upon which they are judged. The ICC 500 Missile Impact Test was designed by the International Code Council (ICC) in 2008 initially and was most recently updated in 2020.
The ICC 500 provides the minimum requirements regarding the design, construction, and installation of storm shelters built to safeguard its occupants from dangerous winds that are generally associated with tornados, hurricanes, and other high-wind weather events. It is used in many countries and across the United States.
Safe Room vs. Storm Shelter: Key Differences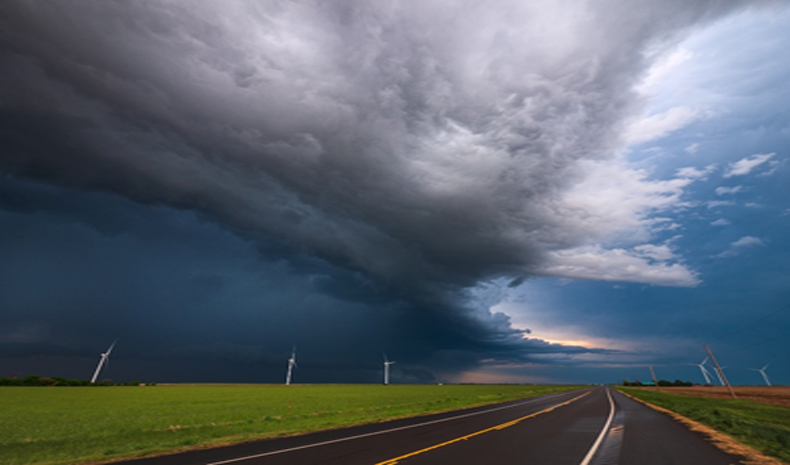 A safe room is distinctly designed and constructed to provide near-absolute life-safety protection for its occupants from extreme wind events. Safe rooms are required to meet or exceed the criteria set forth in ICC 500. This is strictly for grants and funding purposes per FEMA P-361.
Storm shelters, on the other hand, are structures that provide life-safety protection from extreme-wind weather events, as designed and constructed to meet ICC 500 criteria but are not necessarily bound by meeting the criteria of FEMA P-361. These include gymnasiums, cafeterias, community centers, and more to be designed with the safety of large groups in mind.
Building Materials that are ICC 500 Missle Resistant
Now that you're familiar with two of the primary types of secure structures, it's time to start thinking about the materials that will help achieve the appropriate safety rating. Fox Blocks Insulated Concrete Forms (ICFs) with reinforced concrete walls, which are engineered with horizontal rebar design at 16" O.C., are one example of a structural product that has passed the ICC 500 required Missile Impact Test and is FEMA P-361 compliant.
This distinction of products like this provide reassurance for designing and building a safe room or storm shelter. While of course one hopes that a missile impact certification will never be necessary, it is a clear advantage to have confidence in the integrity of the materials in any project.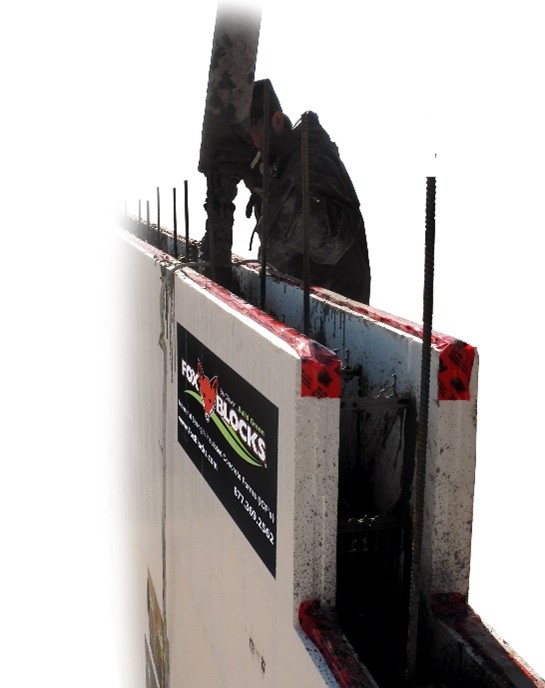 With this basic information in mind, you now have some tools to help you make an informed decision the next time you're designing a structure at risk of experiencing a high-wind weather event.
To learn more about ICC 500 and how Insulated Concrete Forms can help in your project, take a look at the Fox Blocks Integrated Learning Center: Integrated Learning Center | Fox Blocks
--
Sarah Turner
Fox Blocks