Autodesk University 2018 was a blast.
AU is always a great time to meet up with old friends, learn some new tips and tricks, and hear what's on the horizon from just about all the major players in our industry. It's a good time.
It's often hard to make sense of what's fluff and what's genuine progress for the industry - even at AU.
However, AU is not always tech nirvana. Between both the expo floor and different keynotes, there are always a good number of announcements and tools that just don't seem to hit the mark. From vague partnerships to new "collaborative platforms" to some clearly self-serving corporate ideologies, it's often hard to make sense of what's fluff and what's genuine progress for the industry - even at AU.
The difference is a notable one, as attendance at events like Autodesk University isn't cheap and attendees are always eager to find new tools and solutions that make the trip worthwhile.
Here's our hypothesis for why this dichotomy occurs, as well as a few guidelines for how we all can see through the smoke and determine what really matters at events like AU.
The Challenge of Innovating Under Pressure
Whether you're an architect, engineer, contractor, or any other attendee at Autodesk University this year, there were around 100 companies blasting a thousand messages about how they're going to revolutionize your workflow.
And yet, it's probably safe to say that very few, if any, have "revolutionized" anything for you except your skills at grabbing swag without getting scanned by an over-enthusiastic sales rep. (We see you, swag-smugglers.)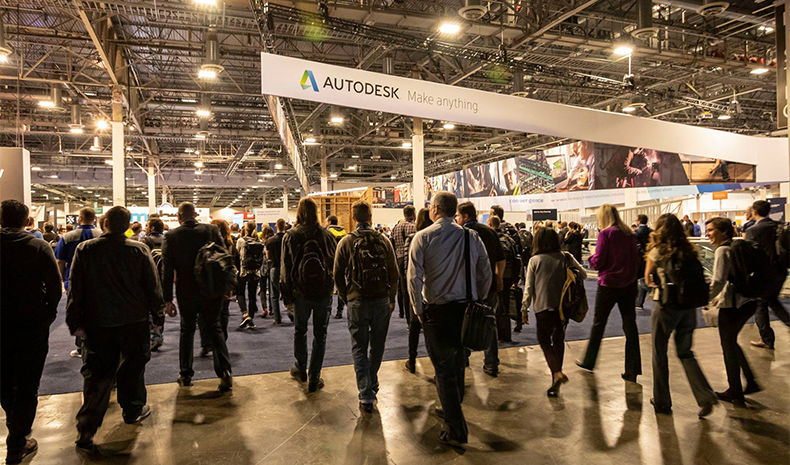 Here's the problem. The burden is on both Autodesk and exhibitors to create value for users. Value exists when (1) a real problem is alleviated or eliminated by (2) a real solution. When companies really get the problem and are able to devise a truly unique solution, real innovation has happened. But when a company (1) doesn't accurately understand the nature of the problem, or (2) doesn't accurately understand how to solve the problem, there's a gap.
That gap is awkward.
It doesn't really do anything, but there are marketing and sales departments that have to sell it, so they're going to try to convince you that it's revolutionary, when it might very well be revolutionarily stupid.
After over a decade of championing BIM in the AEC industry, 98% of your projects are still experiencing cost and schedule overruns. But at least you spent millions of dollars on our technologies... and the next dollar you spend will totally change that. #AU2018 #AU2018

— Nihilist Autodesk University (@AuNihilist) November 14, 2018
These instances of confusing product releases or empty announcements may not be a sign of devious intent so much as an effort to "innovate" in a rush. Deadlines are the worst enemy of creativity.
But this is the real world of business. It's full of pretenders and players, people who just trying to make do with making "anything" and people who are on principle dedicated to making something.
It often becomes clear at gatherings like Autodesk University, particularly when we find our expectations underwhelmed and our needs underrepresented, how many pretenders there really are.
Innovation Requires Revisiting Our Roots
As a company founded on the principle that the best innovators are the ones who have lived and breathed the problems they're solving, we at BIMsmith have to regularly revisit our roots as architects to ensure that the tools we want to develop are the tools that our users actually need.
It's easy to get caught up in the idea that we can "make anything" while forgetting that the most important people to us, our users, don't want "anything." They want the opposite. They want something specific–value–and it's on us to avoid the traps of corporate messaging and actually make something that really matters.
That's why AU is always an amazing experience for the BIMsmith team.
We get to meet users who love our tools and have suggestions to make it even better. We get to introduce our platform to users who are unfamiliar and watch their eyes light up when they realize how it's going to save their team hours and hours of time and effort. It's valuable to them, as they now get to return home with an early Christmas gift to their teams, and it's rejuvenating for us to be reminded that our instincts for building tools that actually matter are still correct.
As self-proclaimed innovators in our industry, many of us need to refocus our sights on real problems, real users, and real solutions – that's what matters.
How to Make the Most of AU 2018
Of course, it would be neither fair nor accurate to completely discredit parties who seem to be missing the mark by making "anything." Every company, Autodesk included, has their ups and downs.
Take, for example, Autodesk's significant acquisition of PlanGrid. Announced just days after AU, the acquisition is a major step - and one that Autodesk almost certainly wishes it could have finalized before AU.
Therefore, when you're trying to digest everything you saw and heard at events like Autodesk University, you probably will be best served by approaching the experience with the following steps (in order of importance):
1. Review and retain your notes from the classes you attended. Your colleagues and fellow users possess a wealth of tactical knowledge, and won't often lead you astray.
2. Follow up on new connections and friendships. The more diverse your network is, the more exposure to new and relevant ideas you'll have throughout the year.
3. Give the tools that seemed interesting to you a shot. But remember that no company – not even Autodesk – is able to dictate the future of making things. That's completely up to you as a user.
No company – not even Autodesk – is able to dictate the future of making things. That's completely up to you as a user.
As a collective, the power is in your hands to take advantage of the tools and processes that work, discard the ones that don't, and flip the bird at the ones that are all talk. (Tweet a picture of it while you're at it, please. Even if it's about us.)
The truth is that real innovation should not require convincing. You'll be able to spot it a mile away because real innovation solves a real problem that you face. If you saw a solution that doesn't seem to meet any of your problems, it's not real innovation. Don't use it, and don't let anyone tell you differently.
So, as all of us who attended Autodesk University 2018 continue to adjust to our ordinary, non-smoking, non-open-bar workplaces, here's the challenge for all of us, whether from a firm, an exhibiting company, or even Autodesk.
Please don't make just anything. Make what matters.
--
Ethan Adams
BIMsmith is a free cloud platform for architects, designers, and building professionals to research, select, and download building product data. Search, discover, compare, and download free Revit families on BIMsmith Market, or build complete, data-rich Revit wall, floor, ceiling, and roof systems faster with BIMsmith Forge.