In Battersea, London, one remarkable feat of engineering just might make you do a double-take as you walk down the street: a transparent swimming pool spans between two apartment buildings ten stories in the air.
The 82-foot long heated pool spans across two flat roofs of the Embassy Gardens' Legacy buildings. The structure was built in Colorado, transported to Texas, and then shipped across the Atlantic on a three-week-long journey. Courtesy of its invisible steel frame, 46 feet of the swimming pool looks as if it is floating in mid-air.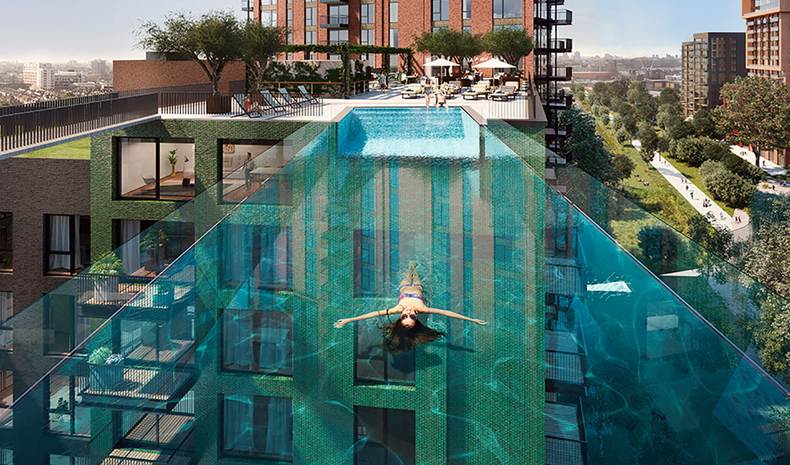 Image Source: CNN
The idea came to light when developers brought on structural engineers Eckersley O'Callaghan and HAL Architects to perform repeated analyses to make sure the structure wouldn't come crashing down once in the air. The engineers and architects developed an 8-inch thick acrylic frame with a nearly 12-inch thick base that is just shy of 10 feet deep and weighs an enormous 50 tons. The Sky Pool is a culmination of 4 years of construction and 6 months of design planning.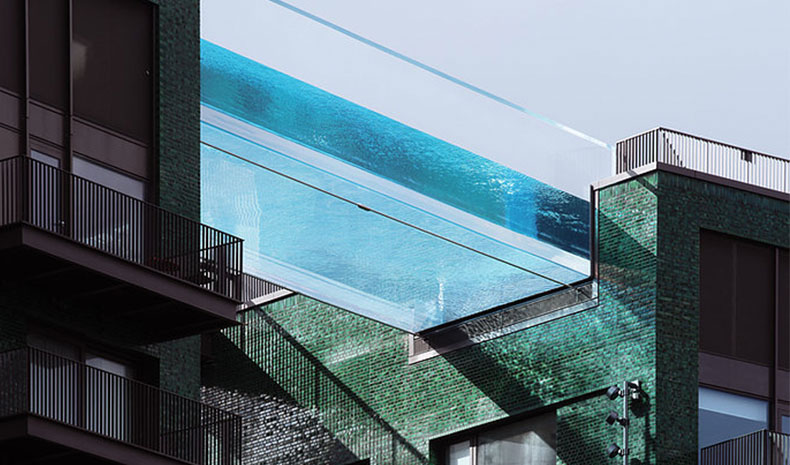 Image Source: Hal Architect
The two buildings are subject to normal building movements. The pool structure deals with these movements by avoiding rigid connections on both ends. The pool slides on bridge bearings while maintaining water tightness, allowing swimmers to safely use the pool without fears of cracks or movement.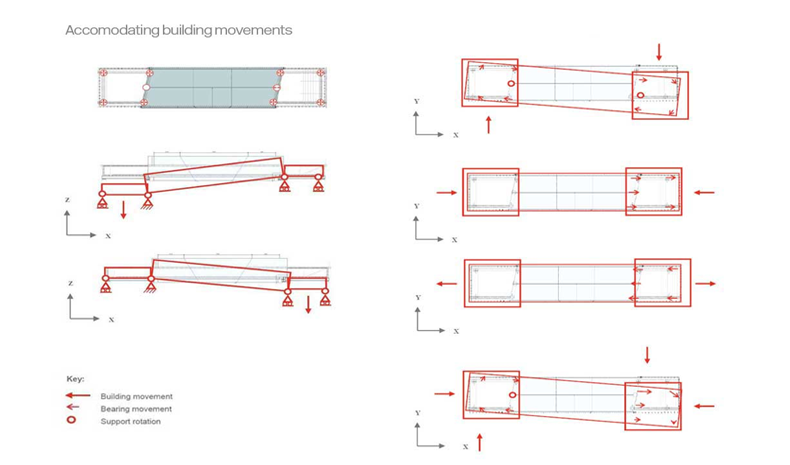 Image Source: Eocengineers
The use of this pool is exclusively for certain residents and their guests, which has led to some criticism. According to the company that manages the units, lower-income residents do not have access to the pool or other amenities the building offers.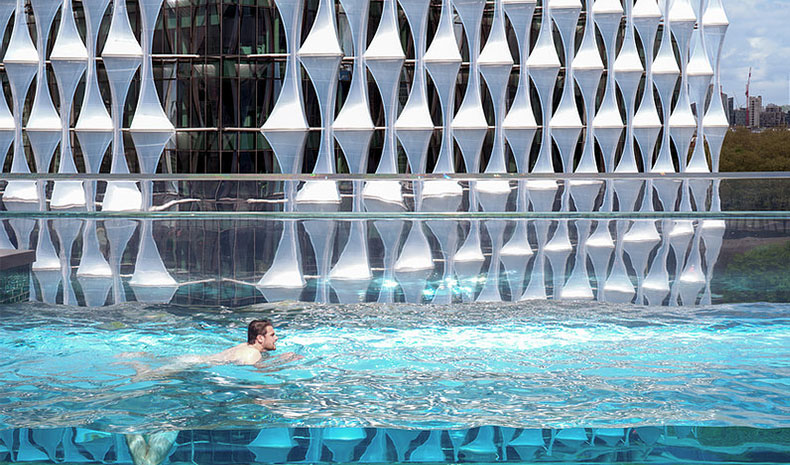 Image Source: Hal Architect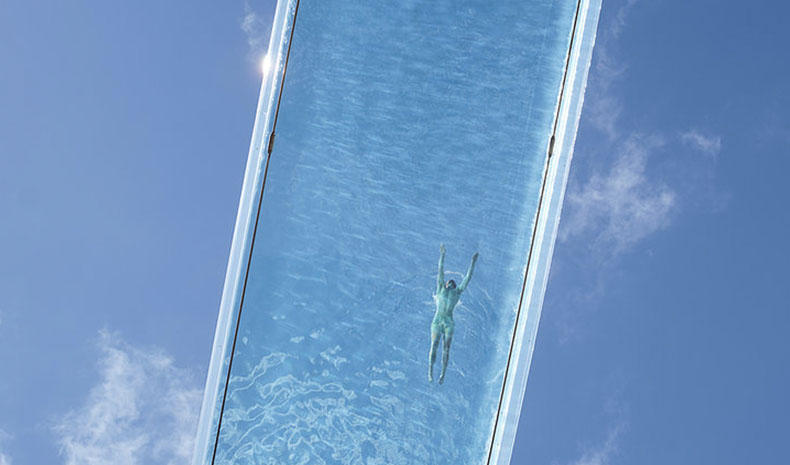 Image Source: Hal Architect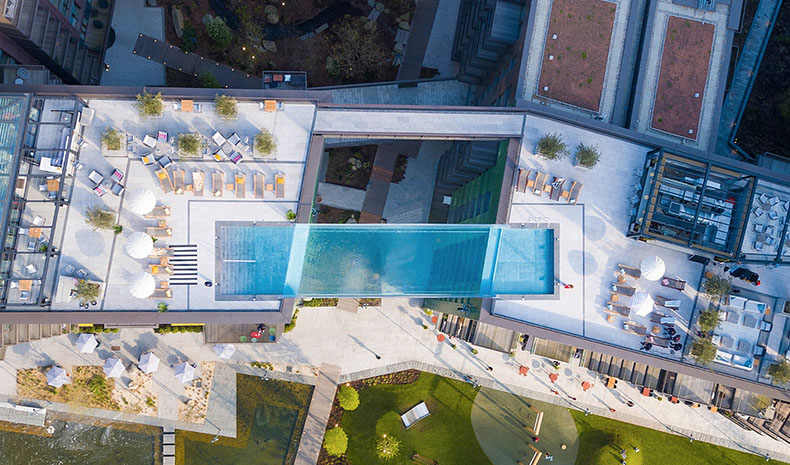 Image Source: Hal Architect
The idea behind the structure was to push the boundaries of construction and engineering, bringing the future of design to the present. After a year of canceled events due to the pandemic, the spectacular Sky Pool is now a reality.
--
Dylan Kleintop
BIMsmith is a free cloud platform for architects, designers, and building professionals to research, select, and download building product data. Search, discover, compare, and download free Revit families on BIMsmith Market, or build complete, data-rich Revit wall, floor, ceiling, and roof systems faster with BIMsmith Forge.