It's the time of year that we're all thinking of gifts for the special people in our lives.
It's also the time of year that several folks around the industry release their "Top Gifts to Get an Architect for Christmas" lists, which always prove fun and usually helpful if you need a gift for an architect (or yourself).
These lists are special favorites for moms, grandmothers, and loose connections who know very little about you beyond your occupation - but still feel compelled to give you a gift each year.
But, if you've been around in the industry long enough, you know that some of the most beloved, well-intentioned people in your life don't always know where to draw the line.
That's why we decided to provide some counterbalance for Christmas 2018 and match the "Top Gifts to Get an Architect" lists with our own list of the Top Gifts NOT to Get an Architect For Christmas.
Because, well, enough is enough.
(NOTE: This post isn't completely negative. We've lined up some "Replacement Gift Ideas With Similar Sentiment" for each gift in our list, so Mom and Grandma can find an alternate path to your heart.)
7 Gifts to (Not) Get an Architect For Christmas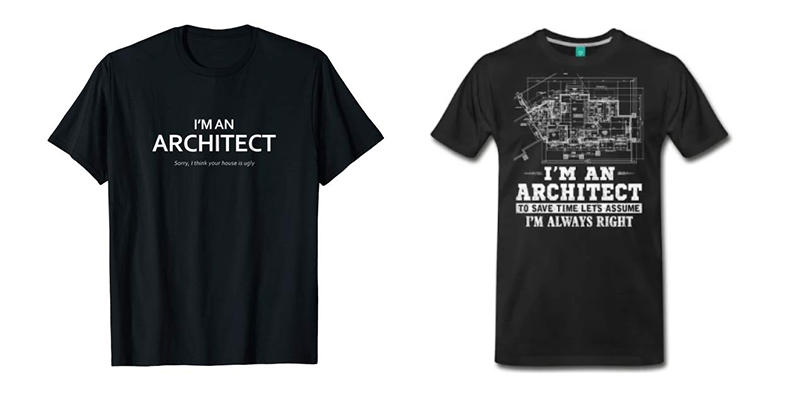 1. Tacky T-Shirts
Because we all love wearing shirts that associate our profession with unfiltered, critical, superior attitudes.
It may be true, but let's put it this way: it's not likely to become my Monday shirt.
Of course, the intent behind buying one of these t-shirts for an architect is usually just to get them something fun, not necessarily something they'll actually wear. (Because why would you do that?)
Recommended Replacement Gift With Similar Sentiment: Try some Skinny Jeans


2. Architecture Building Block Sets
Look - LEGOs are cool.
That Burj Khalifa LEGO set? Looks A-M-A-Z-I-N-G. I'm genuinely thrilled that they're inspiring kids to get into architecture.
But when you spend $250 on it for me…well, not to be ungrateful, but then I have to spend my time off unpacking, assembling, and then finding room for it in my house next to the 10 others from previous years.
And it's not like I really would rather have gotten those $250 headphones, anyway.
Replacement Gift Idea With Similar Sentiment: Simple text message photo of aforementioned $250 LEGO set + These $250 Headphones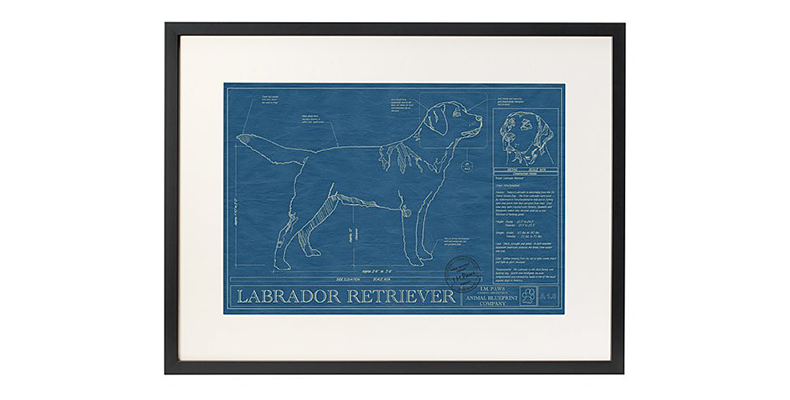 3. Random "Blueprints" of Anything and Everything
The popular misconception of architects' use of "blueprints" is forgivable. So are the occasional gifts of framed building plans, especially for projects that carry sentimental value.
But some things don't belong in elevation view. Like dogs.
Generally speaking, it's best to stay away from "blueprints" of anything except original drawings.
Replacement Gift Idea With Similar Sentiment: Framed Diploma, Award, or Project of Sentimental Value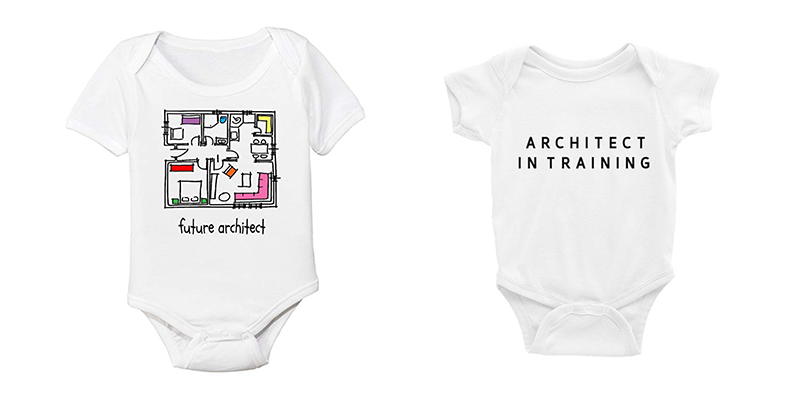 4. Architect Baby Items
Nevermind, these are actually adorable. You can get these.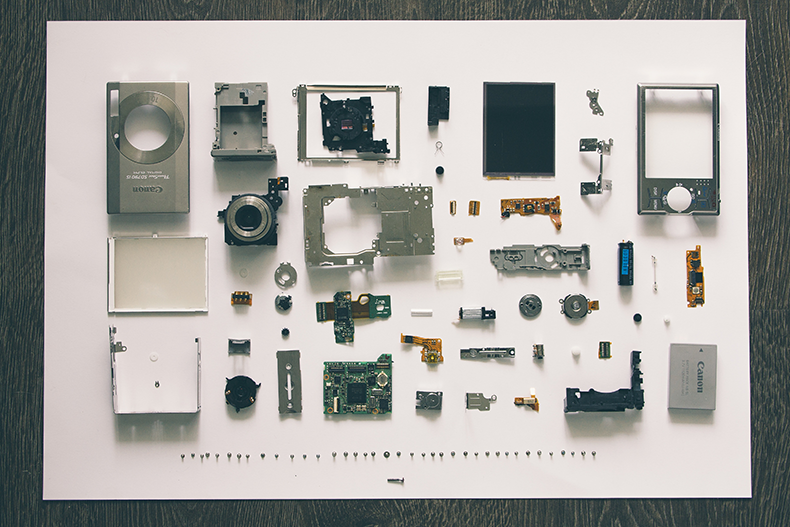 5. Anything That Has "DIY" in the Name
It seems that people think because architects design things and know how buildings fit together, we of course must love needing to assemble our own Christmas gifts.
"Don't get them a clock. Get them a 'DIY Clock' that they get to assemble, just like a real architect!"
I am a real architect, Mom.
Replacement Gift Idea With Similar Sentiment: 3D Printer (that's real DIY)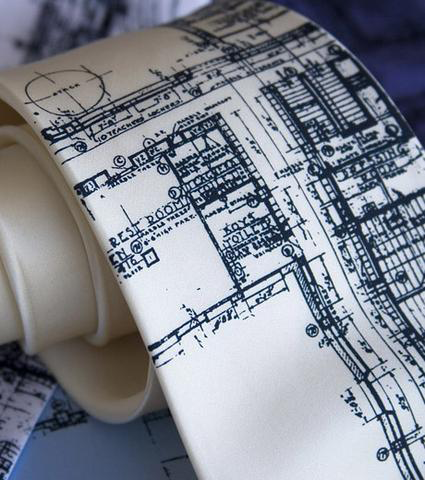 6. Architecture Ties
Yes, the thought is there, but the dress code is not.
Replacement Gift Idea With Similar Sentiment: A Good Novel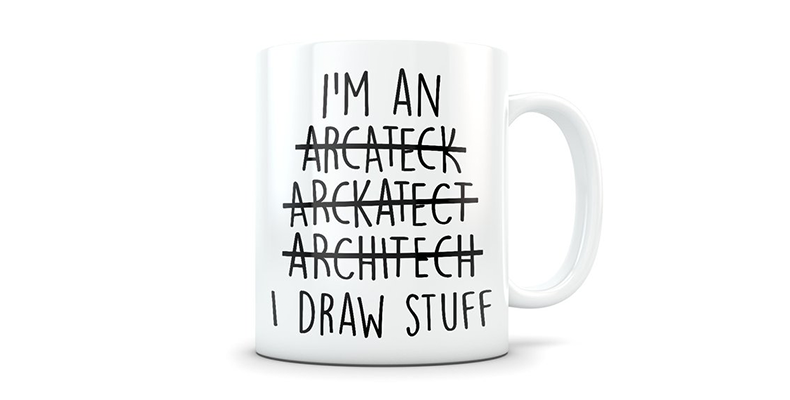 7. Architecture Mugs
There's nothing wrong with coffee. Or coffee receptacles.
However, like t-shirts, an architect's mug (typically) ought to refrain from tackiness about architecture as a profession and lean toward finer tastes.
You know the more refined topics to which we refer. Any of the following are fair game for any respectable architect:
• Star Wars/Star Trek (pick your poison, but don't guess wrong)
• Lord of the Rings (bonus points if you find a Middle Earth-themed mug from The Silmarillion or some other volume not (yet) in theaters)
• This one exception to the tacky architecture mug policy: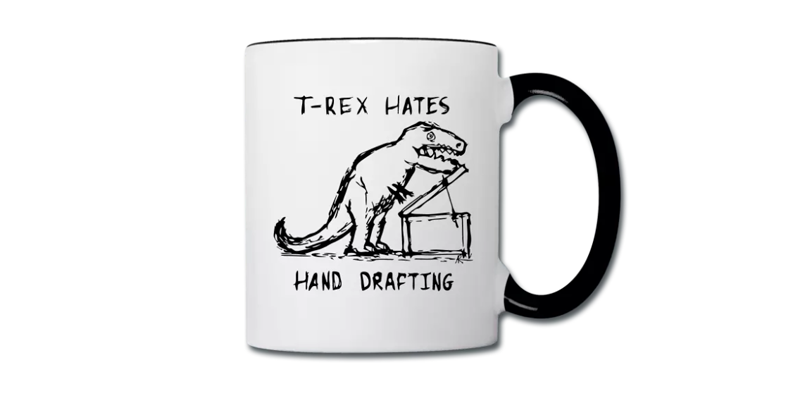 T-Rex Hates Hand Drafting Mug: Buy Here
The purpose of this list is not to complain or put down the gifts we receive each holiday season. It's much more than that.
The intent behind this list is to give a voice to those who feel voiceless before the misaligned generosity of their non-architect peers and loved ones, to issue a not-so-subtle declaration that just because the world has trivialized our profession into a series of strange and at times embarrassing caricatures doesn't mean that we are not real people who want a normal gift like other humans!
Well-wishers, we love and appreciate your generosity, but we also love and appreciate things that we actually love and appreciate - like fun tech gadgets, thoughtful gift cards, or a good book. Architects are much more than the easily-commercialized nature of our profession. We're people too.
Therefore, to everyone out there shopping for an architect this holiday season and wrestling with the insurmountable feeling that any gift they choose will invariably fall drastically short of the impossible standards that they set for everything and everyone in their lives, just remember this:
Cash works too.
--
BIMsmith Blog Editors
BIMsmith is a free cloud platform for architects, designers, and building professionals to research, select, and download building product data. Search, discover, compare, and download free Revit families on BIMsmith Market, or build complete, data-rich Revit wall, floor, ceiling, and roof systems faster with BIMsmith Forge.