If you are part of a small architecture/design firm, you know that resources are limited.
The most limited resource, of course, is time. Small firms have to make more happen with less – less budget, fewer team members, tighter schedules, and little to no room for error.
This means that projects can often slip behind schedule. You get stressed out, your team gets stressed out, and other items fall by the wayside. Things like administrative maintenance, planning and strategy, team dynamics, and other tasks that may seem essential but not urgent end up at the bottom of a to-do list and begin to gather dust.
This can be particularly true with your firm's marketing.
When you feel like you're just barely surviving the demands of each day, strategic planning and marketing may seem like a luxury. Of course, you know it really isn't, and that marketing activities are essential to continue bringing in new clients. But that doesn't put more time on your plate.
So it all goes by the wayside.
Some firms decide to hire a marketing intern. He or she might post to social media channels (Pinterest: #architecturelove), and might even fix up your website a little bit.
But I can tell you one thing right now.
Your marketing intern isn't enough.
Digital marketing is a lot like exercise.
It can be hard to get in a routine, so you might do a little here, a little there, forget about it for a little while, and revisit it the next month when you have more time in your schedule.
In the long run, that kind of approach to exercise doesn't cut it. The short-term progress doesn't translate to long term progress, and the lack of results is frustrating enough to just give up.
But that's why it's a discipline.
It's also why not everyone is physically fit.
Discipline is difficult, but those who master it come out victorious.
Great – But There's Still No Time For Marketing
We know. And yet that's not entirely correct.
There's always time for something if it's a priority.
But more practically, there are always tricks to make intimidating tasks more digestible.
So that's what we're going to do.
Here are our 6 ways that you (not your intern) can prioritize marketing for your firm – without wasting the time you don't have.
1. Sign up for a few select email newsletters.
I think I can hear your thoughts from here.
What is this, 1997? Who reads email newsletters anymore?
I do. A lot of people do. And you should too.
Email newsletters are alive and well, and continue to be the primary way that marketing thought leaders engage readers. Plus, getting pinged with one marketing blog post a day is better than stumbling through Google looking for marketing tips.
Try a few different sources who seem reputable and look for one that writes content that you actually find yourself enjoying. Otherwise, it will just be another piece of junk email, and that doesn't do anyone any good.
Don't know where to start?
Neil Patel has an incredibly useful stream of content for do-it-yourself marketing that he sends out in email form. It's not overbearing, it's not loaded with ads, and it's downright useful.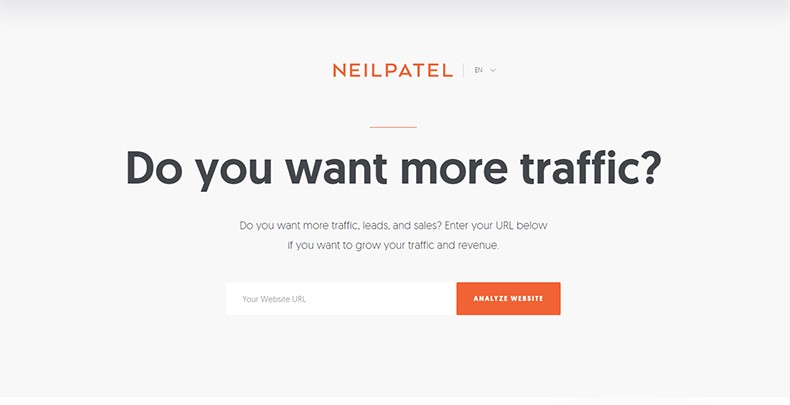 You can also take a look at our list of the Top 5 Email Newsletters for Small Architecture Firms if you want some other ideas.
2. Set up Google Analytics.
You don't have to be a data expert to get meaningful insights out of Google Analytics.
You don't even have to know how to spell Analytics (that does help, though).
It's really quite easy when it comes down to it. Don't let the numbers and snippets of code scare you. Here's a great how-to on setting up Google's free tracking code on your website if you haven't already.
The most important thing is to get it set up now. The tracking code will start recording and storing data as soon as it's installed. You may not have a use for that data now, but you can always go back at a later date to dive deeper. You can't do that if you don't have it installed.
3. Start thinking in tweets.
You don't have to have a Social Media Manager to make an impact on social media on behalf of your firm.
The architecture and design community is more active than most on Twitter, and simply engaging with what others are saying can work wonders for your firm.
Some people get intimidated by the idea of "creating social content" because they think every post has to be some ultra-professional image with a catchy marketing slogan.
Let me say this clearly – that's not true.
In fact, pages that post only ultra-professional images with catchy slogans aren't necessarily doing themselves a favor.
A lot of businesses (not just firms) have failed to catch that social media has to be social. The path to an effective social presence depends more on how much you like, retweet, comment and engage with users than how many times you post on your own.
Of course, you will have to post every once in a while. That's why I recommend trying to "think in tweets."

In other words, simply be ready to put pen to paper (so to speak) the thoughts and conversations that come up during your workflow anyway. If you find yourself thinking anything funny or interesting that you might comment to your coworker, it might very well be worth sharing on Twitter to others who might find that same thought funny or interesting.
Did I just state that anything worth saying out loud is worth publishing on Twitter?
I think I did. While I shudder slightly at the implications of that statement, it is indeed the world we live in and just might be enough to help your firm gain some traction on social media without needing to put any massive content calendar together. And hey – I didn't say you had to read everyone else's tweets!
Here's a helpful deeper dive into how to have a feed of only the accounts you want to follow on Twitter.
4. Start taking photos.
Our field is more visual than perhaps any other.
In fact, many of you likely have decent amateur or even professional photography skills as a result of your professional training.
At the very least, your sense of design and aesthetics enables you to know what looks good and what doesn't.
Then there's the fact that every single one of us has a professional camera that we carry around in our pockets all day. And no, you don't need an iPhone X to take quality photos with your phone. Whatever phone you have, just take it out from time to time and snap a few photos of some of the more visual aspects of your job.
Whether it's a team meeting, rendering, client meeting, or site visit, if you're good at what you do – designing wicked cool buildings – people very well might enjoy seeing it.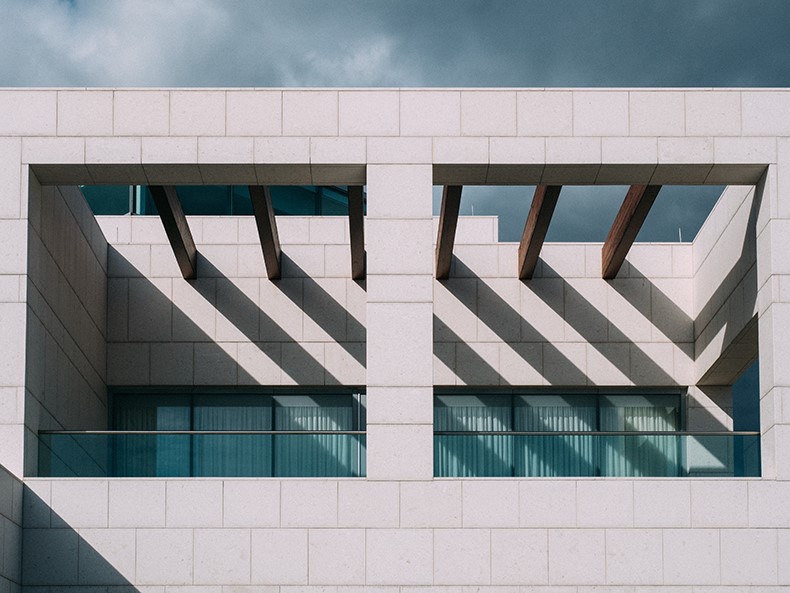 You can post these on your website, on social platforms, and can even submit them to different architecture sites who highlight projects from around the world on a regular basis.
If your firm's design is its primary asset, why would you not want to share that whenever possible?
5. Look to your competitors.
That's right.
Don't ignore everything they do and pretend they're not there.
Study them. Analyze them. You should understand how they tick, where they succeed, and where they struggle just as well as you understand those characteristics of your own firm.
Try to place yourself in your customers' shoes. Do a few Google searches, compare your websites, and do your best to objectively wonder which option your ideal customer would choose in various scenarios.
A simple evaluation could take as little as 30 minutes, and it could have a massive impact on your firm's broader perspective and strategy.
Of course, this does not mean that you should imitate everything that your largest competitor does. On the contrary, you may have superior approaches to some or most of your strategies and should not imitate them at all.
But you are responsible to pay some attention to them. After all - this is war!
"If you know the enemy and know yourself, you need not fear the result of a hundred battles. If you know yourself but not the enemy, for every victory gained you will also suffer a defeat. If you know neither the enemy nor yourself, you will succumb in every battle."

Sun Tzu, The Art of War
6. Take the time to know your clients.
This last piece has both a simple and complex component to it.
The simple piece that many firms do well is to simply know who your target client is.
This should be something you covered and knew by heart before you even interviewed for your position. Your typical target client will follow certain themes as relates to industry, style, budget, and a myriad of other things that should be easy for you to articulate. In fact, your own skills are probably specific to those themes so you should be comfortable with them.
But the more complex side of knowing your clients requires that you dig deeper and get inside your clients' heads. You should know how to answer the following questions before expecting any kind of significant results from your marketing.
Why do our clients choose us? Some options might be budget, location, portfolio, website, or referral.
Not only that, but why do they choose us over other alternatives? Don't forget that doing nothing is an alternative. Your greatest competitor may not be a rival, but a reluctance to move a project forward at all.
How do our clients typically learn about our firm? Some options might be your website, other clients, paid listings, etc.
What delights our clients about our work (if anything)? Take a look at clients who were delighted with their experience. Find out why.
What would make our clients become promoters of our firm (without us asking)? Content customers are fine – but they won't refer you. Discover what will exceed your clients' expectations so significantly that they will actively promote you without you ever needing to ask.
Answer these questions, and you won't ever need to feel lost in your marketing ever again.
Is this all you need to really start knocking it out of the park with your firm's marketing?
Yes and no.
Implement these easy steps, and you'll start to develop a multitrack mind that has some marketing instinct to complement your design instinct.
I've said this before, and I'll say it again:
Effective marketing requires empathy.
If you really understand your firm's stakeholders, then your decisions will naturally meet their needs and delight them every time.
If you don't take the time to understand your firm's stakeholders, then any time you spend marketing will be wasted time.
Because of this, I have one final tip: never, ever outsource your marketing strategy. You might outsource some execution, but never let an agency tell you what to do.
They might have a good idea, but they will never have the insight or understanding of your customers that you do – and they certainly will not have the incentive to learn.
So whether you're a team of two, ten, or one hundred, if you can implement these six practices, you'll be on a path that makes a real impact in your client acquisition.
--
Ethan Adams
BIMsmith is a free cloud platform for architects, designers, and building professionals to research, select, and download building product data. Search, discover, compare, and download free Revit families on BIMsmith Market, or build complete, data-rich Revit wall, floor, ceiling, and roof systems faster with BIMsmith Forge.