If you're building a custom home, you're aware that the construction and design options are seemingly endless. Whether you're looking for curb appeal, energy efficiency, or more durable, timeless features, there are a number of recent innovations in residential building materials that make designing custom homes easier than ever. Here are four popular residential design trends in 2019 and the tremendous impact they can have on your custom home.
1. Cedar Shake Roofs
Natural wooden shingles have always occupied their fair share of the residential roofing market, but they've long possessed their faults. Low durability, high costs, and frequent maintenance mean they are gradually becoming an installation of the past. However, one trend that's growing in demand is a synthetic alternative to wooden shingles known as vinyl cedar shingles. These shakes are made to look exactly like real cedar but are much more durable and often cost much less. They are even known to outperform asphalt shingles in weather-resistance and longevity, often lasting upwards of 50 years. Whether you're building a new home or just making some upgrades, synthetic shakes are a great option to create the look you love without sacrificing durability or price.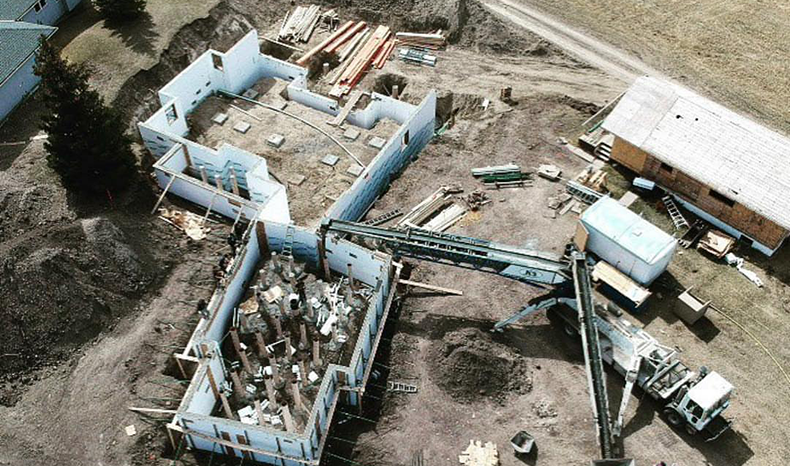 2. Insulated Concrete Forms
For prospective homeowners looking to add a new addition to their home or build from the ground-up, ICF house plans are the way to go. Insulated Concrete Forms are a new type of wall system that replaces a traditional wooden frame and is gaining major traction — especially in extreme weather areas. ICFs are hollow synthetic concrete blocks which are interlocked with rebar or ties to create a comprehensive wall system without any gaps or cracks. This modular wall system is far more durable than wood-framed wall systems and much more energy-efficient as well since it is filled with concrete. ICF homes are also much more fire-resistant, sound-proof, and moisture-proof than traditional wood-framed buildings. ICFs are extremely versatile and can be used in even the most complex architectural designs, so you can achieve the benefits of concrete construction no matter what style of home you want to build.

3. Solar Panel Shingles
As solar energy technology becomes more and more accessible, solar panel shingles are growing more and more affordable. Most solar shingles are small enough to be interwoven with the other regular shingles on your roof. They fit in seamlessly and can often provide enough power to operate an entire house. Less expensive than traditional giant solar panels and arguably more attractive, solar panel shingles are perfect for those who want to cut their basic electricity costs dramatically. One of the largest solar panel shingle suppliers, Dow's Powerhouse Line, reports that a typical residential cluster of 350 solar singles on a roof could slash one's household electric bill by 40-60 percent. This is an excellent option for those who want to cut their basic electricity costs dramatically and are willing to foot the installation bill upfront to do so.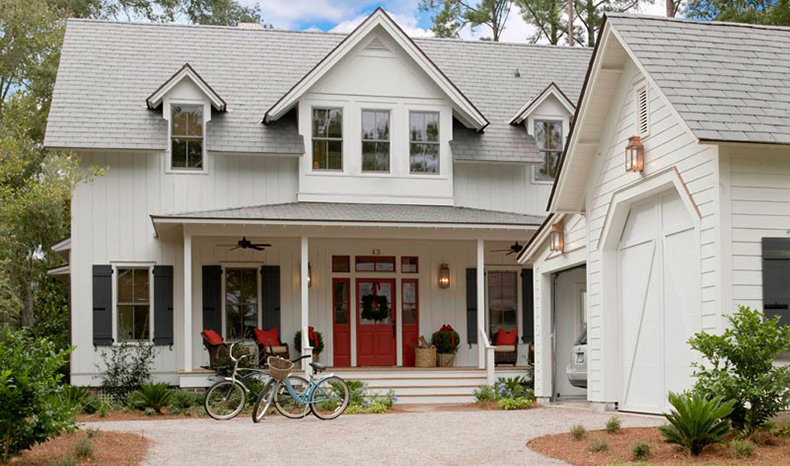 4. Vertical Siding
Horizontal lap siding is still one of the most popular design trends across the country — this style is called "lap" because of the way the exterior siding panels overlap. However, horizontal siding is being slowly replaced by vertical, board-and-batten styles. Vertical siding resembles the design of old wooden buildings and can be purchased in a metal form, sometimes even styled to look like rustic wood. Vertical siding is a trendy cornerstone of the increasingly popular farmhouse style of homes. The color and style options of vertical metal siding make it a perfect, durable option for homes of many varieties.
Other Custom Home Design Trends
Aside from the trends discussed above, there are always new innovations in custom home design that you might want to explore. Most importantly, though, remember to design your new home in a way that most appeals to YOU. If you've tried out any of these trends, tell us how it's working out so far in the comments below. Happy homebuilding!
--
Jordan Opel