Choosing the right materials for any new project is essential.
Depending on the type of project, certain materials can make an enormous difference in price, performance, and appearance. Especially with a tight budget, these decisions can be crucial to a project's success.
One part of the construction process where this is especially relevant is in the construction of exterior walls. While many projects will assume that traditional materials like wood or CMU are the best fit, there's another player that can offer significant performance for an affordable price: ICF.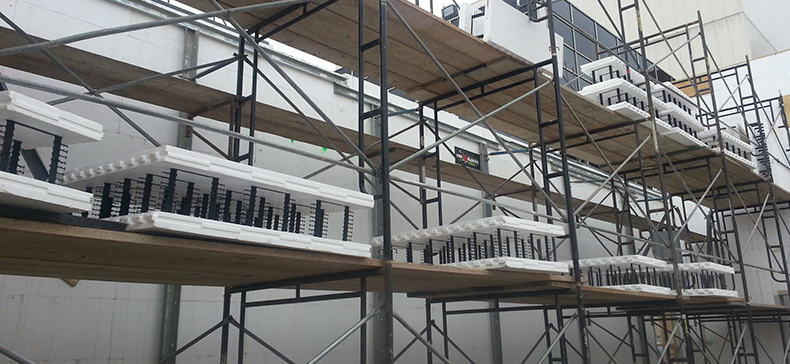 About ICF
ICF stands for Insulated Concrete Forms. ICF construction involves two hollow foam blocks framed by steel rebar that form the exterior walls of a building. Once an ICF system is in place, concrete is poured in between the walls, forming an exceptionally strong, insulated structure.
Insulated Concrete Forms provide a number of benefits to the built environment. Here are four benefits to expect when building with ICF.
1. Thermal Insulation
Because ICF blocks are so well insulated, they are often able to effectively eliminate the need for traditional thermal insulation. ICF blocks keep heat in and cold out with extreme efficiency, allowing homeowners to cut back on their energy bills each month and can even give them the opportunity to downsize to smaller HVAC units.
This thermal value extends far beyond homes and other residences. In fact, ICF is a popular building material for in-ground pools.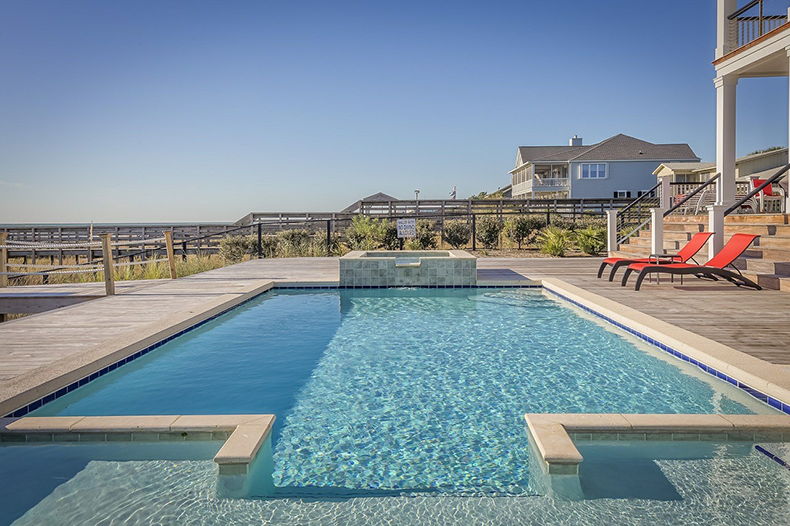 Without ICF, the average in-ground pool loses almost 80 percent of its heat through the bottom and sides. However, with ICF, pools have a continuous insulation that runs across the bottom, interior, and exterior sides of the pool. This reduces heat loss and has the potential to reduce pool heating costs by as much as 60 percent.
Additionally, because of their resistance to rot, mold, and moisture, ICF blocks are also a great choice to construct a basement. The added thermal efficiency might even eliminate the need to put up insulation all around the basement, depending on how cold it gets in the region.

2. Energy Efficiency
The thermal efficiency of ICF very often translates to tangible monetary savings for building owners, who are able to use fewer insulation materials during construction and spend fewer resources maintaining comfort after construction.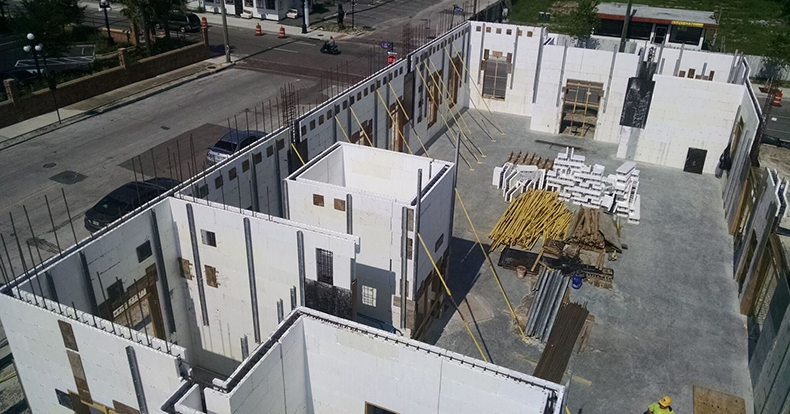 But efficiency is a double-sided coin with ICF. In addition to energy efficiency for the home, ICF brings significant efficiency to the job site with ease of installation. Whether it's an ICF pool, basement, or other structure, the lightweight design of ICF and lack of need for heavy equipment in the construction process makes it affordable and simple to build with ICF.
With less equipment, less labor, and less time, ICF can make construction more affordable and efficient from day one.
3. Structural Integrity
Compared to other materials like wood, ICF blocks are extremely durable. They're resistant to rot, mold, moisture, insect infestation, and other elements that could compromise the integrity of your building. They also stand up very well to harsh weather conditions like high winds and seismic activity.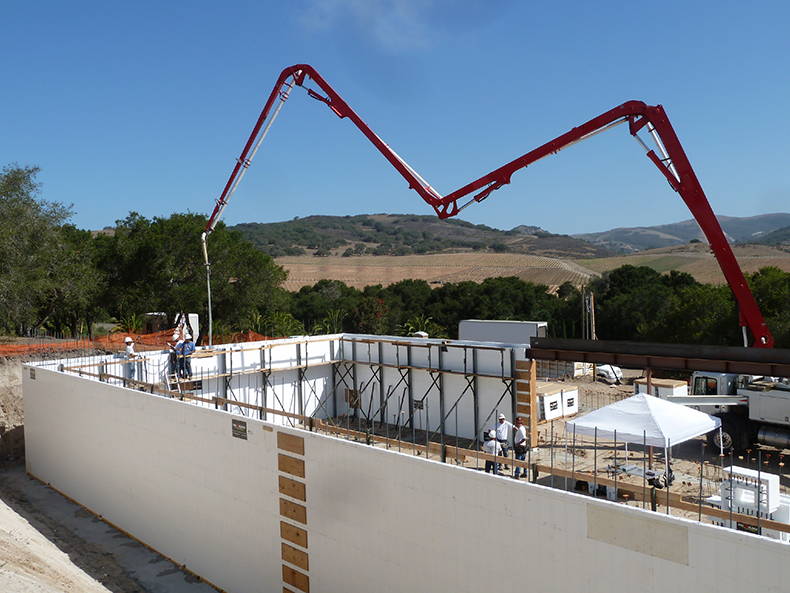 This is because of the steel ties that are specially designed and interlocked within each wall of ICF blocks. These ties keep the structure solid and intact during even the most extreme conditions.
For this reason, many extreme weather shelters and buildings in dangerous weather areas are now being built with ICF blocks. ICF homes and buildings have a proven track record of providing safety in these conditions.
In fact, it's not uncommon for homeowners to receive lower insurance premiums after building an ICF basement or other project because insurance companies recognize the data on how safe, efficient, and durable ICF construction is.

4. Acoustic Insulation
As an additional positive outcome to the outstanding thermal insulation, ICF also provides significant acoustic insulation between walls.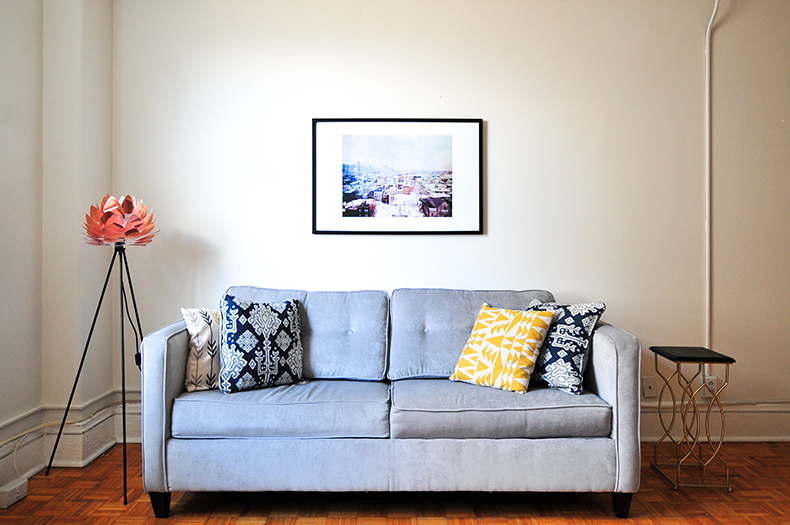 This makes ICF not only a good fit for residential projects where peace and quiet are a high priority, but also for commercial settings where soundproofing is essential to the core function of the building. For example, movie theaters are often constructed using ICF.
Therefore, not only does ICF often eliminate the need for traditional insulation material, but also prevents the necessity of installing acoustic insulation panels as well.

ICF: Time to Switch?
ICF blocks present a great option for a wide variety of applications, including residential.
Projects built with ICF are quiet, efficient, and sturdy. Plus, installation is often faster and typically more affordable than alternatives.
Whether you're a builder, architect, or homeowner – it's worth your time to take a closer look at ICF.
--
Fox Blocks Insulating Concrete Form Wall Systems provide an extremely energy efficient building envelope offering superior strength, sound, air quality, and well-insulated walls. Fox Blocks ICF building blocks is a division of Airlite Plastics Company. The company produces roughly 1.6 billion molded units a year. Learn more about Fox Blocks at www.foxblocks.com.