Technology is starting to inspire significant change in how architects and designers approach workplace design.
Innovations in the workplace include everything from wearables to workplace sensors (occupancy sensors, industrial IoT sensors, and motion sensors); acoustic office furniture to office pods; adaptive floor cable management to raised floors, and a long list of other promising innovations. These technological inventions are making life simpler and bringing employees more satisfaction in the workplace than simply the allure of something new.
Aligning Workspace Design and Organizational Culture
If you were to look around your office, what do you think you would see? What would other stakeholders and your clients see? Most importantly, what would your employees see and how do they feel about working in their present environment? The form campuses and buildings take helps forge a strong identity to reinforce corporate culture. Your workspace should speak for itself. Good office design and space management help answer these questions.
A 2019 study found that over 77% of adults consider a company's culture before applying for a job there, and 79% consider a company's mission and purpose before applying.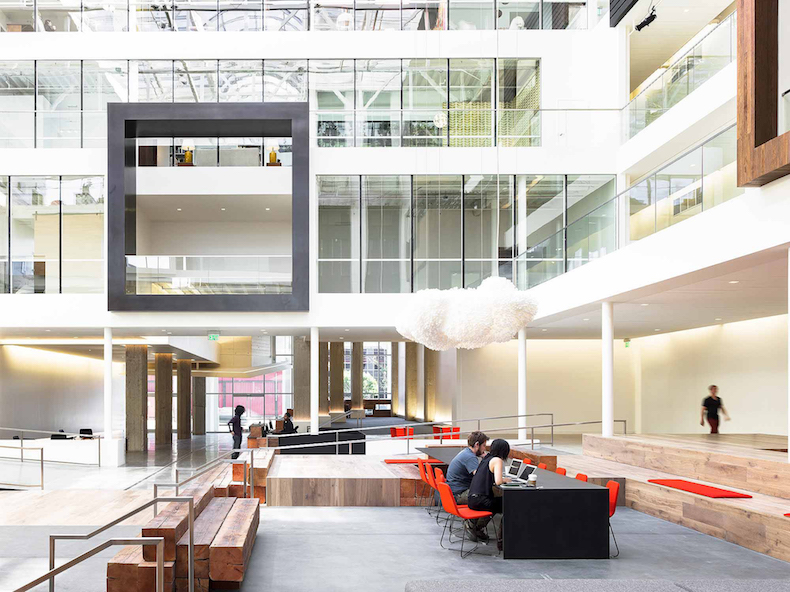 When drawing up a workspace design, it's crucial to align it with the organizational culture of the enterprise or institution. Adding complementary, even community-serving uses and amenities, and melding non-office and office work together drives innovation.
When properly aligned, workspace design and organizational culture stimulate, inspire, and encourage people in ways that reinforce the values of an organization. But in order to achieve this, one must first take a step back and identify the core values and goals of their organization before formulating the physical design features and aesthetics of their workspace.
A particular theme may look great but it's essential to focus on whether or not it will provide the necessities your team members need to get the job done.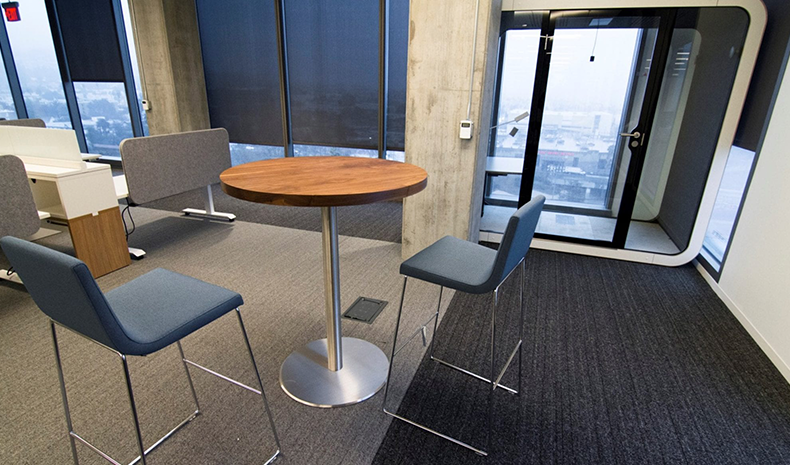 When considering how to address workspace design, it's a good idea to be forward-thinking in how you approach office design. Technology is constantly changing and your space must adapt to the evolving power and data demands of your workforce.
You should also consider how any proposed design will promote your organization's core values and culture, not only in the short term but for the long-term as well. If employees need to be competitive and independently efficient, a cubicle-like environment might be the answer.
On the other hand, if employees need to be collaborative and coordinatively effective, you may want to consider supplementary options.

An Open Floor Plan Versus a Closed Floor Plan
Open floor plans may seem like a good idea in theory, but as history has shown, turning theory into a reality isn't always easy.
Aesthetically speaking, open floor plans are usually associated with more modern and contemporary workplace designs. When it comes to open floor plans in offices, it can be quite difficult to create an aesthetically pleasing space. This is because giving each area of the room its own unique feel is challenging since the entire space should be cohesive—meaning furnishings, fixtures, and equipment throughout your space need to be consistent aesthetically and functionally.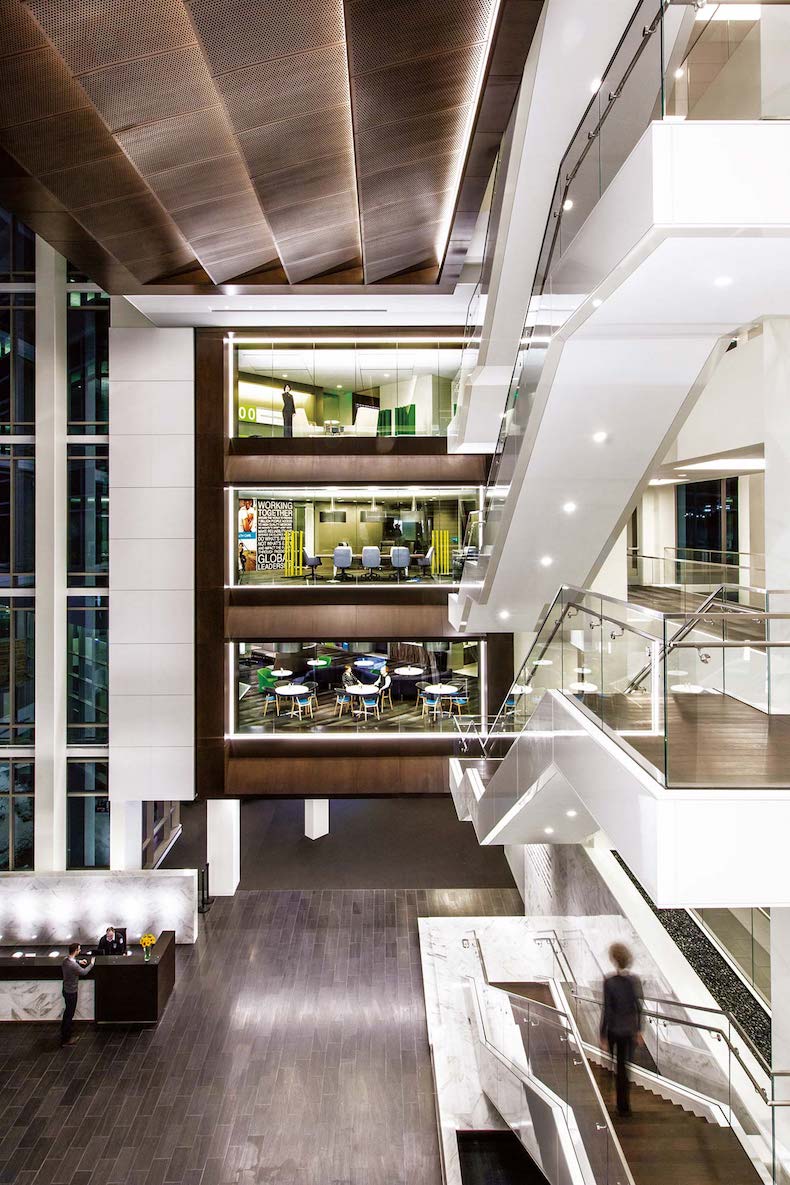 Common areas for team gatherings are great solutions for both closed and open floor plans, offering employees a nice change of scenery once in a while. Being that workspaces have a lot of influence on creativity and inspiration, there should be a focus on the floor plan and furnishings based on the overall office workflow.
Likewise, prominently exhibiting an organization's core values throughout the office is another strategy that promotes organizational culture. Many methods exist for helping organizations integrate their core values throughout their workspace, ranging from low-cost solutions to more expensive, attention-grabbing schemes.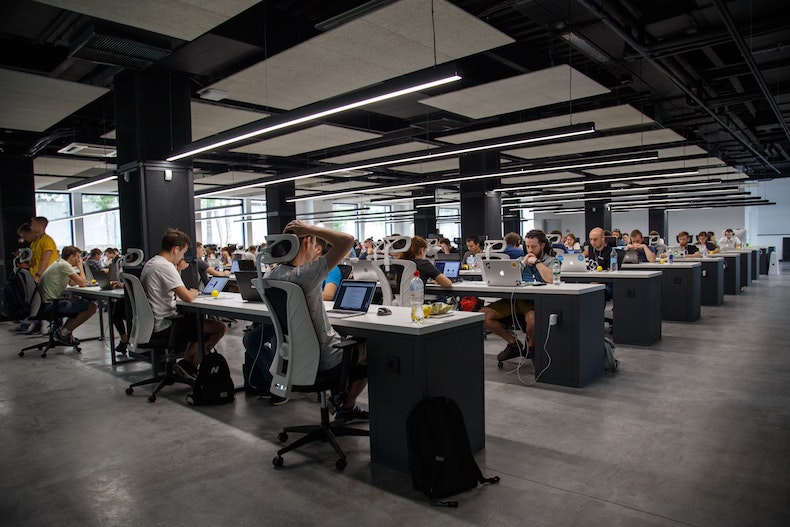 Transformative Workspace Design From Day One
One of the most important features that a workspace design should offer a company is the capability for modification and reorientation—in other words, a transformative workspace design.
Designing a cohesive, whole-building workspace starts with a strong foundation that can adapt and adjust easily to the needs of the organization. This is where solutions like the low-profile raised floor system Gridd® have benefitted numerous organizations of all sizes and across many industries.
Combined with innovative features like Gridd Power and Gridd Mobile, the Gridd Low Profile Raised Floor System makes any technology infrastructure quick and efficient. This revolutionary raised floor design adapts and evolves with your organization. Gridd is an access floor designed for cable management that meets today's most taxing operational conditions.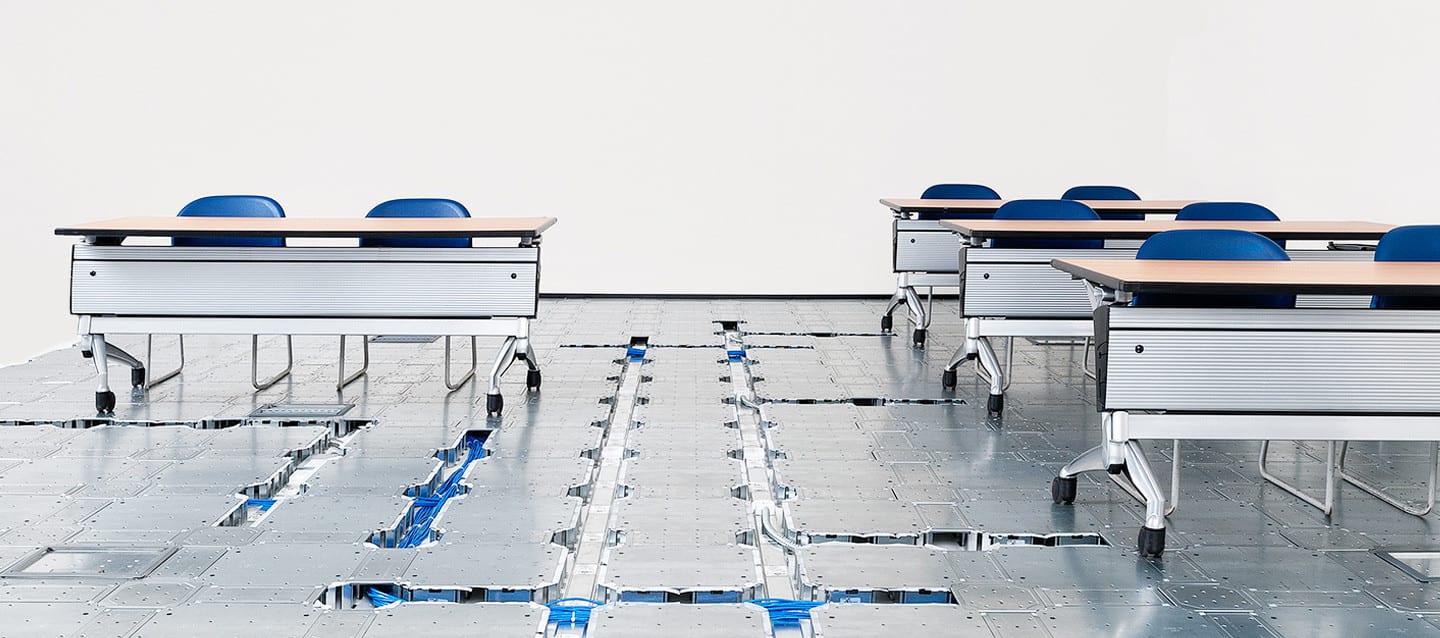 Technology advancement is definitely inspiring change within the workplace, and that excitement isn't about bright shiny objects. Employees and potential candidates are looking for deeper considerations. They look at how workspace design aligns with a company's culture and core values and what that says about its commitment to promoting creativity and collaboration.
Aligning a company workspace design with its culture is an investment in the people that work there. It is a reflection of how a company chooses to partner with its people. And, an investment in people is always money well spent.
--
Earl G. Geertgens III
President and CEO
FreeAxez