Since ancient times, people have gathered in grand stadiums to watch sporting events. Today, fans watch live sporting events in stadiums that are large enough to fit crowds of more than 100,000 people.
As a tribute to this ancient community activity and the ingenuity of modern engineering, here are the top five largest sports stadiums in the world.
1. Rungrado 1st of May Stadium, North Korea
Official capacity: 150,000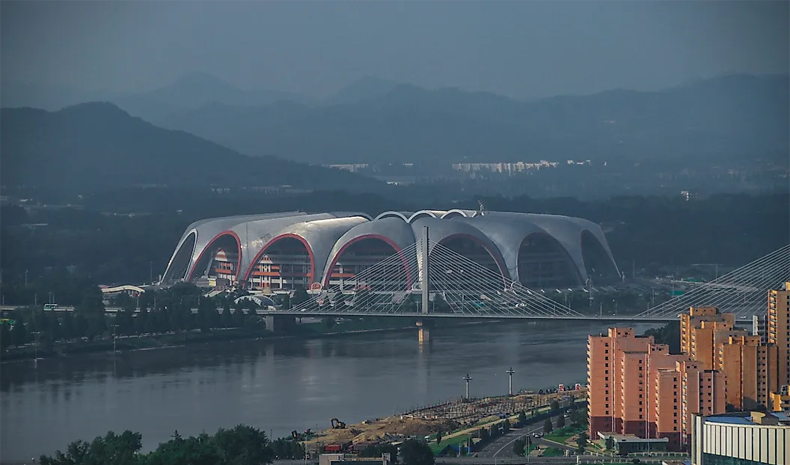 Image source: World Atlas
Opened on May 1st, 1989, the first major sporting event held at the Rungrado 1st of May Stadium was the 13th World Festival of Youth and Students.
The stadium is shaped like a parachute, although it was intended to resemble a magnolia flower. It is designed to host a variety of sporting events including football (soccer) and matches involving the North Korea National team.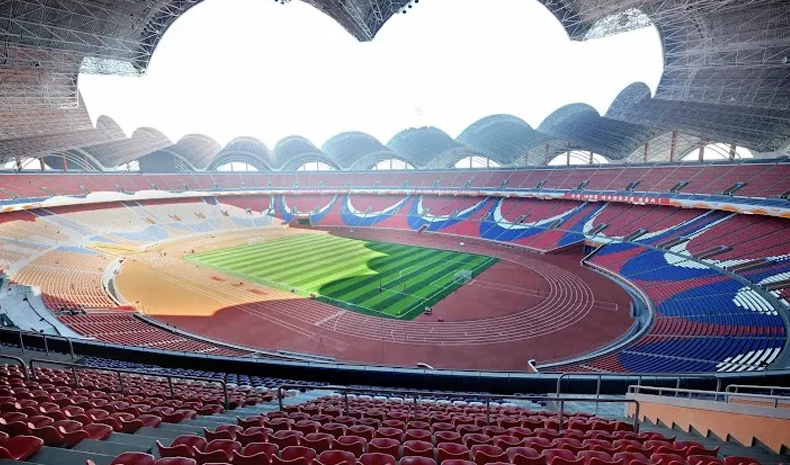 Image source: Infos-10
In 1995, the stadium posted a world record attendance of 190,000 attendees during a wrestling event.
2. Motera Stadium (Narendra Modi Stadium), India
Official capacity: 132,000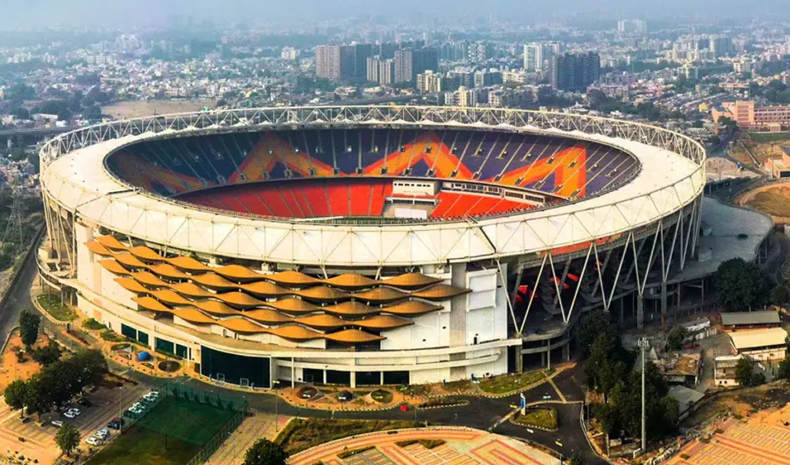 Image source: Infos-10
The Motera Stadium (Narendra Modi Stadium), formerly known as the Motera Cricket Stadium has the capacity to hold 132,000 spectators, making it the largest cricketing venue ever.
First constructed in 1983, the stadium was renovated in 2006, before becoming completely rebuilt in 2015 for an estimated $110 million.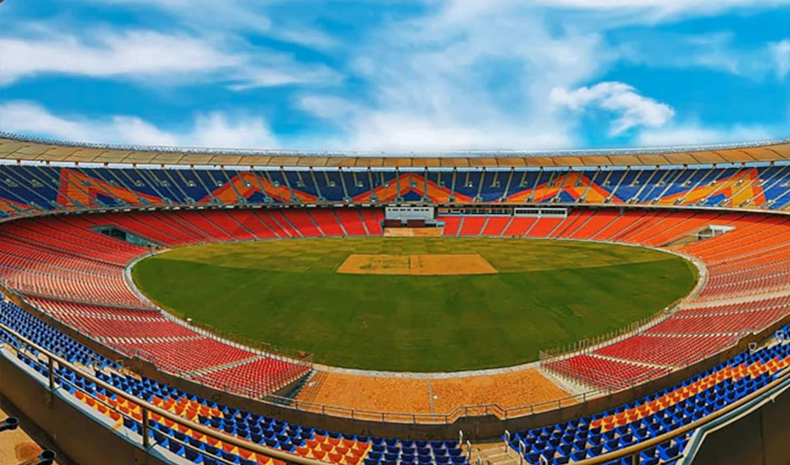 Image source: Business Today
Apart from its huge capacity, the stadium boasts four dressing rooms, two gyms, and a warm-up area. The premises of the stadium also include a 55-room clubhouse, an Olympic-size swimming pool, gymnasium, steam and sauna room, and a squash court.
3. Michigan Stadium, United States
Official capacity: 107,601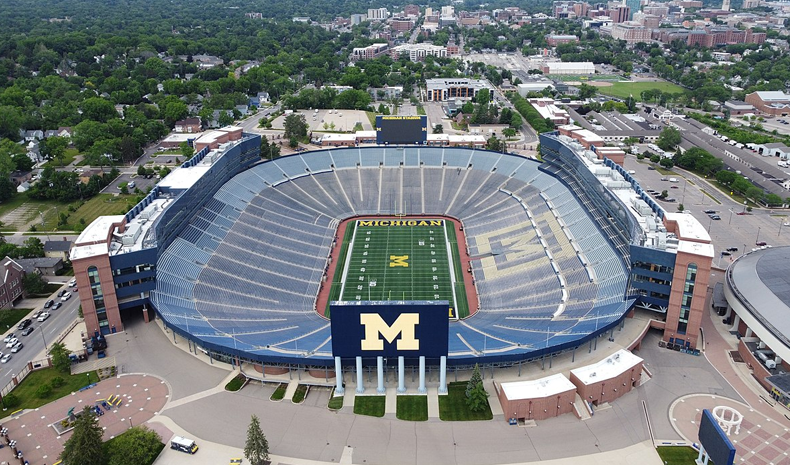 Image source: Wikipedia
Nicknamed "The Big House", the Michigan Stadium in Ann Arbor, Michigan is the premier sports venue for the University of Michigan. It is the largest stadium in the United States and the Western Hemisphere apart from Asia. It has an official capacity of 107,601 but has hosted crowds of over 115,000.
The sport most often played at this stadium is U.S. college football, however, it does host other sporting events including the International Champions Cup soccer tournament, and NHL (National Hockey League) games.
The 2014 soccer match between Real Madrid and Manchester United had an attendance of 109,318, a record crowd for a soccer match in the United States.
4. Beaver Stadium, United States
Official capacity: 106,572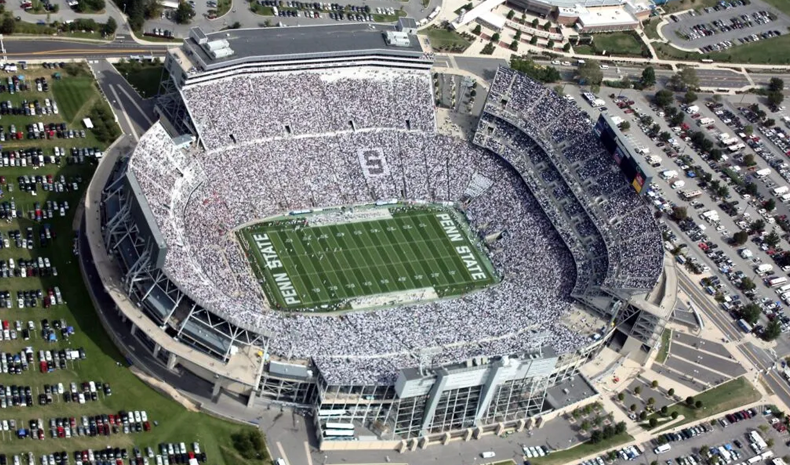 Image source: infos-10
Opened in 1960, Beaver Stadium is mainly used for college American football and serves as the home to Pennsylvania State's (Penn State) college football team, the Nittany Lions. With an official seating capacity of 106,572, Beaver Stadium is the second largest stadium in North America.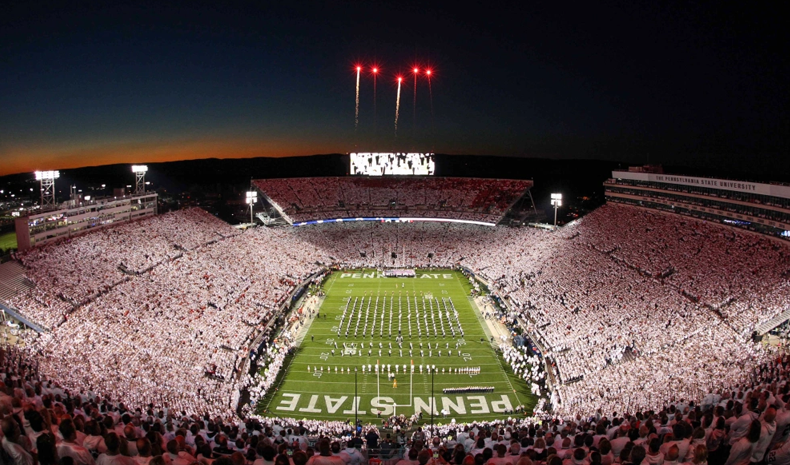 Image source: Nittany Lions Wire
Additionally, the stadium has been voted the best U.S. college football venue in a poll conducted by USA Today. A record crowd of 110,889 saw Penn State versus Ohio State on September 29, 2018.
5. Ohio Stadium, United States
Official capacity: 102,780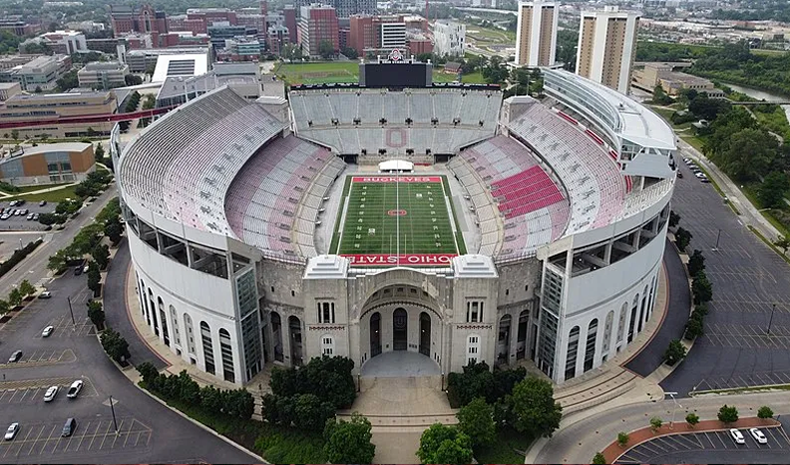 Image source: infos-10
Ohio Stadium, nicknamed "The Horseshoe", or just "The Shoe" because of its shape, is located in Columbus, Ohio. It was first opened in 1922 and refurbished in 2001. The venue has a capacity of 102,780, making it the fifth largest stadium in the world.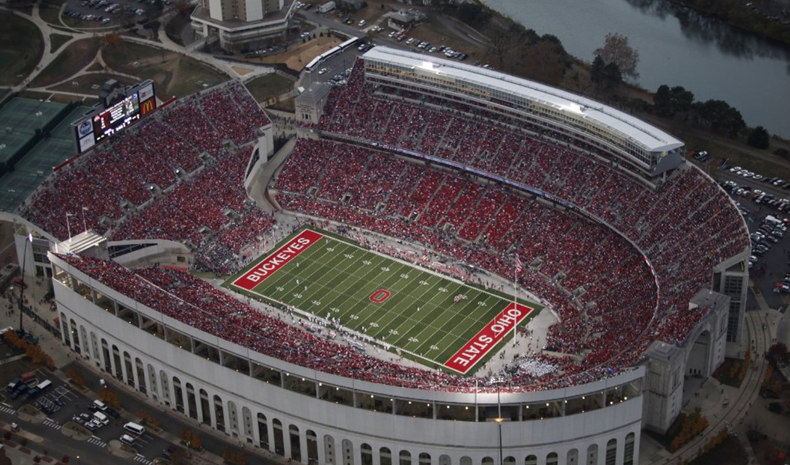 Image source: Ohio State News
The stadium is used primarily for U.S. collegiate sports, and in 2016, the stadium hosted a record crowd of 110,045 who came to see the Ohio State Buckeyes against the Michigan Wolverines.
Ohio Stadium has also hosted non-sporting events including concerts played by the likes of Pink Floyd and the Rolling Stones.
Other Large Venues Around the World
1. Indianapolis Motor Speedway, United States
Official capacity: 257,325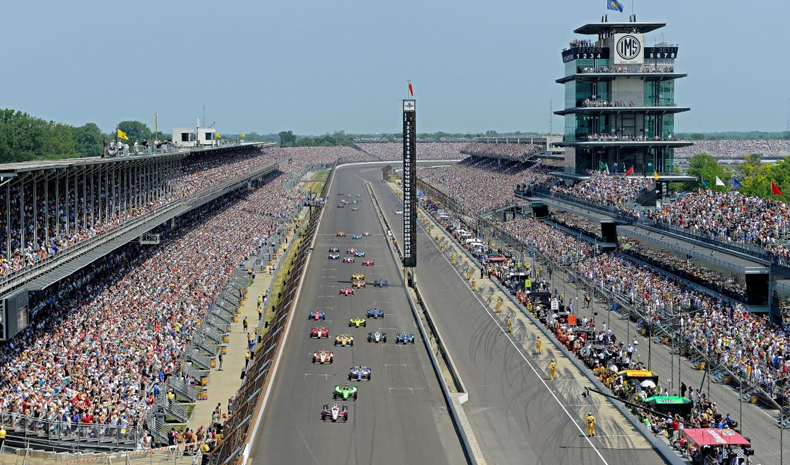 Image source: Visit The USA
Although it is the largest venue in the world, many don't consider the Indianapolis Motor Speedway as a stadium, which is why it did not make the list of the top 5 stadiums. The racing track was originally built in 1909 and is one of the oldest racing circuits in the world.
Image source: Indianapolis Business Journal
The circuit itself is 2.5 miles long and is the biggest oval circuit in the United States. The infield of the circuit can fit the Taj Mahal, both Houses of Parliament, the USS Enterprise aircraft carrier, and in fact fits four holes of its own golf course.
2. Kyle Field Stadium, United States
Official capacity: 102,733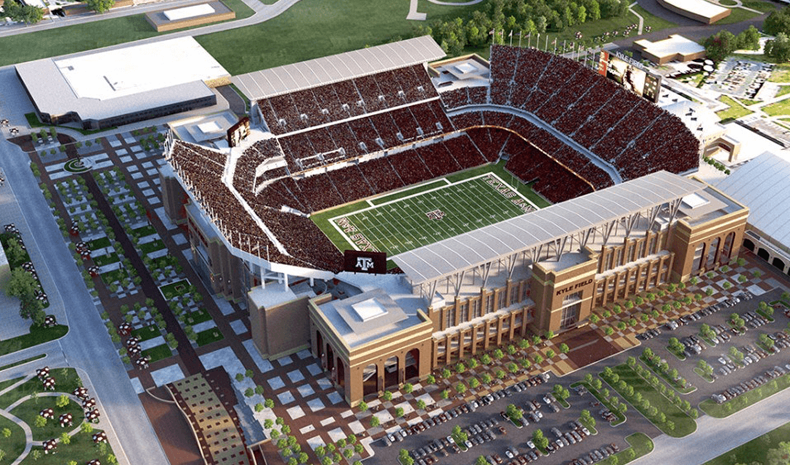 Image source: Texas A&M Today
With an official seating capacity of 102,733, Kyle Field is located on the campus of Texas A&M University in College Station, Texas. The stadium was opened in 1905 and in 2014 it began a massive redevelopment phase, one of the biggest in U.S. collegiate sports history.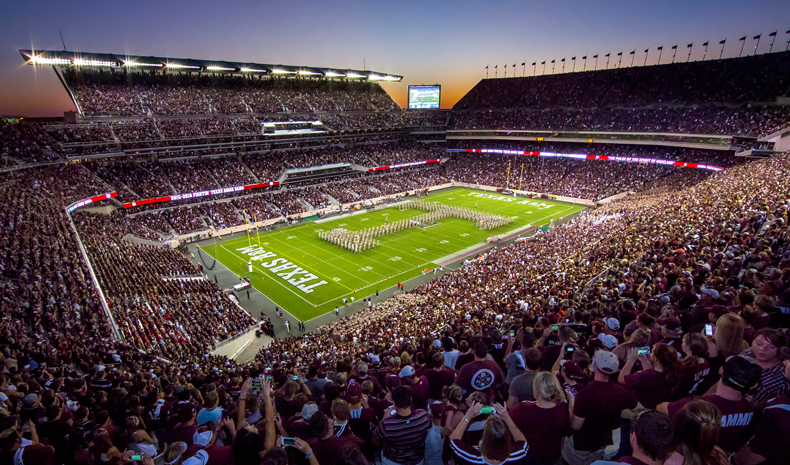 Image source: Populous
Kyle Field's largest game attendance was 110,633 when Texas A&M faced off with the Ole Miss Rebels on October 11, 2014.
BIMsmith is a free cloud platform for architects, designers, and building professionals to research, select, and download building product data. Search, discover, compare, and download free Revit families on BIMsmith Market, or build complete, data-rich Revit wall, floor, ceiling, and roof systems faster with BIMsmith Forge.