The Value of Paint
Presented by Behr – May 6, 2020 – 1:00pm ET/12:00pm CT– AIA 1 LU/HSW
DESCRIPTION
In this course you will understand the four basic components of paint and their impact on paint quality and performance, the improvements in Latex vs. (alkyd) Oil – base resin technologies, understand the impact of paint air pollution regulations and limits of VOC – Volatile Organic Compounds – in modern coatings and understand the characteristics of quality paints and coatings
SPEAKER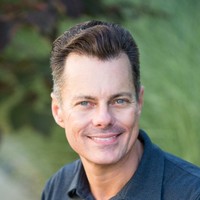 Peter Gaeta is a BEHR Architectural and Design Sales Representative with the Behr Paint Company. He brings 21 years of architectural coatings experience, focusing on business development in the Commercial A+D segment. Peter's background includes owning a painting contracting company for 11 years, specializing in the application of Waterborne and Low VOC Coatings. He also actively participates in several industry-specific professional organizations such as AIA, IIDA, CSI and CREW.
PROGRAM LEARNING OBJECTIVES
1. Understand the four basic components of paint and their impact on paint quality and performance
2. Understand the improvements in Latex vs. (alkyd) Oil – base resin technologies
3. Understand the impact of paint air pollution regulations and limits of VOC – Volatile Organic Compounds – in modern coatings
4. Understand the characteristics of quality paints and coatings
Register below for this event.

New to BIMsmith Coffee Club?
Stuck at home? BIMsmith Coffee Club is bringing continuing education credits to wherever you are. Join the Club to receive weekly invitations to free virtual CEU sessions provided by building product manufacturers.
– Get AIA CEU credit for each session
– Join once, attend unlimited sessions
– Completely virtual
– Free now and forever
--
BIMsmith is a free cloud platform for architects, designers, and building professionals to research, select, and download building product data. Search, discover, compare, and download free Revit families on BIMsmith Market, or build complete, data-rich Revit wall, floor, ceiling, and roof systems faster with BIMsmith Forge.