The International Builders' Show (IBS) and the Kitchen and Bath Industry Show (KBIS) took place this past week in Las Vegas, Nevada.
This year's side-by-side events provided nothing short of a playground for building professionals of all stripes. From innovations in building envelope performance to the unveiling of stunning new trends in kitchen and bath design, IBS and KBIS always bring out the newest innovations and the hottest trends in our industry.
This year at IBS and KBIS, BIMsmith presented ten BIMsmith Best Awards to ten products that rose above all the rest.
Here they are.
BIMsmith Best of IBS/KBIS 2019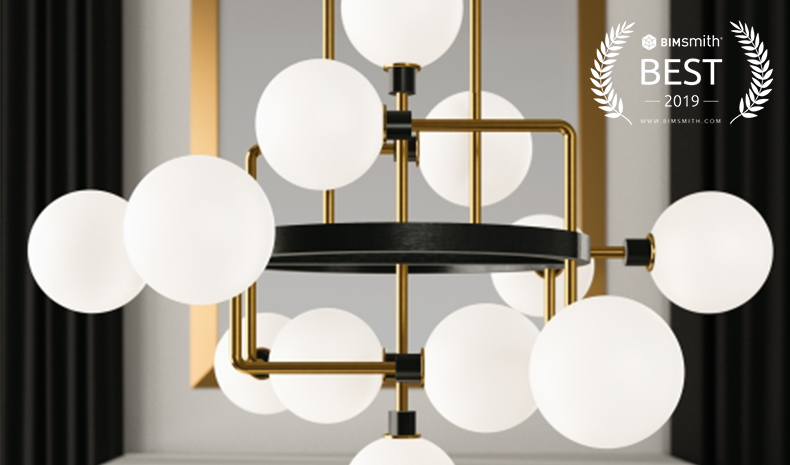 1. Viaggio Series
The Viaggio Chandelier by Tech Lighting features a cluster of glass orbs with a sleek black body. Available in a linear suspension, wall mount, or ceiling mount configuration, Viaggio can ship with either solid brass arms with white glass globes or polished nickel arms with mirrored smoke globes.
Available lamping options for Viaggio include fully-dimmable energy efficient LEDs or no-lamp, leaving you the option to light the Viaggio with your preferred lamping.


2. Real Rain
Real Rain by KOHLER is a showering system that mimics the experience of standing in the rain. KOHLER has broken down the sensory nature of getting caught in the rain to a science, from the random size of raindrops to the angles and velocity at which they fall. It was all our team could do to keep from dunking our heads under the Real Rain exhibit to test it out.
Designed with a water reservoir that relies on gravity to shape the individual raindrops, the unique nozzle geometry of Real Rain produces drops that build in speed and strength until the shower sounds, looks and feels like a nostalgic summer rainstorm.
With customizable trim finishes, panel colors, and configurations, you can select the Real Rain experience to match the exact taste you want. With up to 775 unique nozzles contained within a single fixture, there's not much room to doubt that Real Rain deserves its name.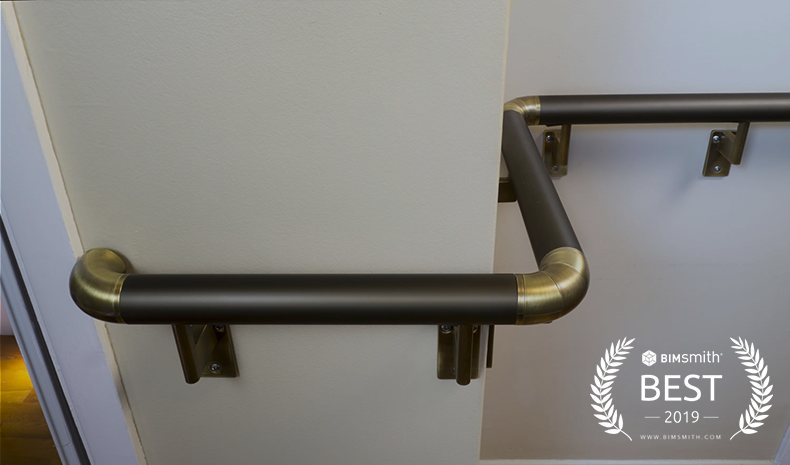 3. Promenaid Handrail
Promenaid brings an elegance and touch of design to handrailings that you might never have thought possible. Born out of the realization that "the world doesn't have a proper handrail," Promenaid aims to give the world what it deserves: an elegant, strong handrail that's easy to install.
From modular components and simple mounting technology that allow Promenaid handrails to be installed in any configuration, Promenaid helps make support rails both easy and beautiful.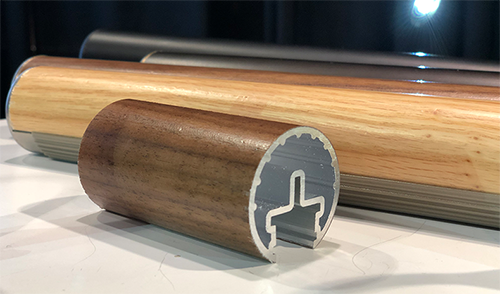 With patented twist-lock brackets that easily pivot for slopes and support over 500 pounds each, plus articulating elbows that can work around any corner, slope transition, or contour change, Promenaid aims to help handrails add character to the design of both interiors and exteriors.

4. Café Matte Collection
"It's time appliances had a personality - yours." The Café Matte Collection by GE Appliances brings full control of your kitchen back to you with custom hardware to accompany your selections. With options covering ranges, cooktops, dishwashers, refrigerators, microwaves, and hoods, you can create your kitchen to literally match your dreams.

The ability to "accessorize your kitchen like you do your outfits" promises homeowners the option to not only choose their hardware but swap it out as their tastes evolve over time. Available in brushed copper, brushed bronze, brushed black, and brushed stainless, the Café Matte Collection had everyone swooning at KBIS this year - and for good reason.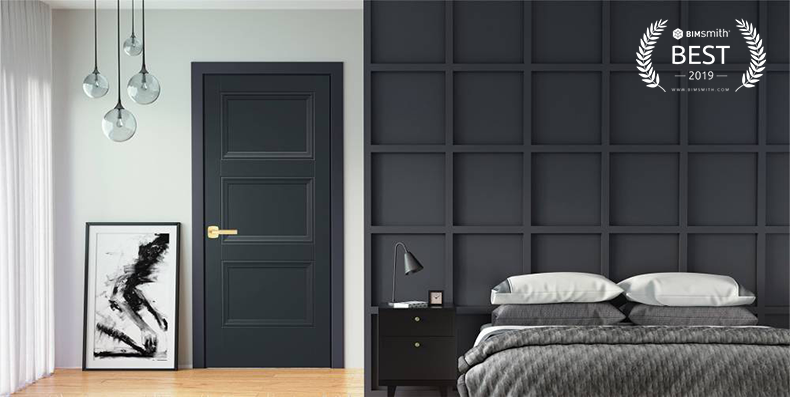 5. The Livingston Interior Molded Door
The Livingston Collection, a new collection of interior doors by Masonite, aims to combine uniqueness, versatility, and timelessness. It features "an authentic recessed panel with a touch of detailing," and can cater to an extensive variety of preferences and tastes.
The Collection is available in a full range of passage and bifold doors. Every Livingston door ships with a smooth, primed surface ready for painting and is available in Masonite's solid-core constructed Safe 'N Sound for greater durability and soundproofing.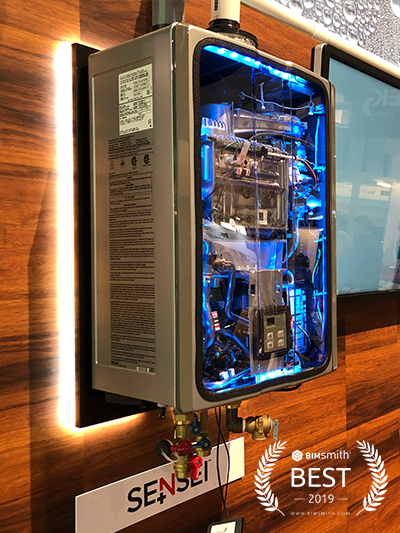 6. Sensei Tankless Water Heater
The Sensei Tankless Water Heater by Rinnai brings some of the simplest and easiest water heating in the industry. Sensei boasts extreme venting flexibility, with 14 possible vent configurations, 9 compatible vent manufacturers, and only a single wall penetration required, as well as extreme simplicity of installation.
In fact, the Rinnai team hosted a virtual reality station for IBS attendees to take a shot at installing Sensei in a virtual environment and see just how easy it is. Given that virtual reality can be more challenging than "real" reality sometimes, it would seem that the point was well-made.
Learn More | Download Revit/BIM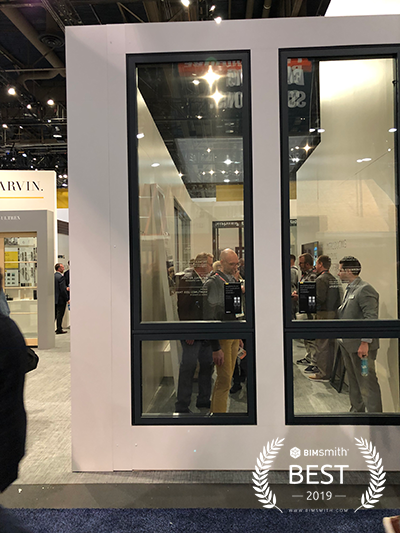 7. Marvin Modern Push Out Casement/Awning
Launched at IBS and available this summer, the Marvin Modern Push Out Casement/Awning falls perfectly in line with the remainder of the Marvin Modern Collection as a whole. "Modern is about the void, not the window," Kris Hanson, Product Manager at Marvin Modern told us. Providing the visual consistency that modernism requires, the push out casement/awning brings flexible functionality in a big way (up to four feet wide and nine feet tall, to be exact).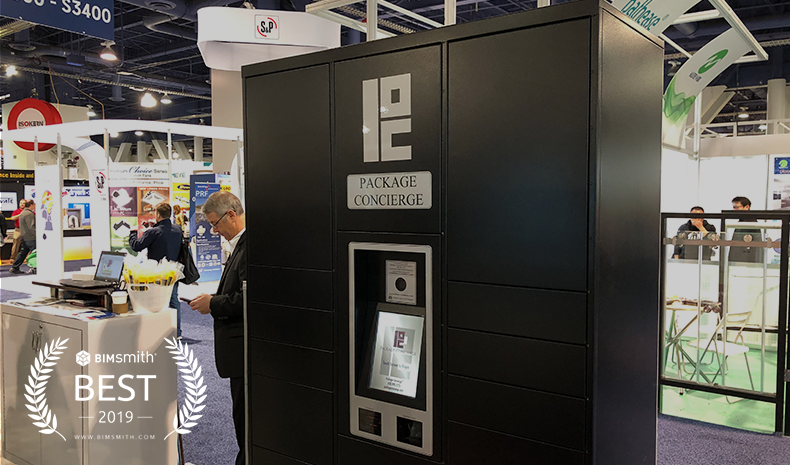 8. Package Concierge
Package Concierge brings automation and digital intelligence to your package delivery system. The feature-rich hardware is an impressive asset to showcase in any setting, with built-in furniture appearance, data-rich reports, delivery history, security information, and linear, U-shape, L-shape, and split system configurations. With 24/7 automated access, Package Concierge removes the burden of package maintenance for environments of all sizes.
Learn more | Download BIM/Revit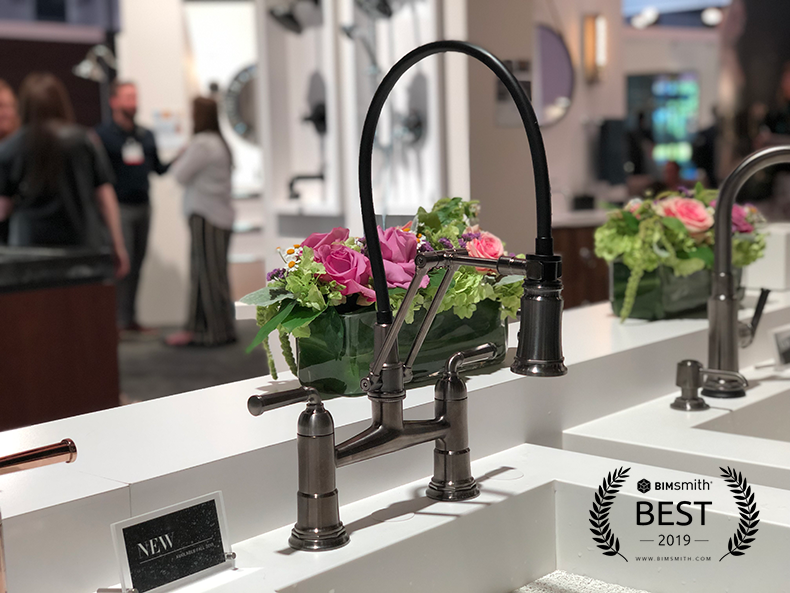 9. The Rook Kitchen Collection
Tracing its inspiration to the industrial life of the early 1900s, the Rook Kitchen Collection by Brizo® brings a warm, refined take on the industrial aesthetic.
Inspired by the traditional piece in the game of chess, the name "Rook" alludes to calculated design choices, shown in features such as the new articulating bridge configuration and the crisp edges of the hexagonal base that recall the architecture of classic hardware.

"In the game of chess, you sometimes have to retreat in order to advance. The same is true of design," said Seth Fritz, Brizo senior industrial designer. "The Rook Collection is a perfect illustration of this: a forward-thinking suite that's nevertheless rooted in traditional American craftsmanship."

The Rook Kitchen Collection by Brizo will be available for order in summer 2019 through fine kitchen and bath showrooms nationwide.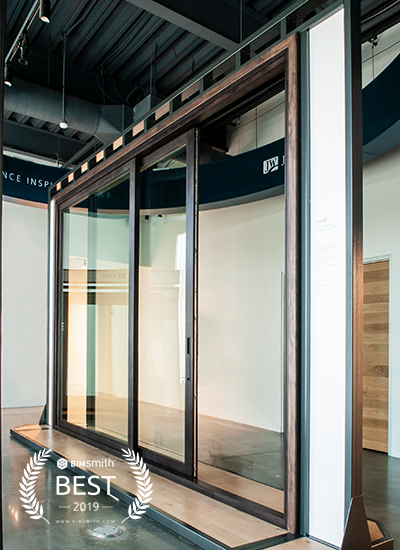 10. Siteline Panoramic Gliding Patio Door
JELD-WEN joined the large group of product launches at IBS with a launch of its own - the Siteline Panoramic Gliding Patio Door.
Offering industry-leading panel sizes such as 7 by 10 feet (compared to a market average of 4 by 10 feet), JELD-WEN's patent-pending design meets head-on the rising consumer demand for larger daylight openings.
JELD-WEN aims to make the luxurious appearance of the Siteline Panoramic Gliding Patio Door available at an affordable price.
The new product will be available in late 2019 through JELD-WEN dealers.
Learn More | JELD-WEN Revit Library
BONUS

M.R. Walls by Mario Romano
Designer Mario Romano's M.R. Walls is an exclusive line of multidimensional walls carved and textured in stunning fashion.
Designed and made in Santa Monica, California, M.R. Walls are easily installed in wet rooms, showers, kitchens, or can flow up and around windows and turn corners. Plus, they're nearly indestructible.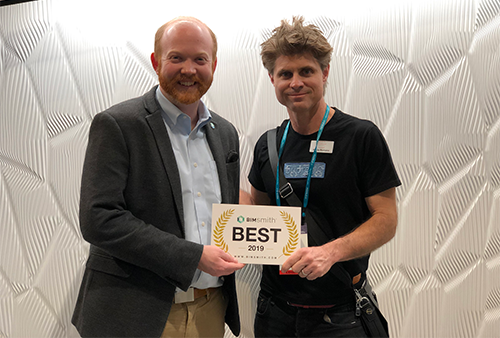 Using Corian by Dupont, each piece is carved and labeled, then delivered and assembled on-site without any visible seams. Bonded together with matching adhesive, the walls are impervious to mold, virus, and bacterial growth. They are completely waterproof. No painting, no sanding, no grout. Simply bond the pieces together and attach to drywall with silicone.
Just make sure you call them "M-R Walls" instead of "Mr. Walls."
Learn More | Corian Revit Materials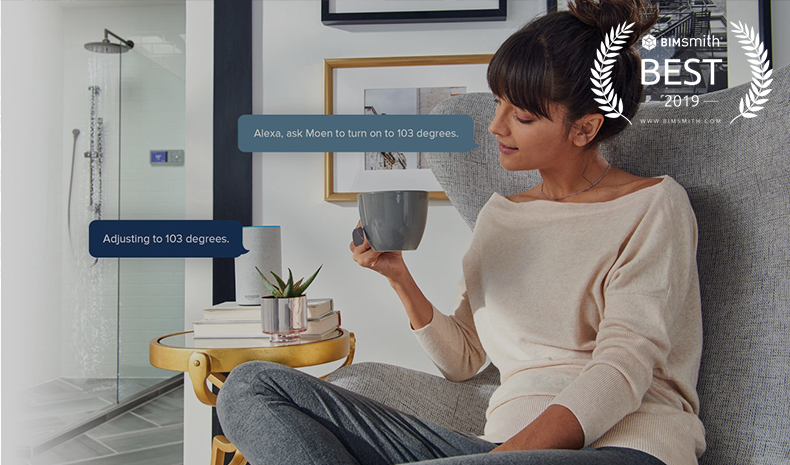 U By Moen
U by Moen, which made a splash at last year's IBS, was back again this year with an impressive demo of its smart shower technology.
With smart voice activation, you can start, stop, and adjust your shower with your voice. U by Moen also allows you to save your temperature preferences, so you can expect the perfect temperature every day.
Integrations with all the major voice assistants like Amazon's Alexa, Google Assistant, and others make U by Moen the must-have smart home addition for 2019.
Learn More | Moen Revit Library
The BIMsmith Best of KBIS/IBS 2019
Congratulations to this year's winners of the BIMsmith Best awards. Keep pushing the limits, keep innovating, and keep driving our industry forward.
Learn more about the BIMsmith Best Awards.
--
Ethan Adams
BIMsmith is a free cloud platform for architects, designers, and building professionals to research, select, and download building product data. Search, discover, compare, and download free Revit families on BIMsmith Market, or build complete, data-rich Revit wall, floor, ceiling, and roof systems faster with BIMsmith Forge.