BIMsmith wants to spread holiday cheer this year with a brand new Revit family competition! Now is your time to shine. We want to see your holiday spirit come out by creating a winter holiday-themed Revit family, whether it be for Christmas, Hanukkah, Kwanzaa, or even saying goodbye to 2020 and hello to the New Year!
Rules & Requirements
• Create a Revit family - and get creative!
• Use a seasonal/holiday theme (i.e., Christmas, Hanukkah, New Year's).
• Submit your entry by January 15th.
• To submit your entry, post an image of your Revit family on one of your public social media channels (either Facebook, Twitter, Instagram, or LinkedIn). Follow & mention @theBIMSmith and use the hashtag #BIMsmithWinterWonderland.
• You may enter with a simple .jpg or screenshot. If your entry is chosen as a finalist, we will request your .rfa file for review.
• Multiple entries will be accepted.
• The competition is open to everyone.
• Submissions must be your original work and not the intellectual property of any other individuals or organizations.
Judging Criteria
The BIMsmith Team of Revit experts will judge the competition based on two criteria:
• Creativity - Get inspired and have some fun!
• Execution - How well did you build your family? Would it pass your BIM Manager's standards?
Need some inspiration? Check out this year's NEW library of free Christmas Revit families from BIMsmith!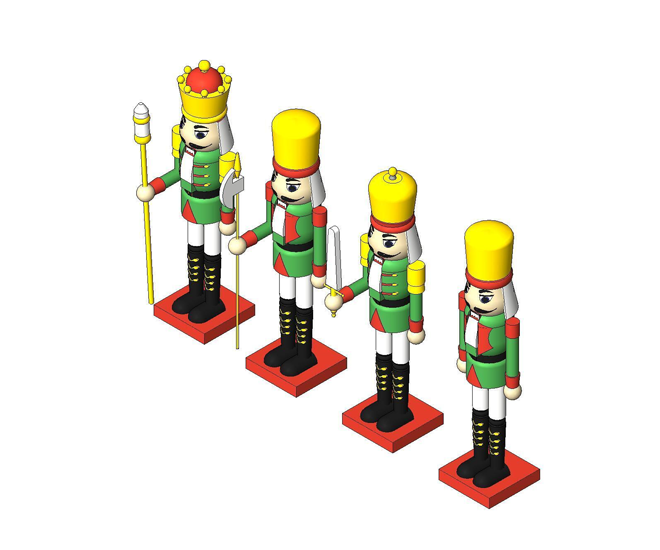 Image created by the BIMsmith Team
Prizes
1st Place - $350 Amazon Gift Card
2nd Place - $100 Amazon Gift Card
3rd Place - $50 Amazon Gift Card
The top 10 entries will be given the opportunity to be published to BIMsmith Market.




BIMsmith is a free cloud platform for architects, designers, and building professionals to research, select, and download building product data. Search, discover, compare, and download free Revit families on BIMsmith Market, or build complete, data-rich Revit wall, floor, ceiling, and roof systems faster with BIMsmith Forge.