The following is a guest article from Fox Blocks. Submit your own article or building project to be featured on the BIMsmith Blog.
Increasing Lumber Costs Threaten Home Building Momentum
In 2021, escalating lumber prices continue to challenge builders to stay on schedule and on budget, vital to meeting the significant and critical demand for new homes. Since February 2020 (pre-pandemic), lumber prices have more than doubled from USD $455/1000 board feet to a historical high in February 2021 of over $1000, contributing to a decline of 12 percent this past year in single-family home starts. Unfortunately, experts predict lumber prices to continue to rise through 2021, further hampering building starts and increasing construction costs.
Low Inventory and Unexpected Demand Skyrocket Lumber Prices
Many experts blame the high price of lumber on shortages due to mill slowdowns and closures in April 2020, anticipating a decline in the demand for lumber due to COVID-19. However, the opposite happened — home starts escalated due to a low inventory of homes and low mortgage interest rates, home remodeling surged, and many retail locations needed to build temporary COVID-19 protection barriers. The 2020 severe wildfires and the 2017 tariffs on softwood lumber imports from Canada further contributed to the lumber shortage.
Why Can't the Mills Increase Lumber Production?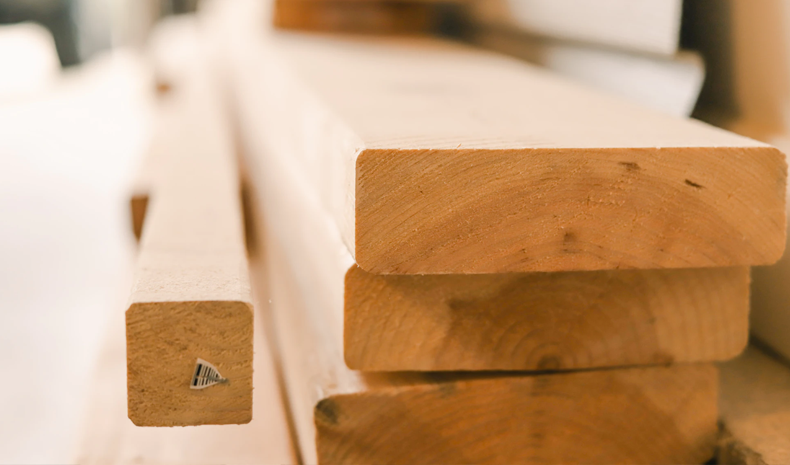 In both the U.S. and Canada, economic uncertainty associated with COVID slowed down or closed many mills. During the pandemic's early days, some states did not classify the lumber industry as essential, so mills shut down and sent employees home. Unfortunately, this left the mills unprepared for the unexpected increasing demands for lumber, which continues into 2021.
According to Buck Vandersteen, executive director of the Louisiana Forestry Association, several factors have caused the mills' slow response to meeting the demand for lumber. Many mill workers let go in April 2020 found new jobs, challenging mills to fill positions at their newly opened facilities. Also, some mills remain closed due to economic instability. Concernedly, it can cost mills several million dollars to reopen, so controlling the virus must confidently happen before mills can commit to restarting at full capacity.
Massive Wildfire Season Destroy Timber
The 2020 wildfires in the western U.S. significantly contributed to lumber shortages and price increases. Several events contributed to the devastating fires:
The fires destroyed 10.13 million acres (the highest yearly total since accurate records began in 1983) of timber-producing trees. Oregon alone lost 15 billion board-feet of timber, enough to build one million homes. The fires also curtailed logging operations, further threatening the supply to lumber mills.
How Lumber Tariffs Increased the Cost of Lumber
Even before COVID, lumber prices increased thirty percent due to the 2017 20+ percent tariffs on Canadian softwood lumber. The tariff put a tax on lumber coming into the United States from Canada, paid by the customs brokers, passed on to the customer.
The lumber tariff's goal was to increase the price of Canadian lumber, making less-expensive U.S. lumber more desirable. However, in reality, it caused a lumber shortage and an increase in lumber prices. Fortunately, the current Commerce Department recently cut tariffs on Canadian lumber imports from 20 percent to 9 percent, helping lower lumber costs.
Possible Solutions to Rising Lumber Prices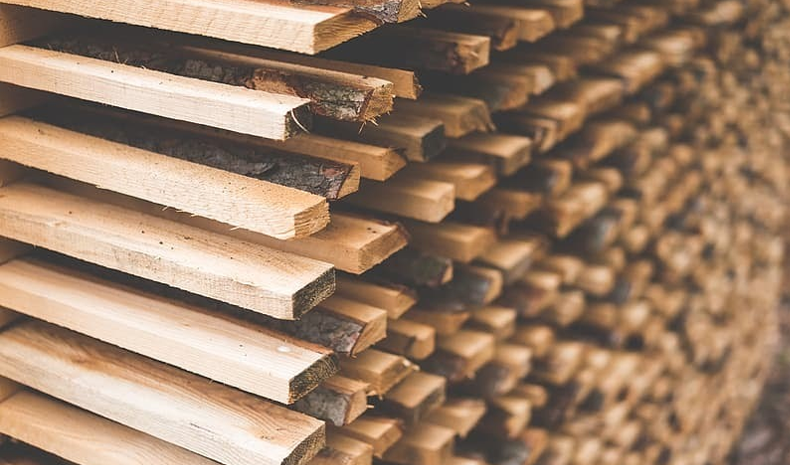 According to JJL, lumber prices in 2021 will remain volatile and high, possibly spiking above the highs of 2020. This will prompt contractors to search for policy-oriented and creative solutions, such as:
• The United States imports about thirty-three percent of its lumber, with more than 95 percent from Canada. Therefore, encouraging the government to remove the tariffs or negotiate a reasonable lumber agreement with Canada would lower lumber prices.
• Increase domestic lumber production by opening new sawmills and reopening current mills to full-capacity operation. Increasing domestic lumber will help minimize lumber imports and avoid high lumber tariffs, bringing the cost down and contributing to the local economy.
• Framing lumber accounts for nearly a fifth of the home building material cost. Therefore, choosing an alternative wall system to wood, such as high-performing insulated concrete forms, bamboo, or corkwood, would help avoid lumber's volatile costs.
High Lumber Prices Impact Building Starts
Lumber mill slowdowns due to the COVID-19 pandemic, combined with tragic wildfires and costly tariffs, have led to lumber shortages and skyrocketing lumber prices.
Consequently, building costs for a new single-family, wood-framed home have increased by more than $24,386 since the spring of 2020. Of concern, the continued increases in lumber costs, along with recent increases in the mortgage interest rates, threaten to slow home construction momentum and lower profit margins for contractors.
Possible solutions to declining housing starts due to high lumber costs include:
• Increasing domestic inventory
• Lowering or eliminating Canadian tariffs
• Selecting wood-alternative building products
No matter whether you're a home builder, contractor, prospective buyer, or architect, these changes have impacted normal building start operations across the board. Thankfully, lumber prices are starting to come back down, but there's a good chance they won't be where they were a year ago anytime soon. By educating yourself on alternative framing materials, encouraging tariff reductions, and working with domestic partners, you can curtail the effects of rising lumber costs and continue operations with peace of mind.