Metal cladding is found in a diverse range of projects. From agricultural to residential to high-end commercial schemes, there is a metal cladding option to suit.
But which metal cladding option suits your project best?
The four most commonly used metals for cladding are Steel, Aluminum, Zinc and Copper (in order of ascending cost at time of writing).
This article will outline some of the advantages of each metal cladding material and provide plenty of images for comparison and inspiration.
Steel Cladding
Steel is the heaviest and cheapest of the four materials. It is usually coated in a polymer lacquer (e.g. polyester or plastisol) to prevent rust and corrosion. Coatings come in a wide range of colors, allowing for a bit of creativity in design.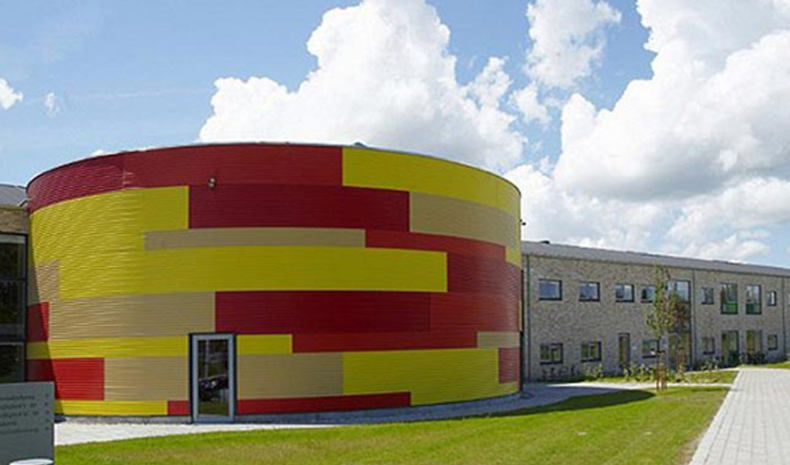 Image Source: Tata Steel Construction
Huge quantities of profiled steel sheets go into agricultural and industrial applications too, owing to its cost-effectiveness.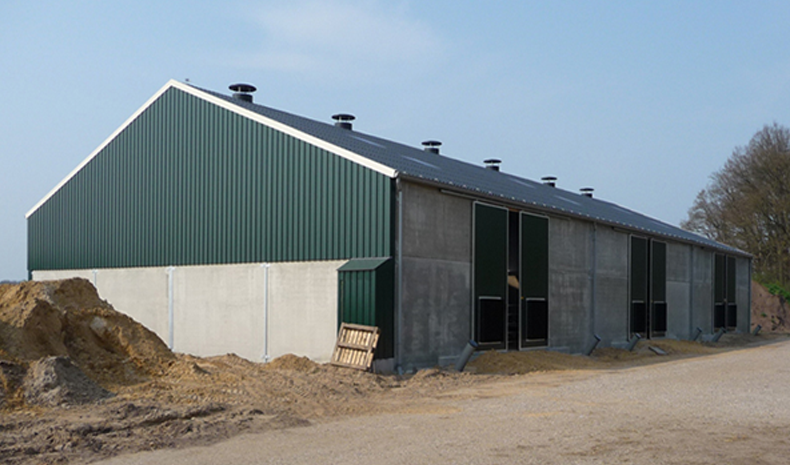 Image Source: Tata Steel Construction
Profiling the steel sheets adds some structural integrity and prevents warping. This extra durability is especially important in agricultural/ industrial applications – where impacts and accidents are likely to happen.
Aluminum Cladding
Aluminum cladding is lightweight but also very strong, so manual handling and craneage of aluminum systems tends to be easier than with other materials. This might explain aluminum's popularity in renovation and refurbishment schemes. The lightweight nature is ideal for over-cladding the existing substrate.
Aluminum is highly workable and easily bent on site, which is beneficial when unusual patterns or configurations are desired. Aluminum, therefore, lends itself to more adventurous or futuristic cladding schemes.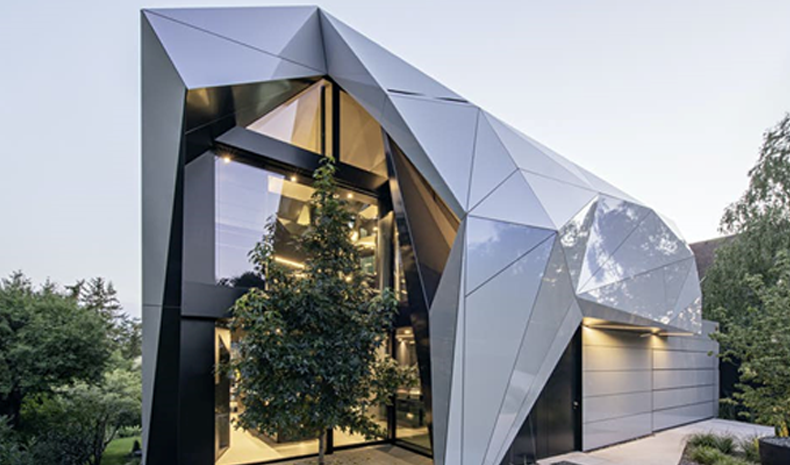 Image Source; AlucoBond
Aluminum cladding is available in a wide range of colors, textures, and sheet lengths, making it an extremely versatile design option.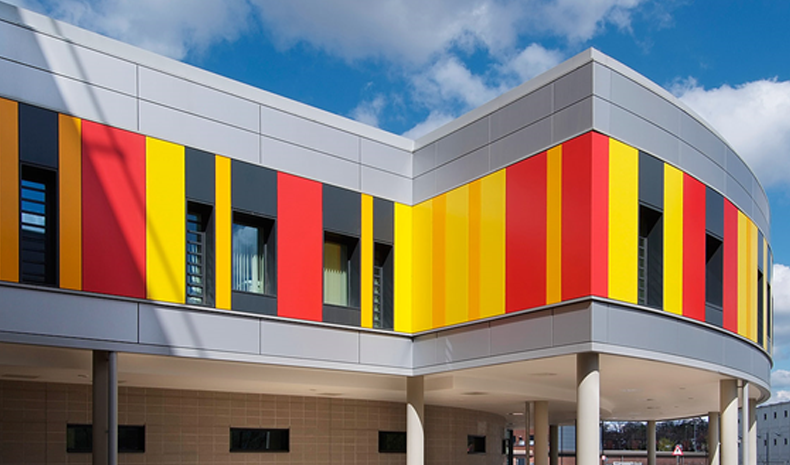 Image Source: Proteus Facades
The color comes from an artificial coating, which allows defined and lasting patterns that simply wouldn't be achievable with other metals. Striped or tiled patterns are common in aluminum cladding.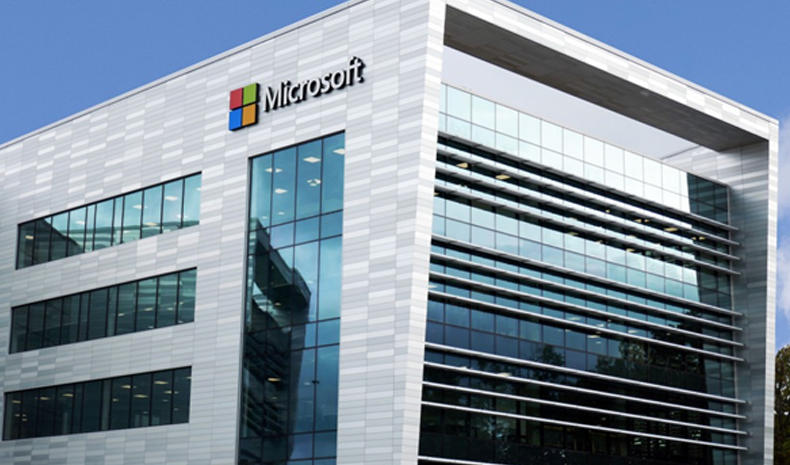 Image Source: Alivauk
Another factor to consider with aluminum is its high expansion coefficient – meaning it expands and contracts depending on temperature. This effect is less of a problem when using smaller spans of aluminum (shorter sheets). Where large individual sheet lengths are desired, there are proprietary bracket systems that allow the aluminum to 'slide' as it expands, rather than remaining rigidly fixed.
Zinc Cladding
Where exposure to water and rusting can be problematic with steel cladding, oxidation of Zinc is actually desirable. The 'patina' that forms when Zinc is exposed to the elements is a highly sought-after aesthetic.
Zinc also has some interesting side benefits. It's very long-lasting and fully recyclable at the end of its lifecycle. It also has some 'self-healing' properties. Scratches and light abrasions effectively disappear as the metal weathers.
Image Source: Singleply
Over time, zinc cladding darkens from its original light-ish grey, taking on bluer hues as the patina develops.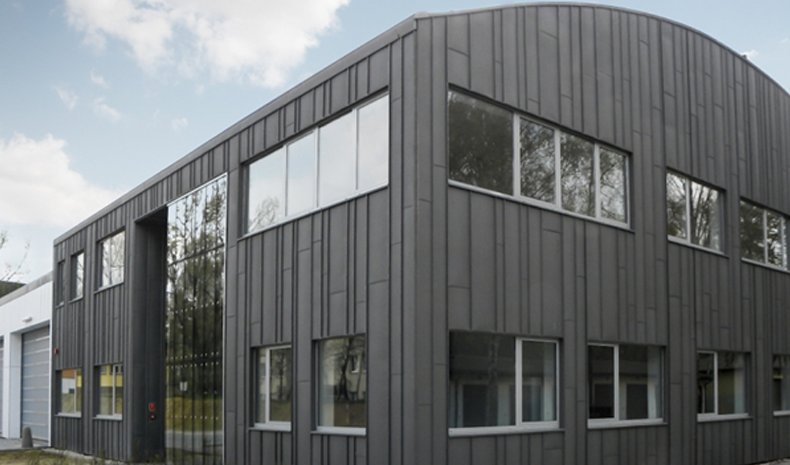 Image Source: Metal Solutions
Copper Cladding
Copper has been used as a building material for thousands of years. It is prized for its natural corrosion resistance and dramatic color changes over time, as copper cladding ages and matures with its surroundings.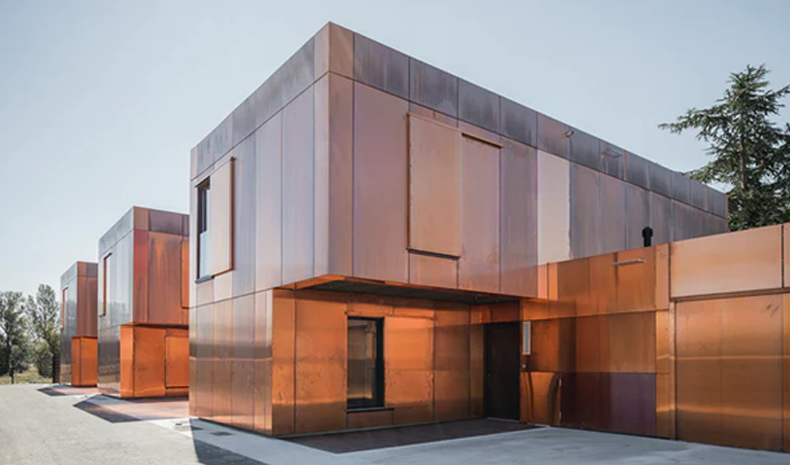 Image Source: Architizer
Starting out in its reddish elemental form, copper transitions through darker shades of brown as its protective patina develops.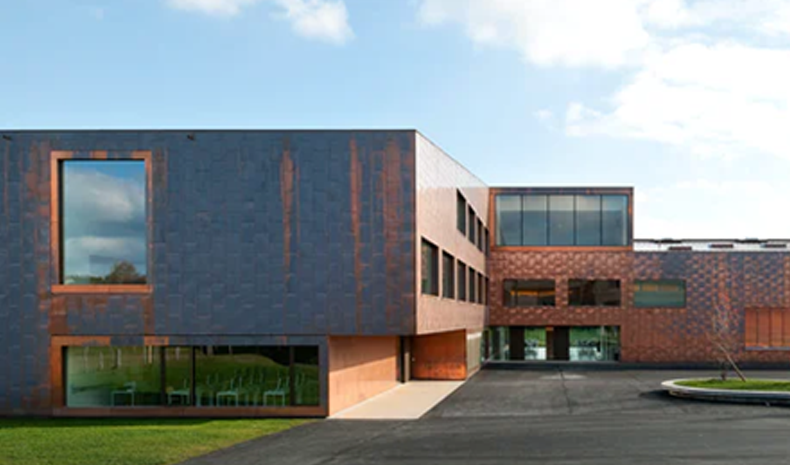 Image Source: Architizer
Once the outer layer of copper is fully oxidised – copper maintains its iconic green patina for decades to come.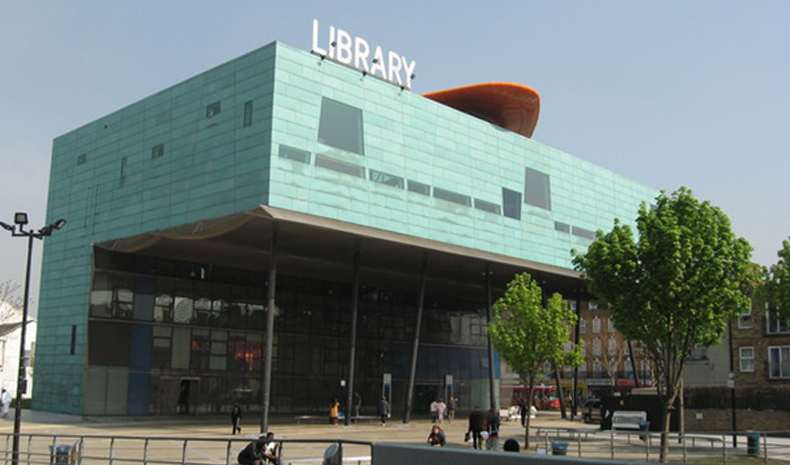 Image Source: Archello
General Metal Cladding Considerations
All metal cladding systems are low maintenance, offer total rain resistance, and are highly durable. They are often sold with long warranties (sometimes 30 years plus), owing to their durability. In order to achieve this longevity – some best practices must be taken into account.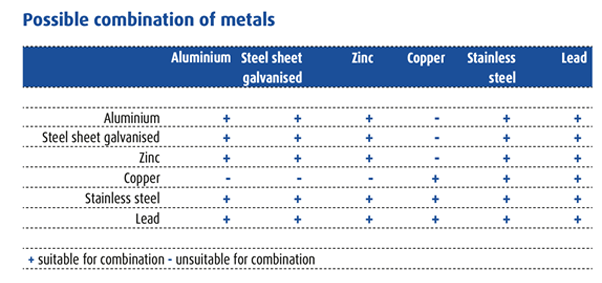 Image Source: Zambelli
Metals are chemically reactive by their nature. When different metals are in contact with each other, and water is introduced, there is potential for bimetallic corrosion to occur. The table above shows which metals are generally considered 'safe' to be paired together. As always, expert advice should be taken prior to the specification of any system.
--
Peter Martin
BIMsmith is a free cloud platform for architects, designers, and building professionals to research, select, and download building product data. Search, discover, compare, and download free Revit families and other BIM objects on BIMsmith Market, or build complete, data-rich Revit wall, floor, ceiling, and roof systems faster with the BIMsmith Forge Revit configurator.