Every industry has been impacted by the swift global actions taken to reduce the spread of COVID-19. Irrespective of the timing of a future vaccine, the impact will not be short-lived. This moment in our history could leave a lasting imprint on every space we inhabit, perhaps even more so than 9/11, past recessions, or recent times marked with protest. As designers, our jobs always require thinking beyond the now. So as new health regulations emerge, as employers question the need for office space, and as consumers grow accustomed to curb-side pickups – architects are creating the schematics for life after the pandemic.
Given the reality that the notion of "after the pandemic" remains nebulous, this is no simple task. As I write this, states are beginning to open, positive test results are surging in the United States, and families across the country are still unsure of whether schools will open or not in the fall. There is no clear path forward. But we can look back at where we have been and consider themes emerging today, to glean key trends in the next normal.
Designing for health
Advancements in medicine have long aligned with the standards we apply to spaces where healthcare is delivered. In its international call for pandemic architecture submissions, Archisearch writes, "There is a strong connection between health and architecture. Since ancient times, health care has been associated with the construction and use of specialized medical buildings and structures. Architecture helps shape the quality of our environments and can contribute to health and well-being."
This certainly rings true today. What began in retail stores that were quickly outfitted with makeshift plexiglass barriers and signage for queue management, will evolve into new enduring best practices as every aspect of the built environment is reexamined to support health and wellness.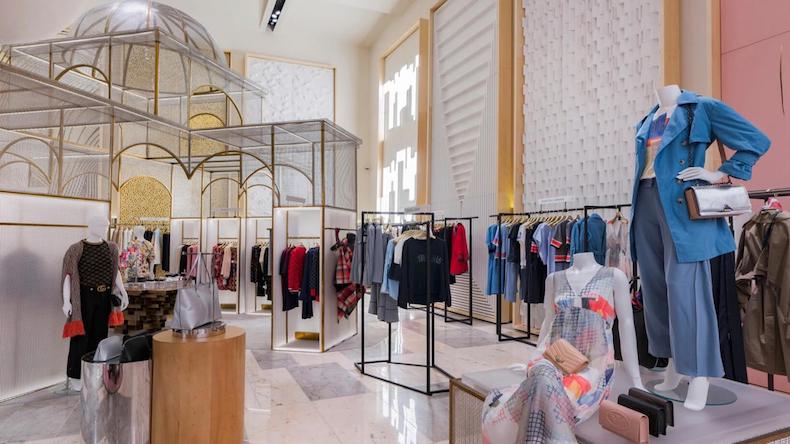 Much of that focus will be on air quality and mitigating the transmission of germs on shared surfaces. To that end, we anticipate more collaboration between designers and healthcare specialists on medical and non-healthcare related projects alike. Building owners of all types are looking for assurances at a time when we are overwhelmed by unknowns. As we move forward, these experts can help guide us as we navigate between design decisions that truly make a difference and those that may not.
This focus on health has two objectives – mitigating the spread of disease and re-establishing trust as we re-inhabit public spaces. In our article on the impact of COVID-19 in hospitality and office spaces, we discuss designing for trust. That is, making design decisions to enhance our perception that environments are safe. So regardless of official CDC recommendations, designers and owners may take a new look at density, wayfinding and signage, and the location of sinks and cleaning stations with the goal of providing more peace of mind.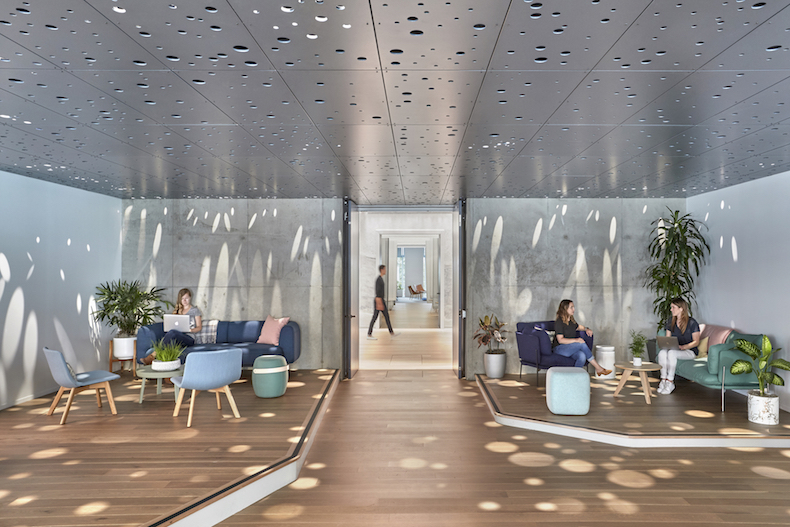 Designing for well-being
In a time when we are isolated and anxious about both our physical and financial health, the desire for peace of mind takes center stage. The bedroom, long a sanctuary, has become a place to heal. Living walls, filtered air, enhanced lighting that plugs into your natural sleep rhythms are starting to become more prevalent. Charging surfaces eliminate visual clutter offering the brain a chance to relax. Steam rooms and saunas will soothe the soul. Acoustics play an important role in our overall health, tranquility will rule the day.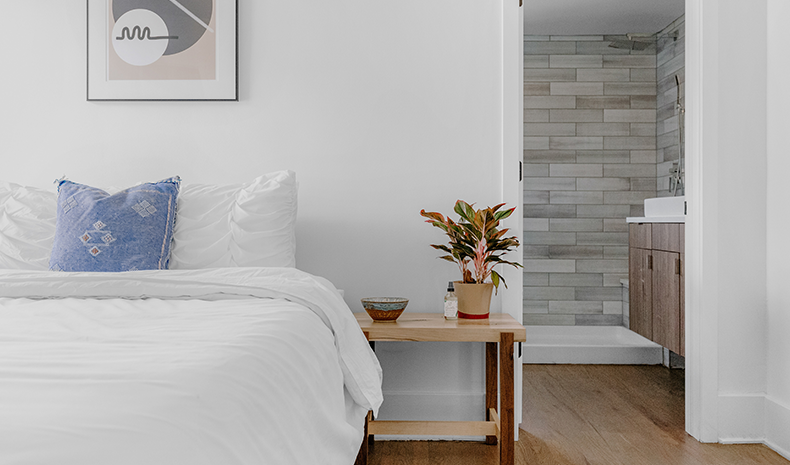 Skylights and windows that frost to the touch will allow for privacy and sunlight, bringing the outdoors in. Biophilia is the understanding that we are attracted to what is living. First coined by psychoanalyst Erich Fromm in the 60s, the term was later popularized by biologist Edward Wilson in his 1984 book, Biophilia, and then more so by designers as green building standards emerged in the early 90s. This trend will become even more prevalent as we seek transformative healing through a natural world filled with greenery and light. Expansive windows, private outdoor spaces, and of course natural materials are being added to existing plans to make sure people feel healthy and calm.
All of these things are more important in a time when we are looking to mitigate the effects of isolation.
Designing for sustainability
One of the gifts of the pandemic is that we are waking up to the impact our culture has on us and our planet. For decades we have focused on how to engineer buildings to keep temperature-controlled air inside. Today, we feel at ease rolling down the windows in our cars and opening the windows in our homes to welcome fresh air instead. In Green Building's article, "After the Pandemic, What's Next for the Building Industry?" U.S. Green Building Council's, Taryn Holowka says, "what we're experiencing now reinforces how important it is to have buildings and spaces that improve indoor air quality, reduce pollution, and use low-emitting materials that lower our exposure to toxins and pollutants."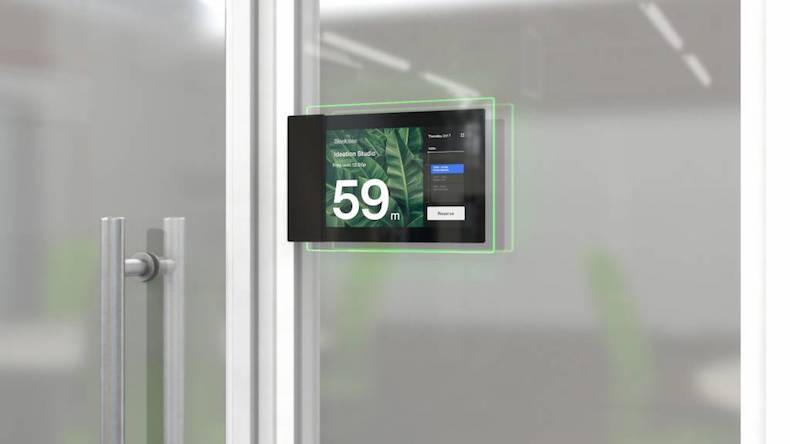 In the event that resistance to density endures, we will be tasked to find ways to ensure that we can compensate for losses in energy-efficiency through other means.
Designing for flexibility
And finally, as we are all being asked to be adaptable, we will demand the same in the spaces we retrofit and build anew. In his op-ed on the future of airport design, Madrid-based architect, Luis Vidal wrote, "A flexible space must adapt to different functions, uses, and intensities, 24 hours a day, seven days a week." An office may need a small conference area or a screened-off space for a material library today, and a dedicated workspace tomorrow. Designers are being challenged to figure out how to create spaces that can truly adapt to the changing needs of how we collaborate without compromising safety. Right now, the threat is airborne, that may not be the case in the future.
We simply don't know how long plexiglass barriers will be standard. We don't know if curbside pick up and standing six feet apart as we wait in line at the grocery store will stick around for a while, or if a year from now we'll look back on this time and think about how odd it was. So all we can do now is accept the unknown, consider possible future states, and plan accordingly.

--
Kenya Gibson, Epiphany
M. Arch. Yale University

Kenya designed store interiors for Saks Fifth Avenue and The Disney Stores and is now principal at Epiphany, a marketing agency for architectural product companies. Epiphany is a team of strategists, designers, and writers who are drawn to the design of the world around us and the business of our built environment. The agency was born from the notion that by putting a singular focus on marketing for architectural products and building material companies, they can truly move the needle. The business is built on understanding how specifiers think. Learn more at epiphany-studio.com.