Due to recent technological advances, the use of Insulated Metal Panels (IMPs) for wall and roof design has become a top choice for architects and contractors.
While traditional materials such as wood framing, steel framing, precast or poured-in concrete each have their advantages and drawbacks, IMPs offer a variety of solutions ranging from sustainability and durability to energy efficiency, affordability, and an aesthetic appeal.
Designing with IMPs gives project owners, architects, and contractors a competitive edge in today's design-build market.
Insulated Metal Panels Explained
Insulated Metal Panels or IMPs are composite exterior roof and wall panels that are lightweight and include an insulating foam interior and metal surface. They will normally feature corrugations and a double tongue with maximum R-values.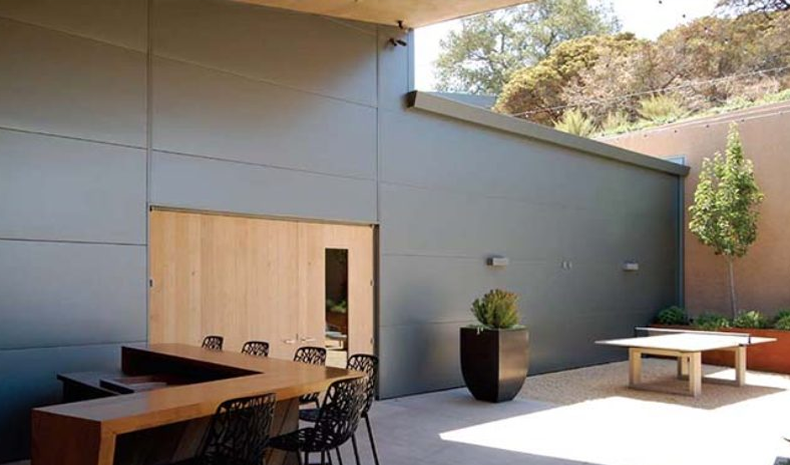 Image source: Metal Construction News
These enclosures are not only cost-effective but also sustainable and capable of standing to the test of time.
The Value of Using Insulated Metal Panels
From creating exteriors in stadiums, universities, and retail establishments to sleek-looking facades in health care facilities, airports, and office complexes, the versatility of metal wall panels and roof systems makes IMPs an ideal choice for any project.
IMPs are not only durable and sturdy, but they also offer eco-friendly and energy-efficient options. Many of the steel materials used to produce IMPs are sourced from recycled items. IMP insulation with greater R-values also surpasses the latest energy standards. Since it has maximum R-value insulation, the building activity will require minimal insulation space for wall assemblies compared to standard wall units.

Traditional construction projects also require multiple trades for the installation of each building material, which increases the number of people on the construction site. Comparatively, IMPs offer one total wall envelope solution. Not only can building contractors reduce field labor, but they can also minimize the risk of setbacks. In the building industry, time is money, and these efficiencies can yield savings in general construction costs.
Image source: Norbec
Architectural Insulated Metal Panels have the normal attributes of other commercial and industrial segments such as high insulation values, speed of build, and vertical and horizontal applications, but incorporate options such as custom shapes and widths, special custom colors and finishes, and custom fabrication including but not limited to bent corners, curved panels, and trim-free ends.
The composite insulated metal panels also feature great fire resistance and are suitable for building designs that require high fire-resistance ratings.
A Rising Trend
Early IMP applications were mostly industrial in nature—cold storage facilities, manufacturing plants, food processing facilities, and so on. Today, it's common to see IMPs specified for everything from office buildings and arenas to casinos and museums.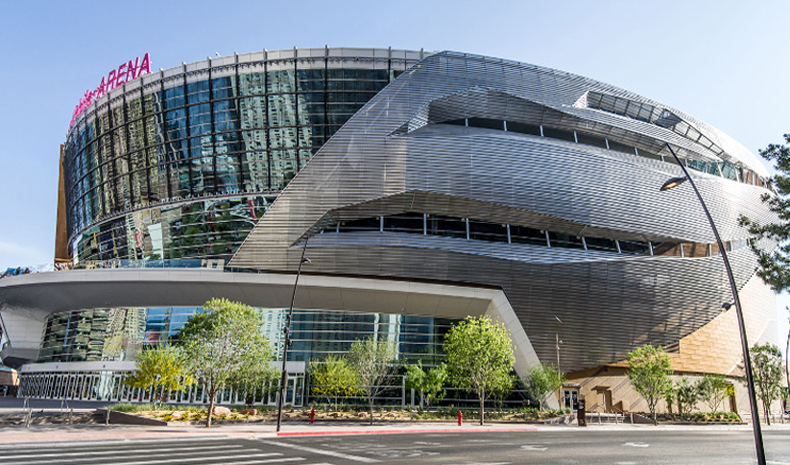 Image source: Continuing Education Center
With an increasing regulatory focus on the environment, the demand for high-performance building solutions is greater than ever. Insulated metal walls and roof panels create a building envelope that reduces energy costs and meets regulatory requirements.
IMPs have evolved into one of the most innovative and exciting building systems that architects can specify. When the same products are used for such a vast range of applications, it's obvious a shift has entered the field of architectural design.
BIMsmith is a free cloud platform for architects, designers, and building professionals to research, select, and download building product data. Search, discover, compare, and download free Revit families on BIMsmith Market, or build complete, data-rich Revit wall, floor, ceiling, and roof systems faster with BIMsmith Forge.